Vince McMahon Once Fired a Close Friend of Triple H To Punish Him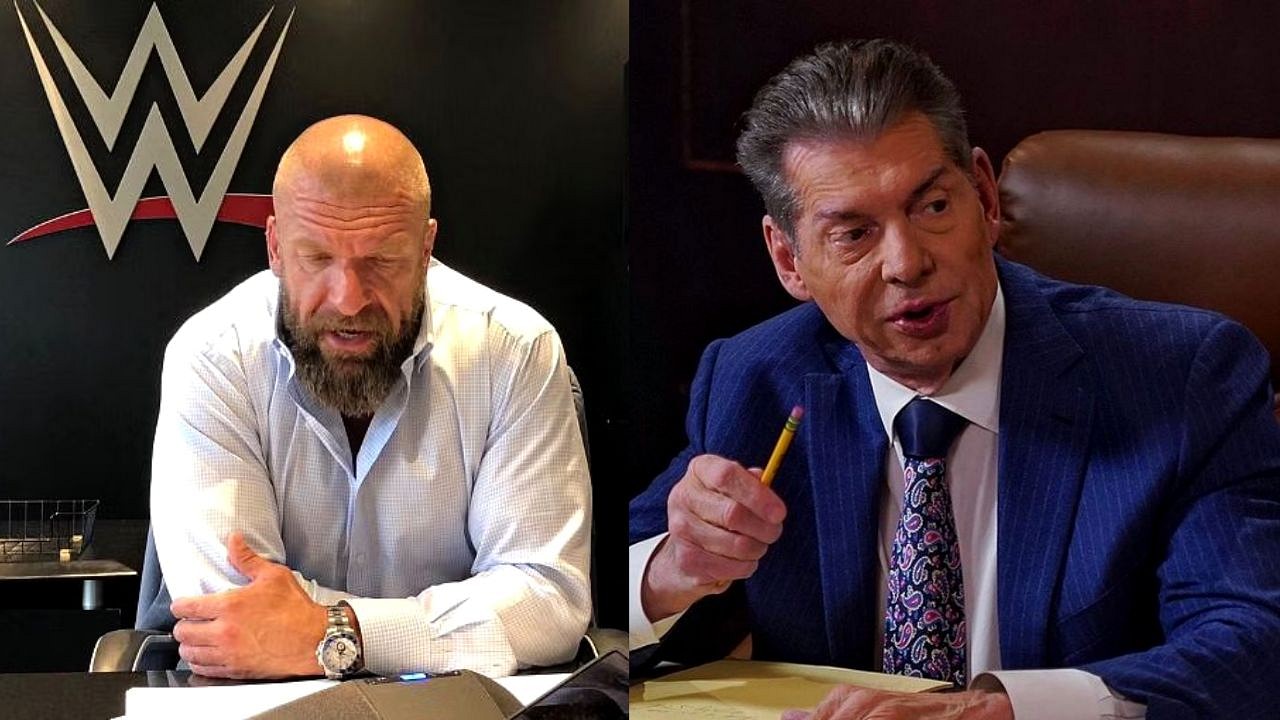 Vince McMahon's return to WWE has been met with low spirits among the talents and fans. Last year, in 2022, McMahon was forced into retirement after the Board members dished the dirt on McMahon's alleged sexual affairs with multiple women. It was later revealed that McMahon paid those women millions to hush up his scandal. However, he kickstarted the new year with his return. The primary objective of McMahon's return is to facilitate the sale of WWE. According to reports, there are talks about WWE being sold to Saudi Arabia's PIF. In the wake of the announcement, his daughter, Stephanie McMahon, stepped down from her role as the Co-Ceo of the company. 
So far, McMahon's return has opened up a can of worms. Let's not forget that before his arrival, McMahon teased his return, stating that he was forced to retire after he paid heed to "bad advice" from people who were close to him.
McMahon has regained his throne as the Executive Chairman of WWE and by the looks of it, he does not appreciate how the business was going during his absence. A former WWE writer revealed that McMahon once fired Triple H's close friend to punish The Game and prove a point. 
Vince McMahon fired WWE HOFer to punish Triple H
Back in 2021, Triple H suffered from a life-threatening cardiac arrest that led him to step down from his role as the head honcho of NXT. During his absence, many talents and backstage personalities were released from the company to cut costs. WWE legend Road Dogg was also one among many who was a victim of the tsunami of layoff.
Former WWE writer Vince Russo told The Wrestling Outlaws that Vince McMahon fired Road Dogg to punish Triple H. Russo also added that the act upset Stephanie McMahon and led to her brief hiatus from the company. 
Triple H: "There should be no cursing"

HBK and Road Dogg: *start cursing*

I ALREADY LOVE THIS DX REUNION#WWERaw pic.twitter.com/03rcV8JYJf

— (@WEST0NR0AD) October 11, 2022
"So bro, when your son-in-law (Triple H) is on his deathbed, Vince McMahon takes over NXT, fires everybody Triple H hired, and does a whitewash of everything. Bro, you do that while your son-in-law is on his deathbed. Bro, to me, that was the punishment.
D-Generation X is going into the WWE Hall of fame. Shawn Michaels, Triple H, X-Pac, Road Dogg, Billy Gunn and Chyna.#HOF #WWEHOF #WWE #DX pic.twitter.com/dCEFo7jLSK

— Mat Men Pro Wrestling Podcast (@Matmenpodcast) February 18, 2019
Russo also claimed that Vince McMahon was either looking for "payback" or is "sick in the head". Nevertheless, Road Dogg was later brought back after Triple H assumed control of the Creative. 
Road Dogg comments on his expulsion on his social media
It's no secret that Road Dogg has played an important role in WWE for years. Aside from his backstage role, the WWE legend was also a member of the Degeneration X.
Following his expulsion in 2021, Dogg took to his Facebook to comment on his situation. While the belief was that he had stepped away from his role as the producer for SmackDown of his own accord, it was later revealed that he was forced to resign by Vince McMahon. 
Triple H and Road Dogg chat with Attorney General Jeff Sessions pic.twitter.com/JEuqFF8oSk

— How2Wrestling (@How2Wrestling) August 30, 2017
"Guys, I'm doing well, and I thank you for all the love. I'm gonna take a few days for my self and process this. God is still on the throne and will provide. It's just business!" he wrote.
Click here for more wrestling news.
---