WWE Hall of Famer Recalls Annoying Vince McMahon by Being Too Loud on the Mic During His Promos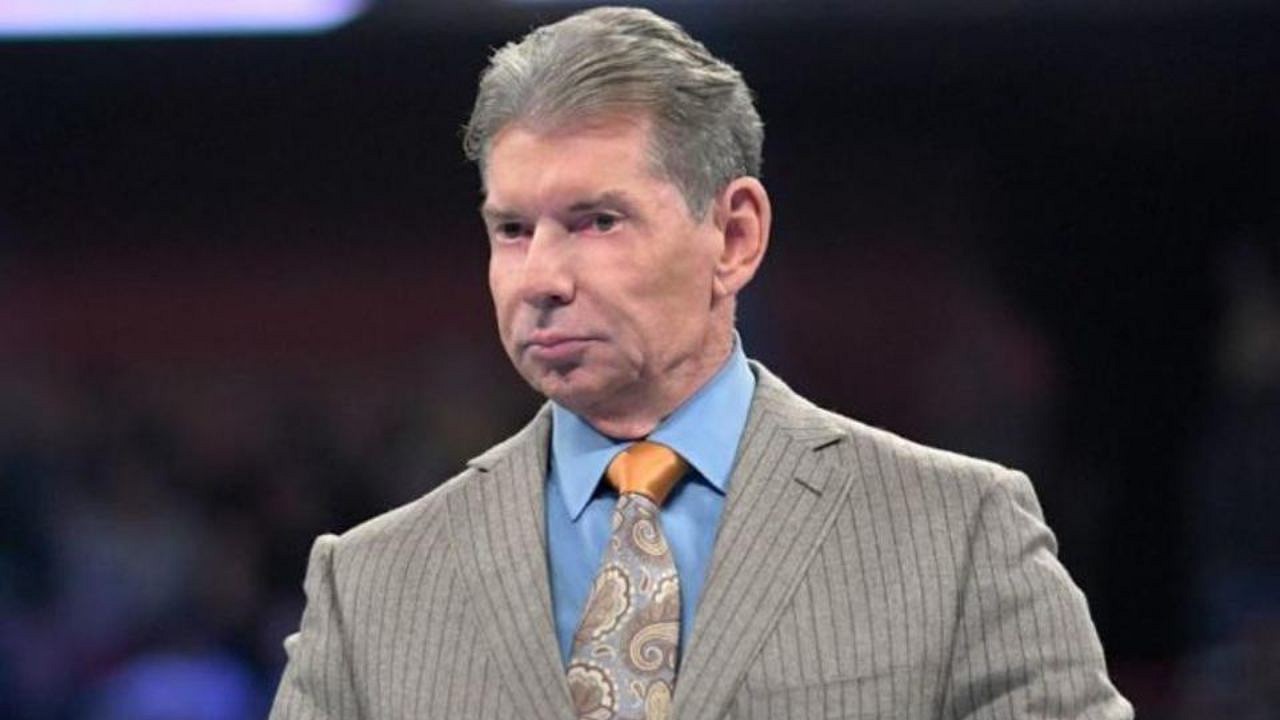 Without a shadow of a doubt, Kurt Angle is one of the best wrestlers ever to grace the squared circle. From his legitimate wrestling skills to cutting a promo, Angle was one of the most versatile wrestlers of all time during his prime. Aside from being WWE's Olympic Athlete who won a gold medal with a broken "freakin" neck, Angle was also one of Vince McMahon's favorites who helped define the late Attitude Era and the Ruthless Aggression Era. 
But Kurt Angle is no stranger to the wrath of the boss. The Hall of Famer recollected an incident from years ago when Vince McMahon was upset with him for talking too loudly on the mic. Vince McMahon is known for his quirks and gets easily annoyed with little things.
But fans would indeed agree that Kurt Angle was so loud and robust on the mic that his microphone would have slobber after his promos.
Kurt Angle recalls being yelled at by Vince McMahon for talking too loudly on the mic
In an edition of The Kurt Angle Show, the Hall of Famer revealed that he was warned by Vince McMahon repeatedly about his "bad habit" of talking loudly on the mic, but he continued to do it until McMahon yelled at him. Angle recalled his backstage interaction with McMahon, who was upset that he "did it again" and advised him to stop talking so loud, as the fans could hear him. 
Kurt Angle deserved another gold medal for this promo…

(🎥 @GolazoDan) pic.twitter.com/NfzYW7hadQ

— Wrestling Travel (@WrestlingTravel) April 11, 2020
"I had a bad habit of talking too loudly. I come back, and Vince McMahon would be like, 'You did it again. You have to stop talking so loud; the fans can hear you." Angle stated. 
Happy Birthday to the WWE Hall of Famer and promo specialist KURT ANGLE😂😂#WWE #SmackDown pic.twitter.com/jQIDrEJMxA

— Wrestle_Rant13 (@Wrestle_Rant13) December 9, 2022
It's no secret that Angle was one of a kind and had his own way of making a statement during his promos. One of the many facets of his personality was that he was loud by nature. However, it was perhaps too loud for Vince McMahon. The 54-year-old legend is scheduled to appear at the forthcoming edition of Monday Night Raw XXX along with other legends.
Vince McMahon did not appreciate Kurt Angle doing a Moonsault in his matches
Very few wrestlers who fall into the Heavyweight category can execute high-flying moves safely. Although Heavyweight athletes shouldn't execute such moves, some wrestlers sometimes make exceptions. Brock Lesnar once shocked the world when he did a shooting star press during his WrestleMania match against Kurt Angle.
Kurt Angle with a perfect Moonsault pic.twitter.com/S5lVwjcjye

— Pencil Neck Geek (@ineed2pi) July 5, 2022
Although it became a WrestleMania moment, the move went horribly wrong. Similarly, Kurt Angle used to execute a Moonsault from the top rope from time to time. But his move was nothing short of perfection. However, Vince McMahon did not approve of it. In an edition of his podcast, he revealed that Vince McMahon advised him to refrain from using his frequently.
Today in #IMPACTHistory: @RealKurtAngle hit an INSANE moonsault off the top of a cage. (Lockdown, 2010) pic.twitter.com/unHSALhnh1

— IMPACT (@IMPACTWRESTLING) April 18, 2021
"I got yelled at a couple of times when I first started doing the moonsault off the top rope," Angle said. "Vince was like, 'Listen, you're not a small guy, you're a big guy,' and I said, 'Vince, but I can do it, that's actually impressive.' He said, 'Yeah, you're right, but don't use it a lot, just every once in a while,' and he was right." 
Click here for more wrestling news.
---