Yogeshwar Dutt's 2012 Olympics bronze upgraded to silver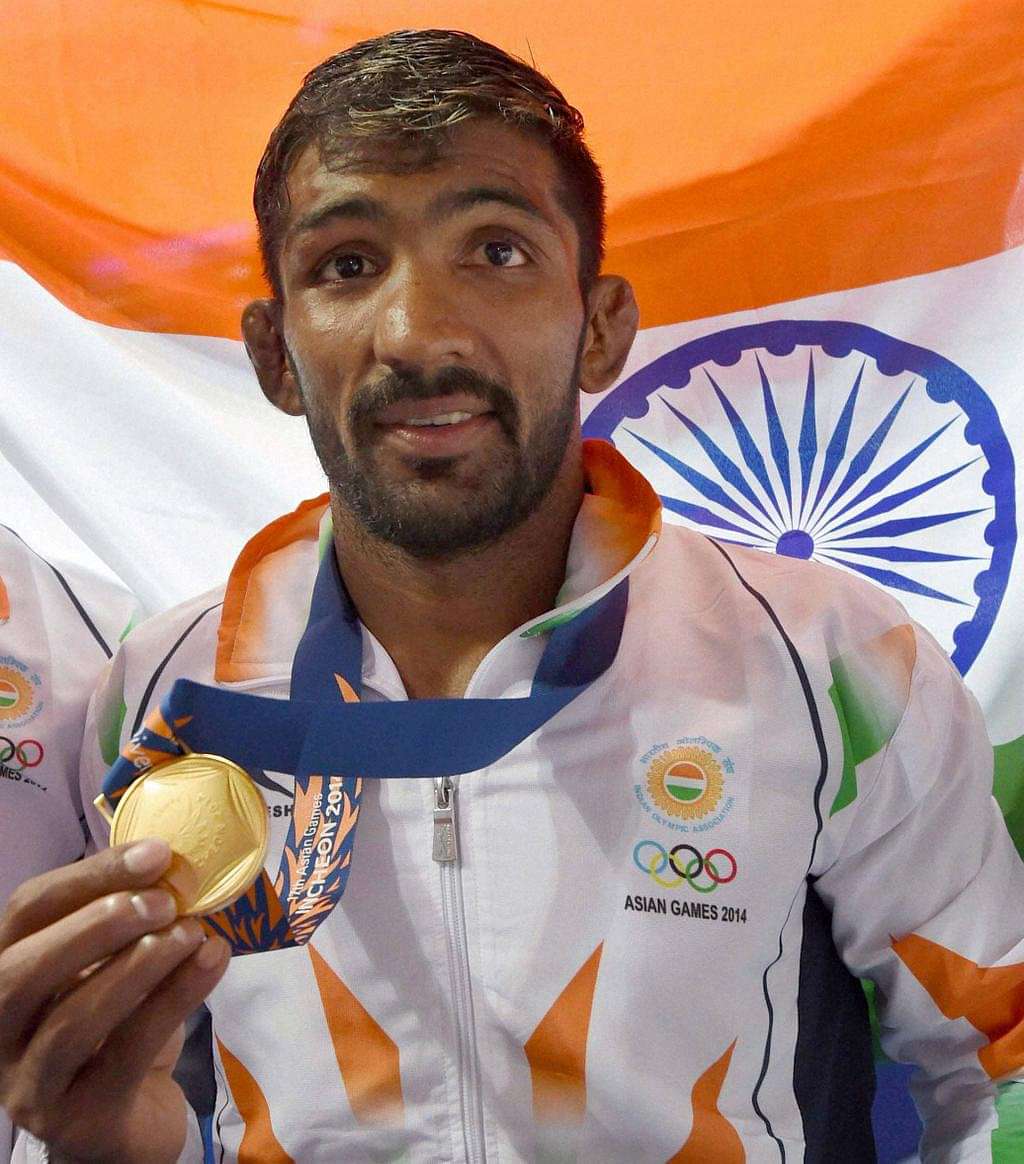 Yogeshwar Dutt's 2012 bronze has been upgraded to silver. The wrestler is set to receive an unexpected gift from the unlikeliest of sources. The bronze medal that he won at the London 2012 summer Olympics has been upgraded, due to the silver medallist in the event testing positive in a dope test.
This decision has come about after the sample of the silver medallist at London 2012, in the same category, Besik Kudukhov, tested positive. Samples are now stored for up to 10 years in order to facilitate advanced testing.
Therefore, Kudukhov's sample, collected at London 2012, was re tested and has turned out to be positive. Unfortunately, Kudukhov died in a car accident at the age of 27 in Russia in 2013.
Sources in United World Wrestling (UWW) revealed the following to The Indian Express, "The samples of five wrestlers, including Russia's Besik Kudukhov (60 kg) and Uzbekistan's Artur Taymazov's (120 kg), have tested positive for banned substances. Kudukhov failed a dope test in re-tests of samples collected during the London Games. In Taymazov's case, the re-tests date back to samples collected from the Beijing Games (2008). Kudukhov is a silver medallist and Taymazov a gold-medal winner. They will lose their medals. With Kudukhov testing positive, Yogeshwar Dutt of India will get the silver."
The news will be music to the ears of Yogeshwar who had returned a few days earlier, following his disappointing showing at Rio 2016. He had lost in the qualifying round, having competed in the 66 kg category, this time.
The decision has been by the man himself. however, there is yet to be an official confirmation. Thus, Yogeshwar becomes India's third silver medallist from the London 2012 Games after fellow wrestler, Sushil Kumar, and shooter, Vijay Kumar.
At London 2012, Yogeshwar had lost his pre-quarterfinal bout to Kudukhov. However, the Russian wrestler reached the final, thereby granting Yogeshwar another opportunity for a podium finish through the repechage round. And Yogeshwar made full use of the opportunity, defeating Franklin Gomez of Puerto Rico, Masoud Esmaeilpour of Iran and Ri Jong-Myong of North Korea to claim bronze.
---