Zidane calls unscheduled press conference: Twitter goes crazy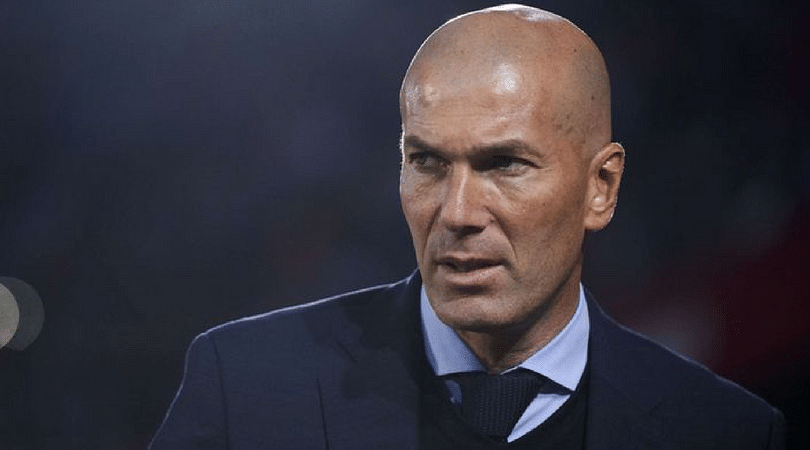 Real Madrid won the Champions League title for the third consecutive time under Zinedine Zidane last week.
Real Madrid manager Zinedine Zidane has called for an unscheduled press conference at 12 PM BST (4:30 PM IST). According to various reports, Zidane may talk about his future at the club. The press conference will also be attended by Real Madrid president Florentino Perez.
Zidane replaced Rafael Benitez in January 2016, and since led the club to three successive Champions League titles. He became the first manager to do so. He also won the La Liga title with Real Madrid in 2016-17. Zidane is yet to lose a cup final with Los Blancos.
Here are some of the reactions to the sudden announcement from Real Madrid:
BREAKING: Zinedine Zidane has called a surprise press conference that will take place at 12pm!

WHAT WILL IT BE ABOUT?! pic.twitter.com/TwcMTNwWxn

— Footy Accumulators (@FootyAccums) May 31, 2018
Imagine if Zidane walks away.. how do you follow that reign? An already difficult job made impossible from Day One.

— Andrew Gaffney (@GaffneyVLC) May 31, 2018
Zinedine Zidane has called an impromptu press conference at the Bernabeu, where he is expected to reveal the detailed plans for Sergio Ramos to injure Mo Salah last week, and that Loris Karius is in fact his long term best friend.

— Paddy Power (@paddypower) May 31, 2018
Zidane Zidane's off, isn't he? I'll be gutted if he doesn't headbutt a reporter on his way out of his press conference later

— Sachin Nakrani (@SachinNakrani) May 31, 2018
Real Madrid have called a press conference with Zinedine Zidane later pic.twitter.com/nhMoMOXmxN

— Si Lloyd (@SmnLlyd5) May 31, 2018
Zinedine Zidane unexpected press conference coming up imminently. Every football fan right now… #RealMadrid #Zidane #Bale #Ronaldo pic.twitter.com/GySljarEiP

— The False 9 (@TheF9Football) May 31, 2018
Zidane left as a player a year before his contract was finished. He doesn't give surprising press conferences. There was a meeting yesterday between Zidane, Florentino Pérez and number 2 Jose Angel Sánchez to discuss future of players and agents were told…

— Guillem Balague (@GuillemBalague) May 31, 2018
… they would hear from Madrid after that. There was no suggestion Zidane was leaving but the impression we have is that he might announce his departure. So far nobody has been able to confirm

— Guillem Balague (@GuillemBalague) May 31, 2018
Rumours are gathering pace that this press conference has been called & Zidane is set to announce he is in fact bald.

— Team FA (@TeamFA) May 31, 2018
---