5 Dream WWE matches yet to happen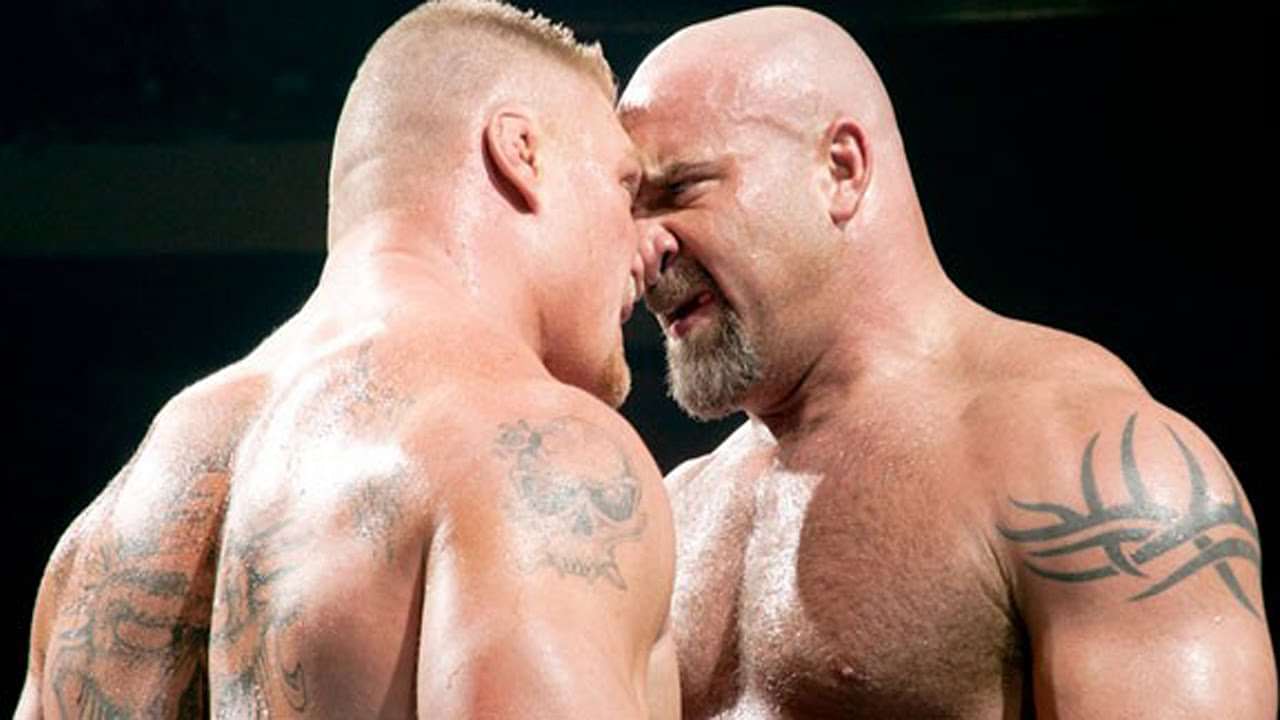 Recently, Goldberg created ripples in the WWE Universe by returning to Raw after a long hiatus of 12 years. He will take on the Beast Incarnate Brock Lesnar in a WM XX rematch at Survivor Series this Sunday. This certainly promises to be a dream match. The Sportsrush has a look at the other 5 Dream WWE matches yet to happen.
1. Sting vs The Undertaker
The icon of WCW going up against the icon of WWE! Seems more like a dream, doesn't it? Incidentally, there were rumors of this match happening at Wrestlemania after Sting's jaw-dropping debut at Survivor Series 2014. However, this could not come to fruition after Sting suffered a career-ending injury during his match with Seth Rollins.
Sting hasn't returned to the ring ever since and most probably won't either. The Deadman on the other hand, is quickly drawing close to an end to his spectacular career. Although this match doesn't seem to be materializing, it remains in the minds of a WWE fan, one of the 5 Dream WWE matches yet to happen.

2. Stone Cold Steve Austin vs CM Punk
If there was a match that could single-handedly sell arenas, it has to be this fight! Two rebels and anti-authority men fighting it out to be the toughest S.O.B's in WWE. Moreover, WWE could also bring about the friction that the two exhibited in backstage segments and at the WWE video game launch. A classic is on the cards!
Additionally, Punk playing the cocky straightedge saviour would be a perfect foil for Austin's 'stunning' babyface persona. They could also play out the polar opposites in terms of the 'drinking' angle. All in all, there are a multitude of reasons which could create a mind-blowing feud between these two greatest wrestlers of their generations.
Even though Punk left the company acrimoniously and has vowed to never return, you can never say no in WWE. Austin is busy doing talk shows on WWE programming and you can never rule out a return for 'one more match'. Sounds fancy, but WWE fans have their fingers crossed on this one!

3. Shawn Michaels vs Daniel Bryan
Daniel Bryan rose to super-stardom in WWE after pursuing an arduous path. Travelling across the world and honing his skills, he came across several legends and future hall-of-famers. The Heartbreak Kid 'Shawn Michaels' is one of them. So, a match between the coach and protege would certainly be a treat for the eye.
Infact, this angle was played out for a short while during Bryan's epic feud with Randy Orton in mid-2013. In a shocking betrayal inside Hell in a Cell, Shawn Michaels would deliver Sweet Chin Music to his student, allowing Orton to retain. Bryan with retaliate on the next day with a Yes Lock of his own.
It would hae been interesting if this feud continued further and resulted in a match. Bryan, being an amazing technician and HBK, the showstopper would have truly 'stolen the show.' Hence, this remains as one of the 5 Dream WWE matches yet to happen.

4. Goldberg vs The Undertaker
This can be called as the battle of behemoths. One of them on the twilight of his career and the other has just returned after a long hiatus. Also, there have been underlying rumors about a possible Wrestlemania showdown between the two. This will be nothing short of epic!
The recently concluded 900th episode of Smackdown Live saw Undertaker declare his emphatic return. Does this imply an extended stay? This could certainly mean a match with the Myth after he is done with Brock Lesnar. WWE could build this up as a retirement match for both the legends and let the magic unfold.
Also Read : 5 Reasons why Brock Lesnar is better than Goldberg
Another thing that this match could be build around is that both the superstars have the greatest streaks in history. The Deadman with his legendary Wrestlemania streak with a sole Lesnar blemish and Goldberg with his 173 successive victories. This is certainly a possible encounter among the 5 Dream WWE matches yet to happen.

5. AJ Styles vs Samoa Joe
This matchup is a dream for all WWE fans who have an eye for the indy circuit. AJ Styles and Samoa Joe are immensely popular among the adults of the wrestling community. Whether they are heel or face, they continually generate huge pops whenever they make an entry into the squared circle.
AJ Styles has made a huge impact since debuting in Royal Rumble this year. 'The face that runs the place' is now the WWE World Heavyweight Champion and is going strong. Similarly, Samoa Joe burst onto NXT and was also the NXT Champion for 4 months before dropping it to Shinshuke Nakamura.
Considering the fact that both of these superstars are currently with the WWE, expect a epic showdown soon enough. It will certainly be a 'phenomenal' match. Hence, this is one of the 5 Dream WWE matches yet to happen.
---