5 events in which India can still win a medal in the Paralympics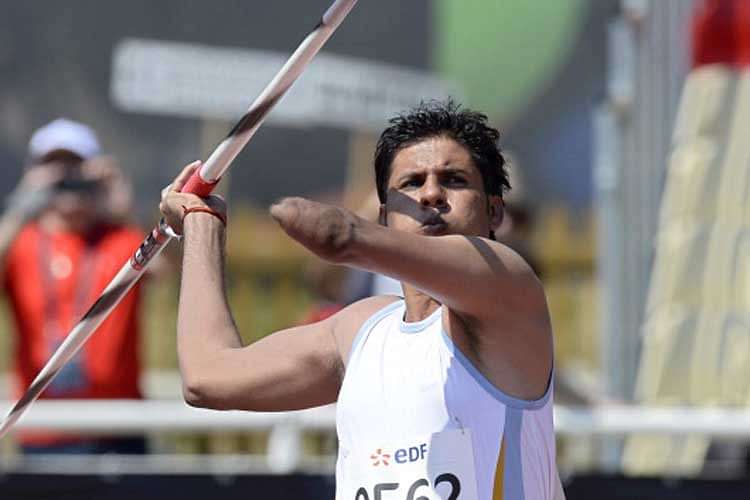 India's Paralympics campaign has gotten off to a flying start with Mariappan Thangavelu and Varun Singh Bhati bringing home medals in high jump T-42. Here are 5 events in which India can still win a medal at the 2016 Summer Paralympics.
1) Suyash Jadhav- swimming
Suyash Jadhav is an Indian Para swimmer competing in the S7 Category. He is the only Indian Para swimmer to have achieved the 'A' qualifying mark for the 2016 Paralympics.
Jadhav qualified for three events in the Paralympics. He was unable to advance to the finals of the men's 50 m freestyle. He is set to compete in Men's 50m Butterfly and Men's 200m Individual Medely on 12th and 13th September respectively.

2) Naresh Sharma- shooting
Naresh Sharma has qualified for as many as four different shooting events. Two of those events are already done and dusted with- Men's R1-10m Air Rifle Standing SH1 and Mixed R3-10m Air Rifle Prone – SH1.
On the bright side, Sharma can still bring home medals in the Men's R7-50m Rifle 3 Positions – SH1 (12th September) and Mixed R6-50m Rifle Prone SH1 (14th September).

3) Karamjyoti Dalal- Discus Throw F55
Karamjyoti Dalal took up discuss throwing only in 2014.  Participating in the F-55 category, which caters to athletes with no motion senses below the waist, Dalal first announced herself as a serious contender, during the 2014 Asian Games.
Three gold medals at the National Games ensured her a comfortable entry to fight amongst the continent's elite. She finds herself in a position to bring further laurels for the country. Her event is on the 17th of September.

4) Amit Kumar and Dharambir- Club Throw – F51
The club throw is an athletic throwing event where the object is to throw a wooden club. The event is one of the four throwing events, along with discus, javelin and shot put of the Summer Paralympics.
India has two participants in the men's event. Amit Kumar has already competed in the discus throw event. Kumar and Dharambir are scheduled for 16th September.

5) Devendra Jhajharia, Sundar Singh Gurjar and Rinku- Javelin Throw F42/44
One of India's best chances for winning further medals. There are as many as three participants in the javelin throw.
Jhajharia had won gold in the javelin throw at the 2004 Summer Paralympics in Athens. In the process he had become only the second Indian gold medalist at the Paralympics.
Among the others, Gurjar created a national record with 68.42m during the 16th Para Athletics National Championship in Panchkula.
---