5 Reasons Why Cricket is Going To Explode in the Next Decade !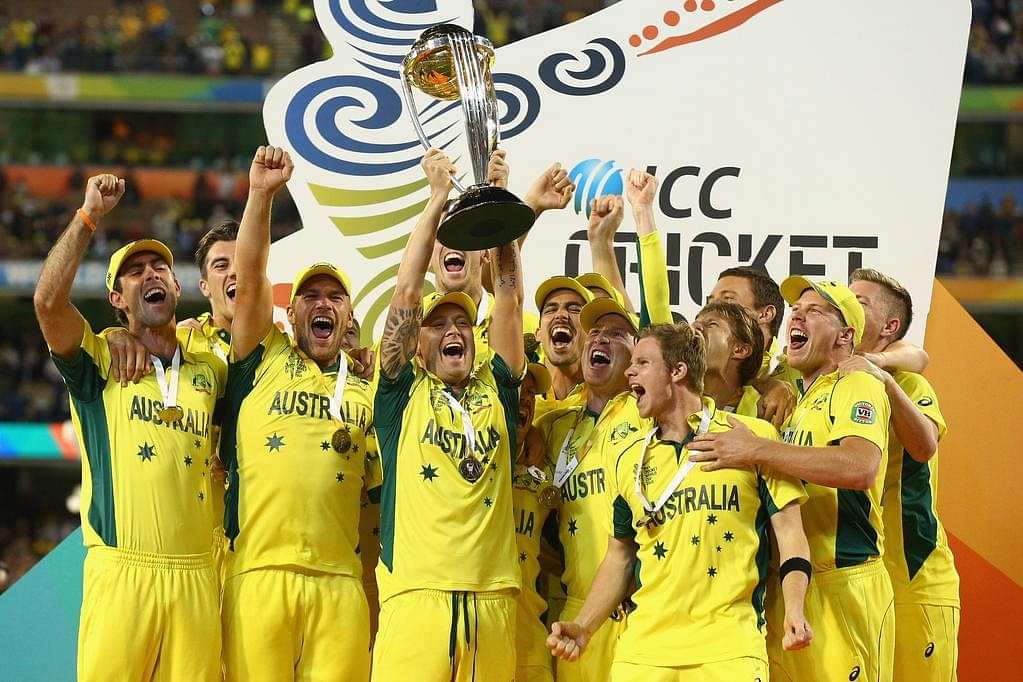 If you switch on a cricket game of the 1980's you can't help but wonder, why are the fielders not diving around? It comes as a shock today but back then a dive or too a match was considered amazing. So why cricket is going to explode !
The way cricket has evolved is a story of its own. But just imagine! What next? Seeing the level of the game played, it is quite difficult to imagine the game of the future. Let us look at some things that I think will form the future.
5) Specialization? Not really !
Teams of the future won't have many specialized players with one assigned task of bowling, batting or keeping. Majority of the players will be all-rounders.
We have started seeing the trend today as well with captains having around 7-8 options for bowling, but the future, perhaps, will also see a number 11 batsman averaging above 30. The match will be considered to be on even after the fall of 8 wickets. Seems amazing doesn't it?
Although I do fear that this might make the game a bit monotonous but it definitely is on the cards. The team that adapts to the future first will have an unconquerable advantage.

4) Long Staying Records !
Today we see records being broken that were made some 20-25 years ago. Phew! That's a long time. In the coming years the time span of a record may not be this long.
With the amount of Cricket that is being played throughout the year and the ever-increasing quality of the game records will be made and broken in a matter of months.
This was also evident in a recent match where Martin Guptill broke the record for the fastest fifty and following that, Colin Munro broke the record in the same match! Insane isn't it?
Although this might not be so evident in the longer formats but T20 will definitely be a record breaking ground for players. Another reason why cricket is going to explode !

 3) Large Number of Small-Careers !
Sachin Ramesh Tendulkar played for 24 long years and did what no one else could. But do we see such long careers in the future also? Unlikely! For two simple reasons, one, the amount of cricket played and the fitness it demands is immense.
Sachin played at a time where teams used to play fewer formats and series and thus his body could sustain his efforts. With T20, ODIs and tests running simultaneously the physical stress players go through is incomparable.
Secondly, too many good players are emerging. If one doesn't perform in a match or two, someone will replace him. Gone are the days of endless second chances.
Hence it will lead to smaller careers. Consistency will play a huge role in determining a player's stay. Another reason why cricket is going to explode !

2) Fielding Standards !
This one is a little hard to imagine since already we have seen so much of amazing stuff on the field. The tradition that Jhonty Rhodes started has now become a hygiene factor for any good team. But still there are glitches which will be covered very soon.
The scope of improvement is the maximum for bowlers. The concept of 'hiding' a fielder will be a thing of the past as bowlers match the fielding level with the best.
This will eventually lead to a level where fielding won't be a differentiating factor between teams. We obviously can't expect players to start flying around but the only differentiating factor, if I think of it will be consistency in fielding.

1) Some big teams will eventually die and new ones will emerge !
Since the time we are watching cricket, the top-8 teams have all stayed constant switching places among themselves. In recent times we have seen Bangladesh increasing the level of their game whereas the decline of West Indies Cricket (especially test) has started.
This may sound far stretched but definitely there will be a shift on the tables.  As good players rise from associate nations, their zeal and effort will make them tough competitors. Eventually once they gain consistency, the top-8 will be in danger.
The trick for the top teams here is to stay adaptable to the game and stay towards the top of the charts. And the associate nations do take it as an opportunity knocking on their door. Another reason why cricket is going to explode !
---