5 reasons why Manchester United will win the Premier League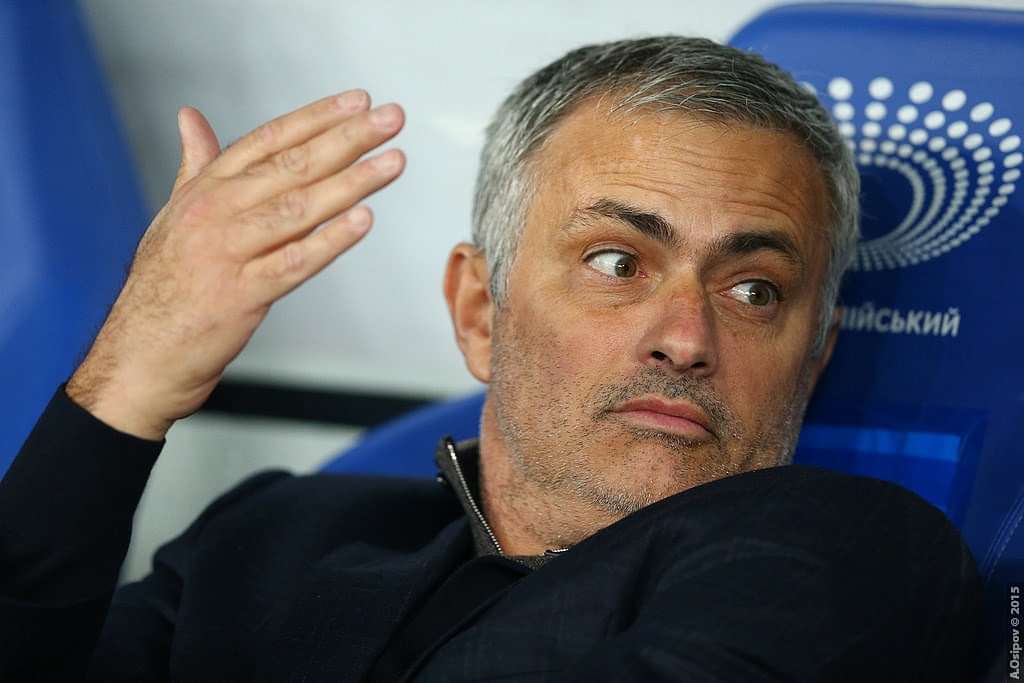 Manchester United open their 2016-17 campaign today, against Bournemouth. The lead up to match day has been exciting enough. But, now it's time to deliver on the hype. Here are 5 reasons why Manchester United will win the Premier League this season.
1) World class signings
United can finally boast that they possess some of the best and most coveted footballers on the planet. The signings of Zlatan and Pogba, in particular show the clubs commitment to getting back at the summit.
Then there is Mkhitaryan and Bailly along with the likes of De Gea, Luke Shaw and Anthony Martial. This is in sharp contrast to the last few years, where United had to make do with players past their prime (Falcao) or put their money on unproven talent (Martial).
In short, United finally boast a team worthy of challenging anyone in Europe.

2) The United way
The one thing that Mourinho has stressed on time and again is the fact that, under him, United will no longer play the snooze infested game which characterized Van Gaal's reign. The new manager is ready to give his attacking players more freedom.
This has been apparent in the preseason. When Antonio Valencia crossed for Zlatan's goal against Galatasaray, Mourinho himself suggested that Valencia might not have done the same under LVG.
Similarly, Lingard's burst of pace leading to his goal in the Community Shield, might not have been encouraged under the previous regime. All point to the fact that Mourinho is ready to take United back to their all-out attacking style of old.

3) Steady defence
The first signing of the Mourinho era was the unknown Eric Bailly. The youngster was purchased for a mammoth 30 million pounds. Incidentally, United paid the same for Rio Ferdinand, 14 years ago.
Bailly, though raw, has shown enough potential to become a top quality centre back. He has pace, strength and right build for the English Premier League. Now, under Mourinho's guidance, he could gain the tactical astuteness required.
Last season, United did not have sufficient cover for the pair of Smalling and Blind. This time, they have someone who can not only deputize for them, but even challenge the duo for a starting spot.

4) Square pegs in square holes
Much of Manchester United's last three seasons have comprised of the Reds attempting to fit square pegs in round holes. This has led to underwhelming performances from some really good players.
It all started in 2013-14, when david Moyes brought in Mata, only to utilize him ineffectively on the flank. Motes had also attempted to play Fellaini as a defensive midfielder. Surprisingly, this trend carried on to LVG's time.
Then there are players like Marcos Rojo and Daley Blind, who are still unsure of their best positions. Someone, like an Ashley Young has been used at full back more often than at his natural position.
This is set to change this time. Mourinho has been observing his players for the past several months. He knows their strengths and weaknesses and intends to use properly.

5) The Mourinho factor
Perhaps, the most crucial aspect supporting United's title bid is the presence of the man on the touchline. Jose Mourinho holds the key to turning around United's fortune.
Not only is Mourinho a serial winner, he has the mentality of a champion. In his first press confere4nce, he equivocally stated that he was here to take the team back to the summit.
Under Mourinho, there won't be constant talk of progress at the drop of a hat. He knows his job and will be ruthless in his execution. Mourinho has never hesitated to make tough decisions, and won't stop now.
This is already evident in Schweinsteiger's exile. Juan Mata might be on his way out too. Even if, God forbid, Zlatan or Pogba underperform, Mourinho won't hesitate to drop them. The Portuguese therefore, is the most important factor, which could change United's destiny.
---