5 things we can expect from Chelsea this season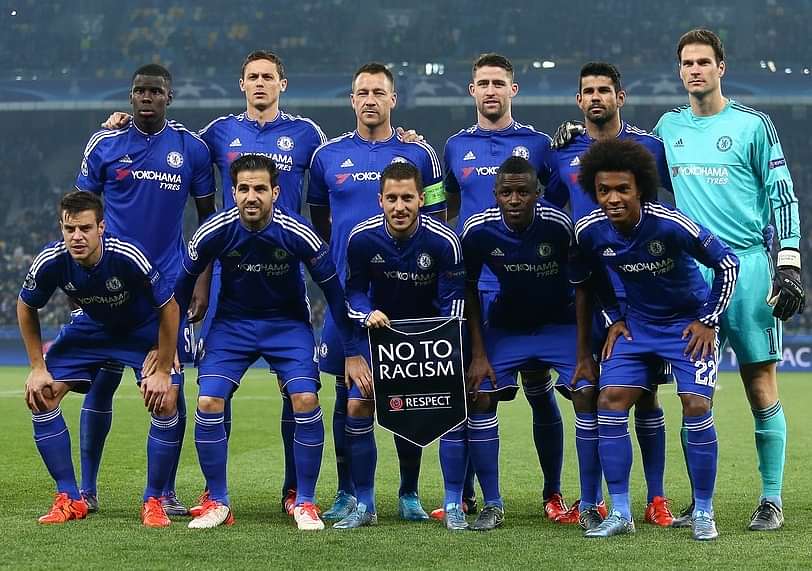 Chelsea had a torrid 2015-16 season. It led to the sacking of Mourinho mid-way and for the rest of the season, Guus Hiddink worked with the club. For 2016-17 season, Chelsea has appointed Antonio Conte as the manager, based on his impressive resume. Moreover, Chelsea has also completed a couple of key signings in Michy Batshuahi and N'Golo Kante and more might be in the pipeline. With what we have seen from the pre-season matches and interviews, here are 5 things we can expect from Chelsea this season.
 5) Striker Formation:
The first signing of the Italian for his new club was Michy Batshuahi. Based on the performances of last season, it was obvious that Chelsea had pressing needs at other areas (read as defence). However, Conte decided to spend on a central forward in the form of Batshuahi. Currently there are rumours of a record bid for Lukaka as well. All these point towards the direction that he is not going to play with Chelsea's usual 1 striker formation. The pre-season matches demonstrated this rightly, as Batshuahi and Costa combined to good effect.
Batshuahi is expected to parter either of Costa/ Lukaku (should Costa depart). We also got glimpses of Bertrand Traore and Ruben Loftus Cheek in the forward positions. Hence, we can expect a 2 striker formation from Chelsea this season.

 4) Better collective form
Last season, due to unknown reasons the squad as a whole seemed to have lost their form. Injures to Zouma and Hazard only exacerbated the situation. With the exception of Willian (also Fabregas and Costa to an extent) players generally played well below their potential. It was totally unbelievable to watch the defending champions of Premier league play with such mediocrity. With the arrival of Conte, a master tactician, things can only go upward from here.
Oscar already showed sublime form against AC Milan in the pre-season friendlies. Also Conte has hailed Matic as one of the best midfielders in the world and urged him to play up to his potential. If Conte can somehow inspire all the players to do that, there is no doubt Chelsea's form will improve drastically.

 3) Better adaptability/ tactics
Chelsea has often deployed the 4-2-3-1 formation in the last decade. On the other hand, Conte was extremely flexible as he used to employ 3-5-2 formation in Juventus and 5-2-3 in Italy to varying amounts of successes. Apart from these formations, he also tried 4-1-4-1 in Chelsea's pre-season friendlies. He makes most of these formations work for him based on the situation of the match and the players he possesses.
In Euro 2016, the way Italy won by using wings to expand the pitch and prevent Spain from playing short passing was a mastermind from him. Hence, we can expect Conte to come up with a formation maximising the potential of Chelsea players and not just stick to the tried and tested 4-2-3-1. N'Golo Kante is a versatile midfielder and his athleticism should definitely help Conte play various formations.

2) Desire to win
We have seen in the Euros, as to how Conte drove the Italian team from the side lines. He was highly instrumental in Italians putting up a good show in the Euro 2016 despite having mediocre talent. This Chelsea team, despite high on talent lacked the desire to win last season. In the second half of the season the players lost the drive and ended up as 10th in the table. This must have taught a few Chelsea players with huge egos a lesson or two.
After this dismal showing nothing was taken for granted. In fact, the contract of the club legend Terry was signed after he accepted a pay-cut. In the pre-season games, Chelsea looked lost in the first game but showed better intent in the subsequent matches.

 1) Better youth integration
Chelsea is one of the clubs where the transition from an academy player to starting XI is extremely difficult. The last player to have achieved this successfully was John Terry. Mourinho is extremely slow in integrating the youth and his sacking is a blessing in disguise for fringe players. There are players like Ruben Loftus Cheek and Bertrand Traore with high quality waiting for prolonged spells. Both of them looked impressive in the few chances they got under Guus Hiddink.
Having not signed any defender until now, we can expect one of Nathaniel Chalobah, Kennedy or Ola Aina to play a bigger role this season. Almost all the youngsters shone in the pre-season games and it is highly likely for Conte to give a few of them a lengthy spell this season.
---