5 things we learnt from Manchester United vs Leicester City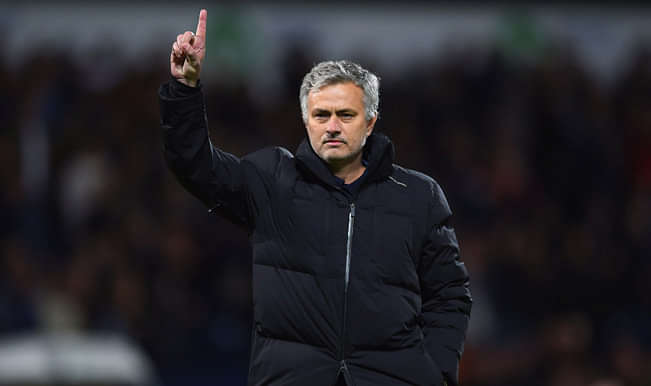 Manchester United roared back to form with a dominating performance against defending champions, Leicester City. Here are 5 things we learnt from Manchester United vs Leicester City.
1) Dropping Rooney does the trick?
News media went into overdrive when United's line up was announced. The reason- Jose Mourinho had finally decided that enough was enough and benched his captain, Wayne Rooney.
Rooney's form and place, at both club and country level, has been discussed enough. His lukewarm performances coupled with occasional sprinkles of star dust have made his situation stick out like a sore thumb.
However, after a series of unflattering performances, this drop was bound to happen sooner rather than later. In his absence United looked fluid, with Juan Mata calling the shots down the middle, in Rooney's favoured slot.
Although, it would be unwise to read too much into a single match, it cannot be denied that United played far better than they had throughout the season.

2) Zlatan revels in deeper role
Zlatan Ibrahimovich was signed in the summer to provide United with an all-weather number 9, who would ensure a steady supply of goals before Marcus Rashford came of age. He obliged with the same, with 5 goals in his first 4 competitive appearances.
However, Mourinho seems to have found another way to optimize Zlatan's talents. Today's match against Leicester saw Zlatan take up a deeper role and attempt to influence play from the deep.
This was prompted due to Rooney's exclusion from the starting XI. Alternatively, Mourinho's intention to use Ibra in a deeper role could have led to Rooney being dropped. Either way, United looked far less sluggish with Zlatan influencing play.
There were several instances of Pogba bombing forward and wreaking havoc in opposition territory. Also, Rashford and Lingard were seen occupying central areas.

3) Gray makes an impact
On a day of few positives for Leicester, Gray shone like a beacon of light for the defending champions. The young English midfielder scored a peach of a goal in the second half to deny De Gea a clean sheet.
After a quiet first half, Gray burst into life in the second half. In a game of 5 goals, his screamer was arguably the best of the lot. He came close to netting a second and was only denied by De Gea.
His shots were reminiscent of something Ashley Young used to try, in his early days at Old Trafford. Let us see if Gray manages to forge his path in the Premier League or falls by the wayside like the United man.

4) Pogba (begins to) justify his worth
Another United player, who had been subjected to endless criticism was Paul Pogba. The French superstar, who became the most expensive footballer over the summer, had failed to influence games as had been expected of him.
One of the key reasons for that had been the fact that he had struggled to adapt in Mourinho's 2 man midfield. But today he was given the freedom to venture into forward areas. As mentioned earlier, this was made possible in part due to Ibrahimovich's modified role.
The most satisfying aspect of Pogba's play was his impact in forward areas. In the absence of a strong defensive midfielder in the opposition, Pogba was able to exert his influence without hindrance.
His relief at netting a first goal for the United senior team was evident. Pogba will face tougher challenges than this, but it is a start.

5) United finally convince
After 3 seasons of underwhelming performances, this was supposed to be the renaissance year for the Red Devils. Mourinho's started off well enough, but stumbled in the wake of 3 successive defeats.
After a morale boosting win at Northampton, this performance will provide relief for Mourinho and his men. And what a performance it was.
Herrerra and Pogba dominated the midfield play from the onset. In the last few weeks, United had not been able to see much of the ball, but the duo made sure that was not the case this time round.
Starting in his favoured position, Mata looked every inch the player who had won consecutive Player of the Year awards at Chelsea. He capped it all with a superbly taken goal. Mata, along with Rashford and Lingard, formed a brilliant attack which kept the opposition on their toes for most of the game.
---