Who among the Big Four will participate in IPTL 2016?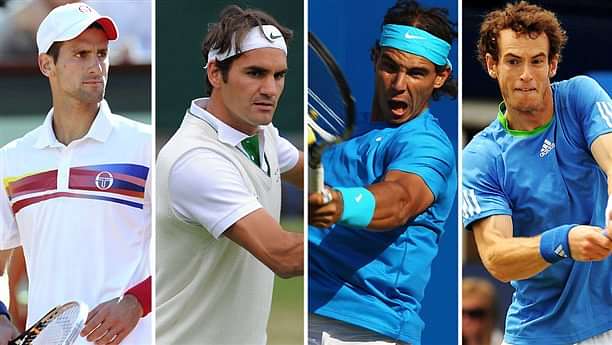 The International Premier Tennis League (IPTL), founded by Mahesh Bhupathi in 2013 is an annual team tennis event played in various cities in Asia. The tournament first took place in 2014. The 2015 event was a huge success with three players out of the big four participating. It is worth mentioning that the tournament last year witnessed the clash of Indian Aces' Rafael Nadal against UAE Royals' Roger Federer in 2015. This time around however, only one of the big four will be participating in IPTL. (Big Four in IPTL)
Also Read: Becker contemplates the reason behind Djokovic's dip in form
Big Four
Mahesh Bhupathi told PTI that "One of the Big Four is definitely coming. We did not want to reveal all our cards today. We will announce the name in the next 48 hours"
As on today, world number 28 Feliciano Lopez from Spain is so far the highest-ranked singles male player in the Indian team.
However, there is some positive news with regards to women's team, as Maria Sharapova is expected to play in the exhibition tournament. She played her first exhibition game since the doping ban in Las Vegas a few weeks ago.
Players list:
"All the players we had last year are back. We had a long list of players who wanted to come but unfortunately could not come because there were no spots. Everything is good," Bhupathi said.
While there are rumors floating around about the payment issues, Bhupathi out rightly rejected those.
Bhupathi further said "That's why they say don't believe in everything you read".
Shifting Venue to Hyderabad from Delhi
"There is no particular reason, we did it there (Delhi) for two years, the fans enjoyed world class tennis. The concept was built about having one team for country. Last year, we did it in Kobe (in Japan), this year we are doing it in Tokyo. The owners wanted an opportunity to move to a different city, to see if they get good buzz," Bhuapthi said.
Who is it?
Roger Federer, Novak Djokovic, Andy Murray and Rafael Nadal form the big four of tennis. As both Federer and Nadal have suffered from injury issues in 2016, it is highly unlikely for either of them to take part. While Djokovic was part of IPTL 2014, he didn't take part in the 2015 edition. Hence, the fans are already assuming that it is the current World no. 1 Murray, who will represent the Big Four in IPTL in this edition.
---