Andre Gomes demands a transfer away from Barcelona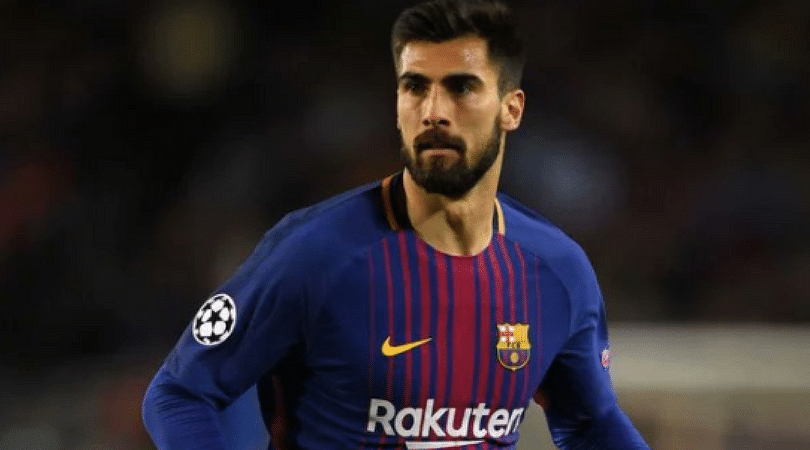 It is almost a dream for every player to join the elite clubs in Europe, especially when the club is as big as Barcelona. For Andre Gomes, however, it turned out to be a nightmare.
Spanish newspaper AS claim that the Portugal international will leave the Nou Camp this summer following constant criticism and failure to impress the role.
Andre Gomes was sure to leave Valencia in summer of 2016, with two of the biggest La Liga giants behind his signature. Real Madrid and Barcelona were fighting for the Portuguese, with Gomes even set for a move to Real Madrid with Cristiano's influence.
However, he decided to join the Catalan giants. Gomes was remarked to be the successor of Andres Iniesta, but couldn't deliver performances anywhere near the par of the 2010 World Cup winner.
Applause have been astray and replaced by criticisms and fans boos. Even the squad members feel Gomes doesn't have the Barcelona quality and have lost faith in him.
Amid all these tensions, Andre Gomes has requested for an exit from the club. Gomes recently revealed he was even scared to leave his house after being made a pariah by Barcelona fans.
"Maybe it's not the best word but life has become a bit of a hell, because I started to feel the pressure." He said.
"The feeling that I have during games is bad. Thinking too much hurts me, because I think about the bad things."
"On more than one occasion I have not wanted to leave the house. People look at you and I'm afraid to walk in the street out of shame."
Andre Gomes cost Barcelona a significant £48million that included bonusses. Reports suggest that the club are set to suffer a loss on him and put a £30-35million price tag. Juventus and Manchester United lead the race to sign the exiled Barcelona man.
---
Share this article