Angel Gomes goal Vs Tottenham: Watch Man Utd wonderkid scores a super goal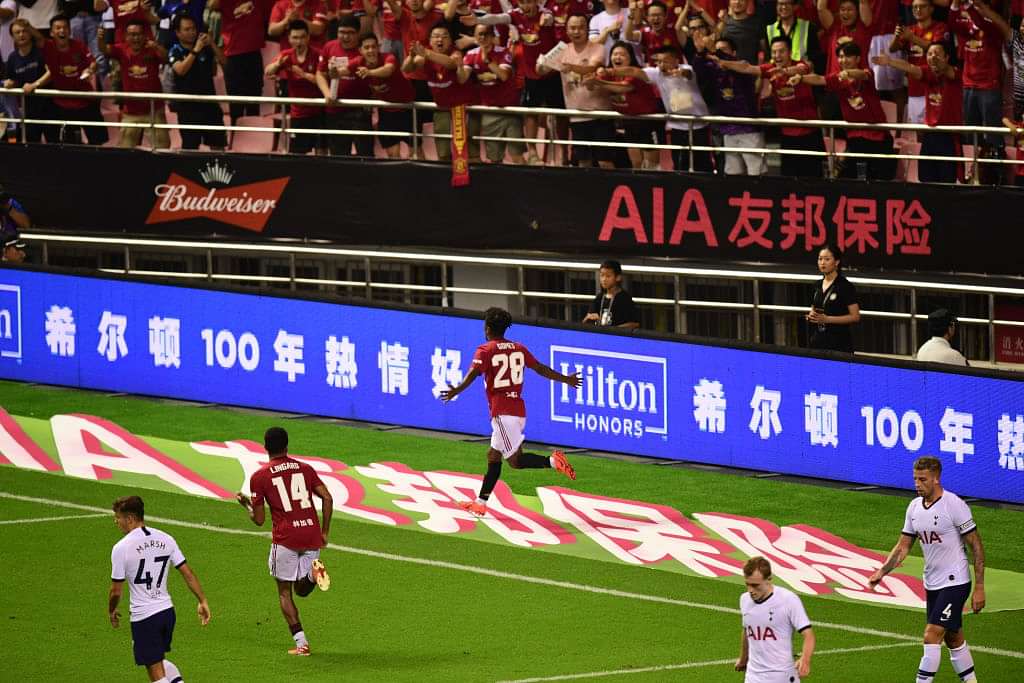 Angel Gomes goal Vs Tottenham: Watch Man Utd wonder-kid scored a super goal against Premier league rivals in a pre-season match.
Manchester United faced Tottenham in an exciting pre-season game, as both the Premier league rivals clashed in the Intercontinental Cup match held in Shanghai.
In the end, Manchester United were able to capitalize over the North London Club as Manchester United's youngster Angel Gomes scored a brilliant goal in the dying minutes of the match to make it 2-1.
The contest between both the sides was full of emotions and excitement that there were instances of physical tussle between both the sides during the match, even though, it was a friendly game.
Manchester United achieved lead in the game, when a strike by Anthony Martial in the 21st minute went into the near post after an error by Tottenham goalkeeper Paulo Gazzaniga.
Although, Tottenham equalized the score in the second half of the game, as a deflected by Lucas Moura went inside Manchester United's net.
The game was about to be tied in the normal time, as it seemed that the game will go onto penalties. However, in the 81st minute, Angel Gomes out shined Tottenham's defense to get the resut in the favour of the Red Devils.
The 18-year-old player picks up the ball towards the left-wing, plays a quick passing game with Juan Mata and somehow squeezes the ball past Gazzaniga from a tight angle.
The credit also goes to Mata, as his quick passing game with Gomes allowed the youngster to get the ball inside the net and not being intercepted.
With Manchester United achieving positive results in all four pre-season games, things look positive for the English side. However, it will be too soon to judge, on the basis of such games.
Watch the goal
https://twitter.com/UnitedGoals__/status/1154380047580565505?s=20
https://twitter.com/adilmanning/status/1154379690989301760?s=20
---