Arsenal News: Barcelona's new signing Frenkie De Jong reveals Gunners dream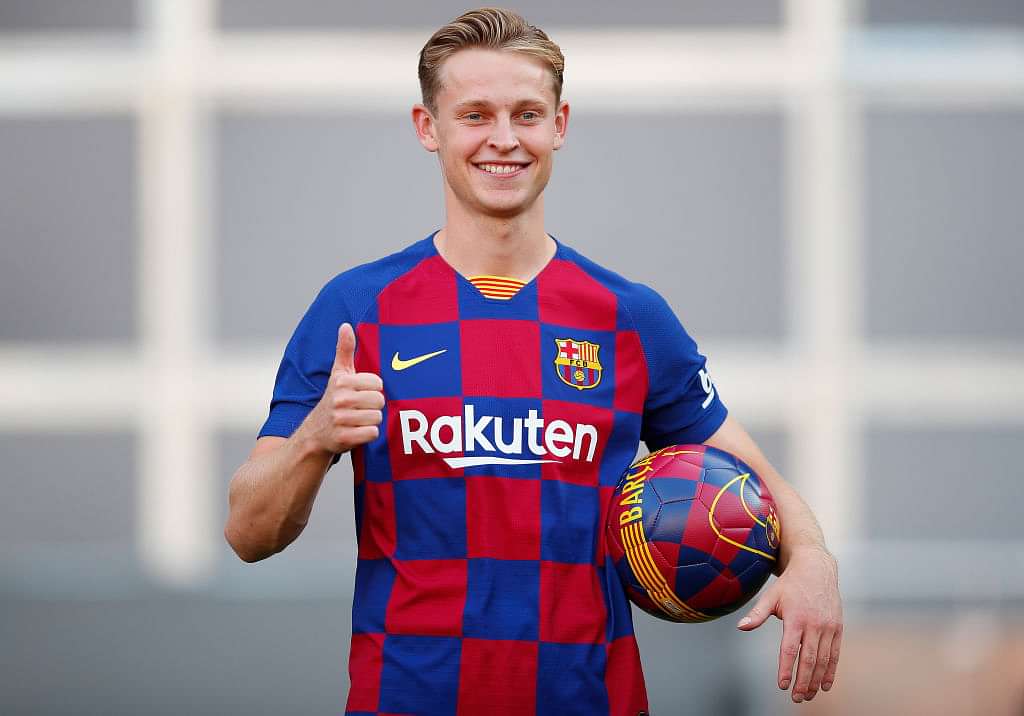 Frenkie De Jong reveals his old projection with a view by joining Arsenal before Barcelona. 
Frenkie De Jong reveals about his dream 'Marc Overmars route', moving from Ajax to Barcelona, while featuring for Arsenal in-between. The 21-year-old spoke about his future projection and desire to emulate his hero when he was young.
The former Ajax midfielder was one of the hottest prospects in Europe following extraordinary displays with the Dutch outfit last campaign, before being bought by Barcelona for €75 million in the summer transfer window.
He was officially unveiled as Barcelona player this week coming to supporters euphoria. During the presentation, he spoke about his desire to follow Marc Overmars route, but was delighted about the prospect of taking a gigantic step with a transfer to Catalonia.
"In my mind, I have had the following list for a long time: Ajax-Arsenal-Barcelona, call it the Marc Overmars route," De Jong told Voetbal International.
"But yes, if you can go directly to Barcelona, then you are right where you want to be. Faster than you ever dared to dream."
The midfielder, who was coveted by Manchester City and Paris Saint Germain, spoke about the glorious history of Arsenal, but he was always a fan of Barcelona.
"The football that [Barcelona] has been playing for years, the players that have been here, that still are here… Xavi, Iniesta, Busquets, I watched that midfield" he continued.
"And then there is Lionel Messi, the very best in the world, my idol.
"Camp Nou, the stadium. Add that all together and it's not so complicated that many young boys choose Barcelona or Real Madrid as their favourite club.
"So did I, although I actually thought Arsenal was pretty beautiful in the past." added De Jong.
The North London side are in search of recruitments, but Unai Emery's hand has been tied because of the available £45 million transfer budget.
Here's how Twitter has reacted..
Loading embed tweet https://twitter.com/SkySportsPL/status/1149004604040011781?ref_src=twsrc%5Etfw
Loading embed tweet https://twitter.com/SquawkaNews/status/1149005032274239488?ref_src=twsrc%5Etfw
Loading embed tweet https://twitter.com/afcstuff/status/1149053555334160392?ref_src=twsrc%5Etfw
Loading embed tweet https://twitter.com/AFTVMedia/status/1148928605705166852?ref_src=twsrc%5Etfw
Loading embed tweet https://twitter.com/Barcaadmirers/status/1149211115160686592?ref_src=twsrc%5Etfw
What's next?
Arsenal are searching for signings, but their captain Laurent Koscielny refused to pair up with his teammates for the pre-season tour to the United States.
---