Barcelona looking to add both Salah and De Ligt in the summer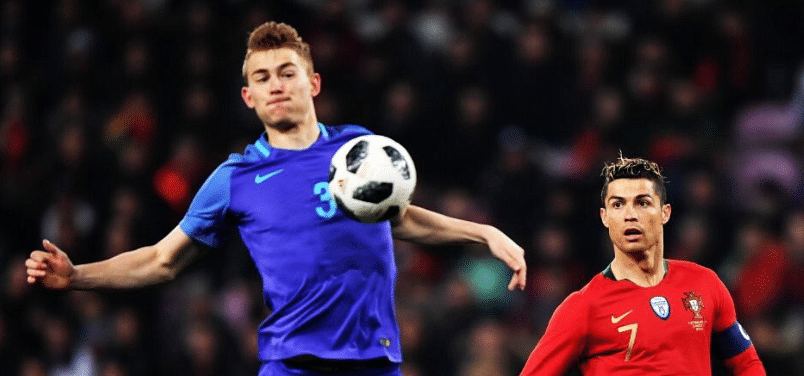 Coutinho made a January switch to Barcelona from Liverpool for a whopping £140 million after months of negotiations between the clubs. According to reports the Brazilian wants Barcelona to sign Liverpool forward Mo Salah.
Coutinho was a part of the deadly front four consisting of Firmino, Sadio Mane, Mo Salah and himself. Looks like Coutinho wants to rekindle some of that magic at Camp Nou too.
Mo Salah has been in sensational form for Liverpool scoring 29 goals in the Premier League and is one of the best players in the continent right now.
Coutinho who played the first half of the season alongside the Egyptian has high praise and admiration for him. Mo Salah's record breaking season have put him in the race for the Ballon D'or with the likes of Cristiano Ronaldo and Lionel Messi.
According to Spanish sports outlet Don Balon, Coutinho has recommended Salah to the Barcelona high command and thinks he would be a perfect fit in the Blaugrana strike force. With the qualities Mo Salah possesses he would fit like a glove in the star studded line up of Barcelona.
Coutinho is very much aware of Barcelona's interest in Antoine Griezmann but that deal seems to have come to a standstill. Thus turning the attention towards Salah could very well be a great option for the Catalan outfit.
With Madrid also being reportedly interested in Mo Salah this one story is promises to get better. Now what's need to be seen is how these arch rivals fight amongst themselves for a world class player, Mohammed Salah.
Matthijs de Ligt spotted in Barcelona!
Matthijs de Ligt has caught a lot of attention over that last week after his brave performance against Portugal during the International break. He not only managed to keep the dangerous Cristiano Ronaldo quiet but also provided two assists in the process.
The Dutch centre back was immense in defence and put in a great performance for his national side.
At a young age of 18, de Ligt already has over 50 appearances for Ajax and soon is expected to be an international starter. His national captain Virgil van Djik has full confidence in his compatriot and feels he can play for any team in the world.
Even though the world is taking notice of Matthijs de Ligt only since last week, Barcelona have been monitoring him for quite a while now. They have seen him excel and grow at Ajax and are expected to make an offer soon.
Amidst all these reports, de Ligt was photographed in Barcelona along with club mate Justin Kluivert adding further spice to all the speculations. However since then the Dutch defender had clarified his position.
He told reporters "I know that people now think I'll go there for something more. I was on vacation with friends. I know that people now think that I will go there for something else, but I booked this vacation for some time. They (Ajax) gave me two days off and I used it to recharge the battery."
---
Share this article