Best Cherry Grove Biome Seeds for Minecraft 1.20 Update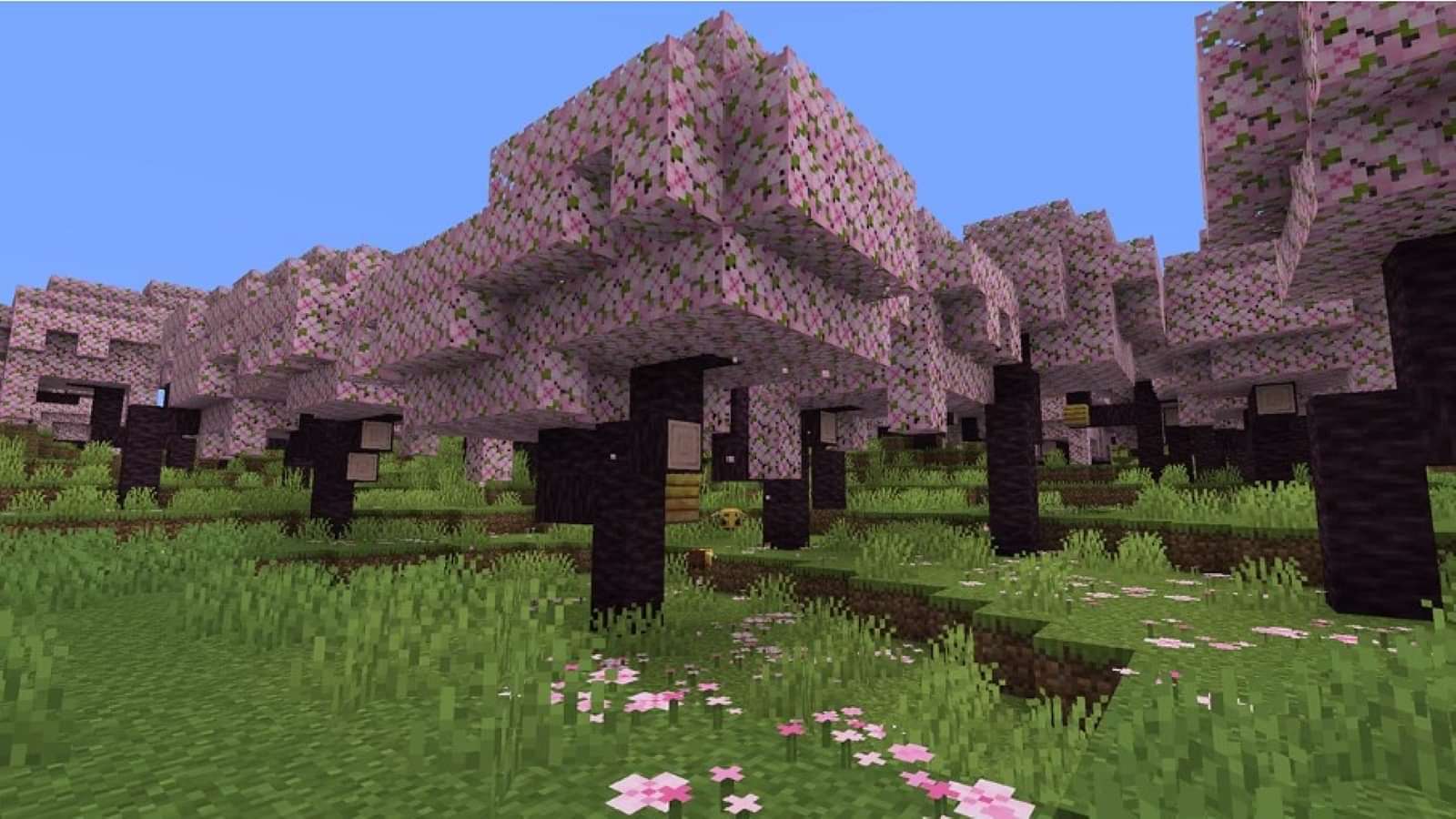 Minecraft 1.20 update is finally set to bring the Cherry Grove Biomes into the game. However, finding them will be a game of luck. Why not use these seed codes to directly find one and travel there?
The Cherry Grove biomes are going to be one of the best aspects of the next update. The pink petals and the sweet scent in the air signify Japanese culture. Bringing these peaceful trees into the game gives players a place to sit back and relax. This biome will be a welcoming sight for anyone looking to take a break from survival.
Now, before we list the best ones, remember that these codes work on both the Java and Bedrock versions. However, we will let you know if a seed is limited to a certain version. Therefore, you won't have any compatibility issues to worry about. Without further ado, let us look at the best ones.
Contents
3 of the Best Cherry Grove Biomes You Have to Explore in Minecraft Update 1.20
3. Pink Cherry Grove Range
2. A Forest of Frozen Cherry Grove Seeds
1. Pillagers in Pink
3 of the Best Cherry Grove Biomes You Have to Explore in Minecraft Update 1.20
3. Pink Cherry Grove Range
Seeing Cherry Groves adoring a mountainside is a dream come true. Even if you cannot see them in real life, you can definitely experience them using this seed code. Seeing the pink combined with the natural brow and green is something that brings a sense of calm.
This mountain range has lots of green and brown patches along with snow peaks as well. However, the Cherry trees steal the show as they provide a flair to the scenery and make it even more beautiful to look at. The seed code for this biome is 767.
2. A Forest of Frozen Cherry Grove Seeds
We recommend building a house in this seed since it is filled with two of the most beautiful things in the game; snowy peaks and Cherry trees. Traveling here will provide you with lots of adventure and much-needed time off from your quest of defeating the Ender Dragon.
Keep in mind, this spawns you in the middle of a place with both light and dark forest options so pick your poison. There is a lava pool nearby as well in addition to a huge ravine which you can use to mine ores. The seed code is 11017.
1. Pillagers in Pink Minecraft Seed
This is the most adventurous seed of all. In addition to absorbing all of the beauty of the Cherry Blossom biomes, you get to take on Pillagers as well. This code will spawn you directly next to a Pillager outpost with those pillagers ready to kill you. It will be an adventure in pink.
Once you take down all the pillagers, it can serve as your outpost as you venture out to explore the world again. The only downside of this one is that you can only use the code in the Java version. The code is 134810009.
Those were all the seeds you should venture for Cherry Biomes in the newest update. For more Minecraft content, click here.
---