Champions League Quarter-Finals Live Streaming: Where To Watch Real Madrid Vs Liverpool Live In USA, UK And India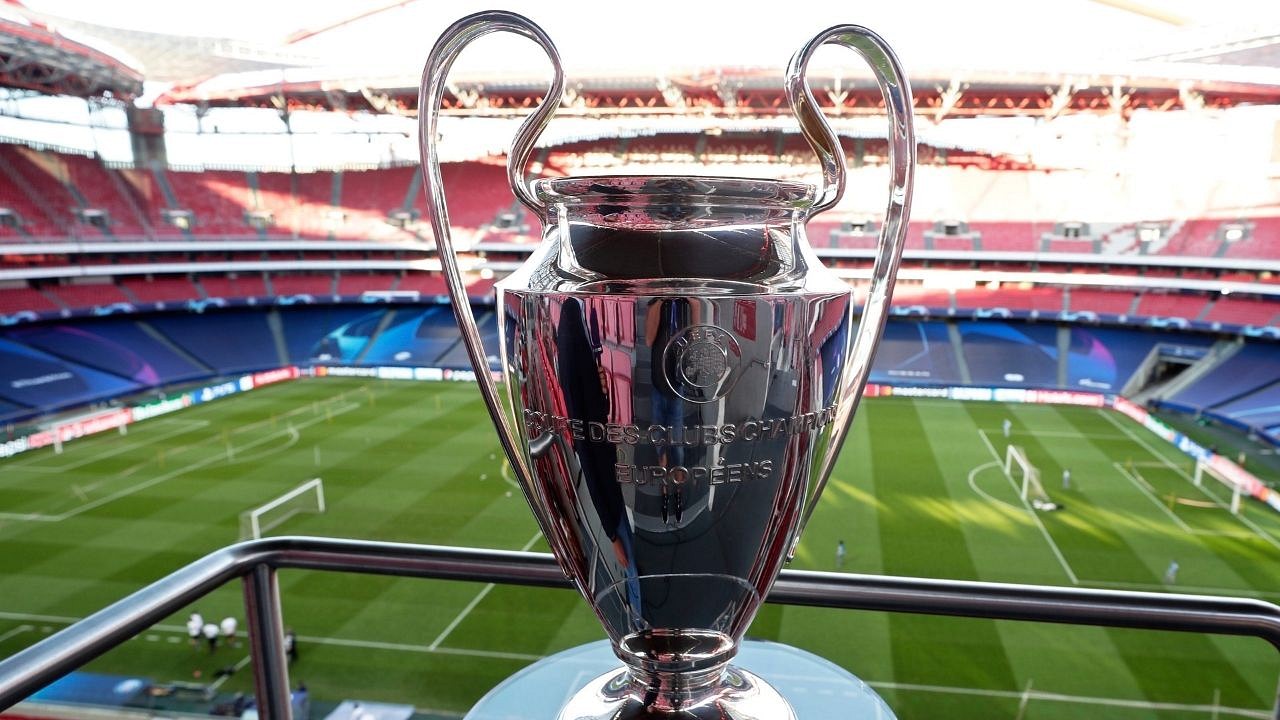 The first round of the quarter-finals will take place today
The business end of the Champions League is finally upon us. The final eight teams in the showpiece tournament will be going at loggerheads over the next couple of days in the first round of the quarter-finals.
And what makes these contests extremely awaited ones is the matchups which were drawn up. Some extremely tantalising fixtures will be revelling us in a riveting brand of football on Tuesday and Wednesday.
From Real Madrid and Liverpool's clash to Bayern Munich and PSG locking heads, the ardent viewers of the marquee tournament are in a feast. Ahead of the clashes, we take a look at where to view these contests no matter where you are tuning in from.
Champions League Schedule
Quarterfinals
The first rounds of the quarterfinal will be contested on April 6, Tuesday and April 7, Wednesday. The return legs will be played on April 13, Tuesday and April 14, Wednesday.
Manchester City (England) Vs Borussia Dortmund (Germany)
Real Madrid (Spain) Vs Liverpool (England)
Porto (Portugal) Vs Chelsea (England)
Bayern Munich (Germany) Vs Paris Saint-Germain (France)
Champions League 2020-21 Live Streaming
Tuesday
USA
Match: Real Madrid Vs Liverpool
Date And Time: 6th April, Tuesday, 3:00pm ET
Telecast: Galavisión, CBSSN, TUDIN, Paramount+, fuboTV
Match: Manchester City Vs Borussia Dortmund
Date And Time: 6th April, Tuesday, 3:00pm ET
Venue: Etihad, Manchester
Telecast: Galavision, CBSSN, TUDIN, Paramount+, fuboTV
UK
Match: Real Madrid Vs Liverpool
Date And Time: 6th April, Tuesday, 8:00pm GMT
Telecast: BT Sport 1
Match: Manchester City Vs Borussia Dortmund
Date And Time: 6th April, Tuesday, 8:00pm GMT
Venue: BT Sport 2
Telecast: Galavision, CBSSN, TUDIN, Paramount+, fuboTV
India
Match: Real Madrid Vs Liverpool
Date And Time: 7th April, Wednesday, 12:30am ET
Telecast: Sony Ten 2 HD, SonyLIV
Match: Manchester City Vs Borussia Dortmund
Date And Time: 7th April, Wednesday, 12:30am ET
Venue: Etihad, Manchester
Telecast: Sony Ten 1 HD, SonyLIV
---
Share this article