Chelsea eye Fernando Llorente as back up striker for Alvaro Morata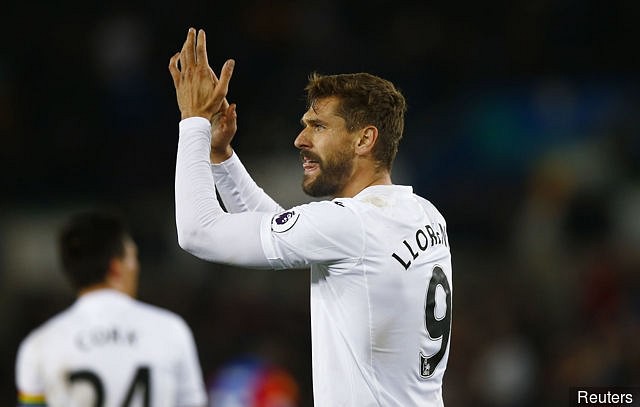 Antonio Conte's transfer season was going downhill initially, as Jose Mourinho managed to lure Romelu Lukaku to Manchester United.
The Bakayoko deal was about to fall-off as rumours emerged that Manchester United were frontrunners to secure the former Monaco man's signature. But in the end Conte was able to get him to Stamford Bridge and the transfer season suddenly had some light in it for the Blues.
And then came the big one. Alvaro Morata signed for Chelsea and the  transfer season 'blues' were all but gone for Chelsea. With Costa not in Conte's plans anymore, Morata could light up Stamford Bridge next season. But Conte isn't done yet.
He wants to bring in a back up striker, more like a 'mentor' to the young and prolific Morata. And who better whan Llorente to do the job.
The former Juventus and Sevilla striker, who is currently plying his trade at Swansea could be the perfect mentor for Morata, having played all across Europe.
But Swansea's asking price is proving to be a bit too much for Conte, as they are holding out at 30 million for Llorente, something that is way too high for Chelsea's pockets at this stage
Christian Benteke is another target, if the Llorente move doesn't go through, but it looks unlikely that Benteke would settle for the back-up striker role.
Meanwhile, it seems as if Michy Batshuayi is set for a loan move away from Stamford Bridge, but only if Chelsea manage to land a back-up striker.
---