Chelsea vs Manchester United : David de Gea Set To Be Out For Entire March Owing To Personal Reasons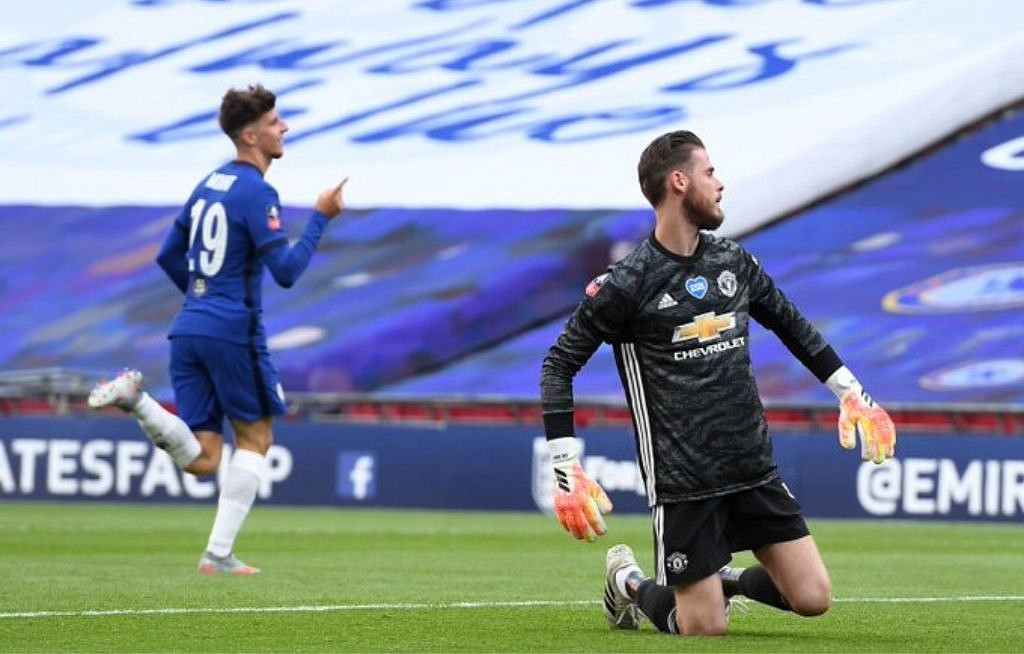 Why is David not Playing against Chelsea : The Chelsea player's goal made the difference on the night
For all the money Chelsea ended up splurging this season, its one of their own who is spearheading the side's march into the top 4. Starlet Mason Mount has been amongst Chelsea's finest and most consistent performers with the player proving his worth against Liverpool.
Netting for Chelsea on the night, Mount who scored his third goal in eight matches under Tuchel ended up being Chelsea's match winner on the night. It was a sterling effort from the midfielder, one which showed why both Tuchel and Lampard have spoken so highly about the player.
What caught the eye was not only his sumptuous effort but his quirky celebration ensuing the strike as well. And now Mount has gone onto reveal the reason behind his dancing celebration, one both he and Ben Chilwell burst into.
Mount Offers Reasoning Behind His Celebration
"We take a lot of flights to away games and me and Chilly sit behind Kurt Zouma on the plane and he's always watching Anime cartoons and we always watch it from behind him, so that was the celebration," Mount said after the win.
"I said to Chilly, if I score or he scores, we do it and obviously I scored today and we did it and it was for Zouma as well."
🗣 "Me and Chilly sit behind Kurt Zouma on the plane and he's always watching Anime."

Mason Mount explains the story behind his celebration tonight pic.twitter.com/BxcEEJ9CVQ

— Football Daily (@footballdaily) March 4, 2021

Mount also spoke about Chelsea's 1-0 win on the night and its importance to the side's season.
massive win. Look, every game now is big, we need to get as many points now as we can to keep pushing up the table.
"We want to finish as high as we can, we've got the team to do it, we're on a good run at the moment and we need to keep going, that's the focus at the moment.
"I just try to give my best, performance-wise, if I'm starting or come off the bench, I try to do my best for the team. I feel like everyone recently has been really together, been putting really good performances together.
"Hopefully that continues and we keep pushing, but I'm happy today to get a goal."
Tuchel was also quick to laud his side's attitude and compact nature on the night.
"Excellent moments with the ball, moments where we needed to suffer but we never lost the attitude, discipline, desire and courage to defend. It was a well-deserved win, a big performance and result. No, we don't plan matches we just plan the performance," the Chelsea supremo said.
---