WATCH: Ben Chilwell Laughs Off Antonio Rudiger and Kepa's Spat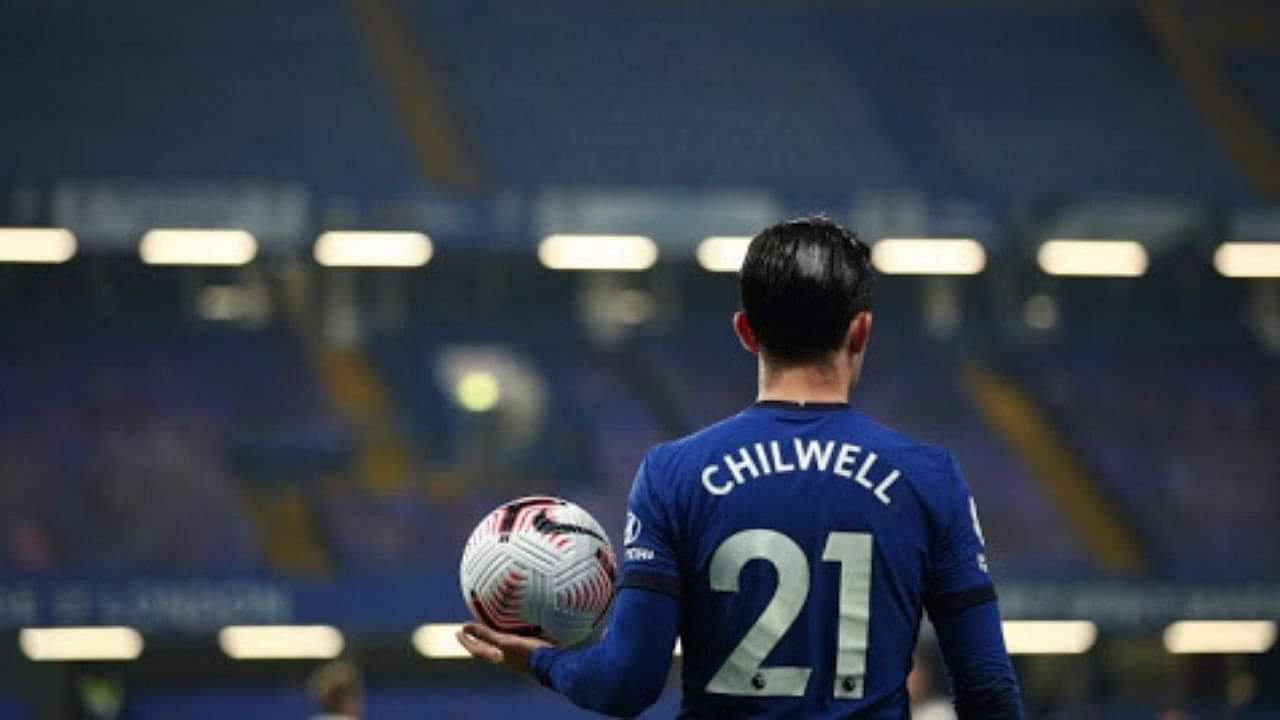 The Chelsea fullback was seeing mocking the altercation between the duo
The last couple of days have seen Chelsea's ranks be embroiled in massive controversy. The fallouts from the side's horrific 5-2 defeat at the hands of West Brom have been unsavoury with the bevy of players engaging in squabbles ensuing the defeat.
One incident in particular emerged as a massive talking point. It was the bust-up between defender Antonio Rudiger and goal-keeper Kepa with the two bickering during a training session at the club.
The duo's melee was so severe in nature that Thomas Tuchel had to retore to desperate measures to separate the two. With Rudiger refusing to calm down and the two almost coming to exchanging blows, Tuchel found it prudent to ask Rudiger to leave the pitch and depart from the training session.
Things are since said to have been resolved with Rudiger offering an apology to Kepa for his conduct. And it looks like the matter is water under the bridge for the club as well with defender Ben Chilwell seen mocking the incident on Tuesday.
Chilwell Punches Zouma
Ben Chilwell, Kurt Zouma and Reece James were seen heading out to Cobham to indulge in a practice session prior to Chelsea's Champions League encounter. As the camera panned in on them, Chilwell sprung up behind Zouma before landing a soft punch on his shoulder.
Loading embed tweet https://twitter.com/SW6_Sam/status/1379382225955880961?ref_src=twsrc%5Etfw
Chilwell's gesture was reminiscent of the feud between Rudiger and Kepa. Zouma was quick to laugh at his counterpart's action to emote towards the bonhomie once again running through the club's ranks.
Chelsea will meanwhile be looking to bounce back when they take on Porto in the quarter-finals of the Champions League. The tie is a crucial one for the Premier League side as it looks to banish away the hurting memories of its defeat to West Brom.
Tuchel who suffered his first defeat as Chelsea manager in 15 matches is said to have taken a stern approach towards the result. Whilst he was calm on Saturday, Tuchel is said to have ripped into Chelsea's squad on Sunday with him especially irate at the manner in which the side's backline folded and bundled up.
---