Andrew Tate Finds Striking Parallels Between His Situation and Chelsea FC Star Mason Mount & Model Orla Sloan Scandal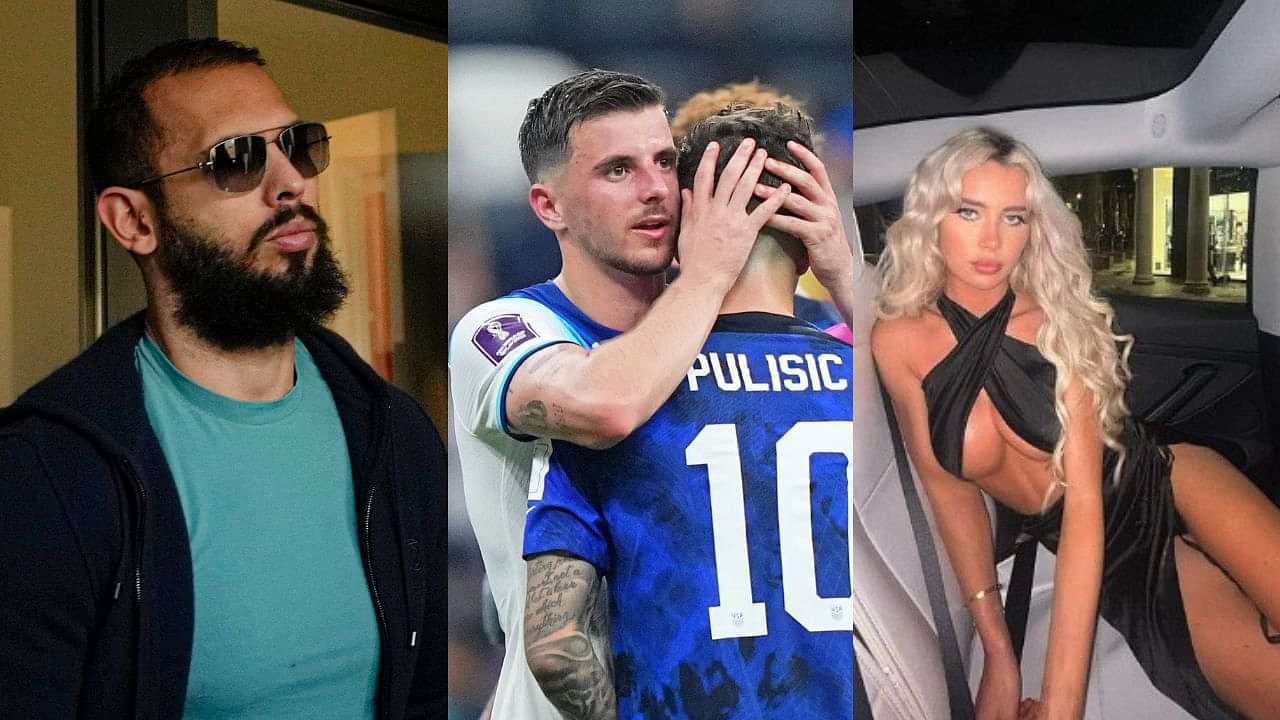 Andrew Tate and his younger brother Tristan were arrested last year on human trafficking and money laundering suspension. The Romanians raided their mansion and took both into custody. Several women who previously worked with the controversial social media star accused Tate and his brothers of the crimes. After their arrest, they served over three months in a Romanian prison. The Tate brothers were released from prison in March. But are kept under house arrest as the investigation is still going on.
However, the Tate brothers always denied the accusations and stated they were innocent. They also were of the opinion that the women were trying to frame them. Now, Andrew Tate aka 'Cobra' something similar will happen to the London footballer Mason Mount.
What did Andrew Tate say about the Mason Mount and Orla Sloan?
Orla Sloan called the "Devil Baby," pled guilty to two counts of stalking and one act of harassment without violence in a recent court hearing at Westminster Magistrates' Court. Sloan was charged with continuous surveillance of renowned Chelsea footballers, including Mason Mount, Ben Chilwell, and Brighton's Billy Gilmour.
In response to this news, Andrew Tate, in a sarcastic manner, alluded to his own legal battles and suggested that he wouldn't be surprised if Mason Mount were to face absurd charges like human trafficking. He said:
"Soon she will accuse him of human trafficking and people will believe it."
Loading embed tweet https://twitter.com/Cobratate/status/1661829519718711296?ref_src=twsrc%5Etfw
During the trial, it was revealed that Sloan and Mount first met at a social event and started a love relationship. Their romance lasted many months until the English midfielder decided to call it quits.
Unfortunately, Sloan would not accept the decision, and the court heard disturbing stories of her dogged pursuit of Mount, which she conducted using 21 different phone numbers.
Was Tate charged with the said crimes?
Following the arrest, seven women filed charges against the former professional kickboxer. The authorities, however, have yet to offer solid evidence against Tate. As a result, he was let out of prison.
However, his problems are far from ended, since the probe is still ongoing. In addition, his home imprisonment was prolonged for another 30 days by the court. As a result, it is unknown when the Tate brothers will be released.
Since their arrest, there have been several developments in the case. Furthermore, many individuals supported Tate's arrest, while others believed it was unfair given the shortage of evidence. However, nothing can be said until additional events occur.
What are your thoughts on the arrest of the Tate brothers? What do you guys think about Tate's tweet about Mason Mount and Orla Sloan?
---