China Open : Saina Nehwal's comeback, PV Sindhu looks for first Super Series Title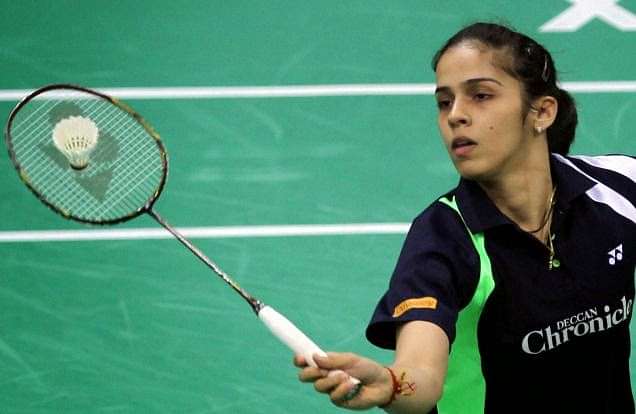 Three months back at the Rio Olympics, Indian Badminton star Saina Nehwal had a severe knee injury. She is finally recovered and will be back on court to test herself on Wednesday. She returns at the Thaihot China Open Super Series Premier in Fuzhou.
Saina was the bronze-medallist at the London Olympics while she lost her 2nd round match at Rio. She was beaten by lower ranked Maria Ulitina of Ukraine. The defeat was followed by a rehabilitation program and a surgery.
Saina is spending a lot of time at training under coach Vimal Kumar and she will try herself out at the China Open. She won the title 2 years back and was the runner-up last year.
In the first round, she will be up against Thailand's Porntip Buranaprasertsuk. Saina holds an impressive record of 9 wins over her. But at the same time the Indian star is well aware of the fact that records won't matter on the court.
Vimal had said, "Saina is still short of endurance and strength".
As Saina resumes her international career, PV Sindhu, who meanwhile became the star of the country after becoming the first ever Indian woman to win an Olympic silver medal will be looking it as an opportunity to make a name again.
Also Read
Sachin feels trying out DRS a positive step
Sindhu suffered two 2nd round exits recently and she will now be hoping for better results. She starts her campaign against Chia Hsin Lee of Chinese Taipei.
"My training has been pretty good. I am well prepared. I have not seen the draw. It doesn't matter I guess. You have to play every good player at some stage or the other. Nobody is going to be easy. Everybody will fight till the last point so even if it is a lower ranked player, I will give my best," Sindhu said.
Indian men participating in the singles events are Ajay Jayram, HS Prannoy and B Sai Praneeth.
It will be an exciting contest and The SportRush wishes all the Indian players, best of luck.
---