"Don't be a f**king coward", Meyers Leonard banned from Twitch after using an Anti-Semitic slur on stream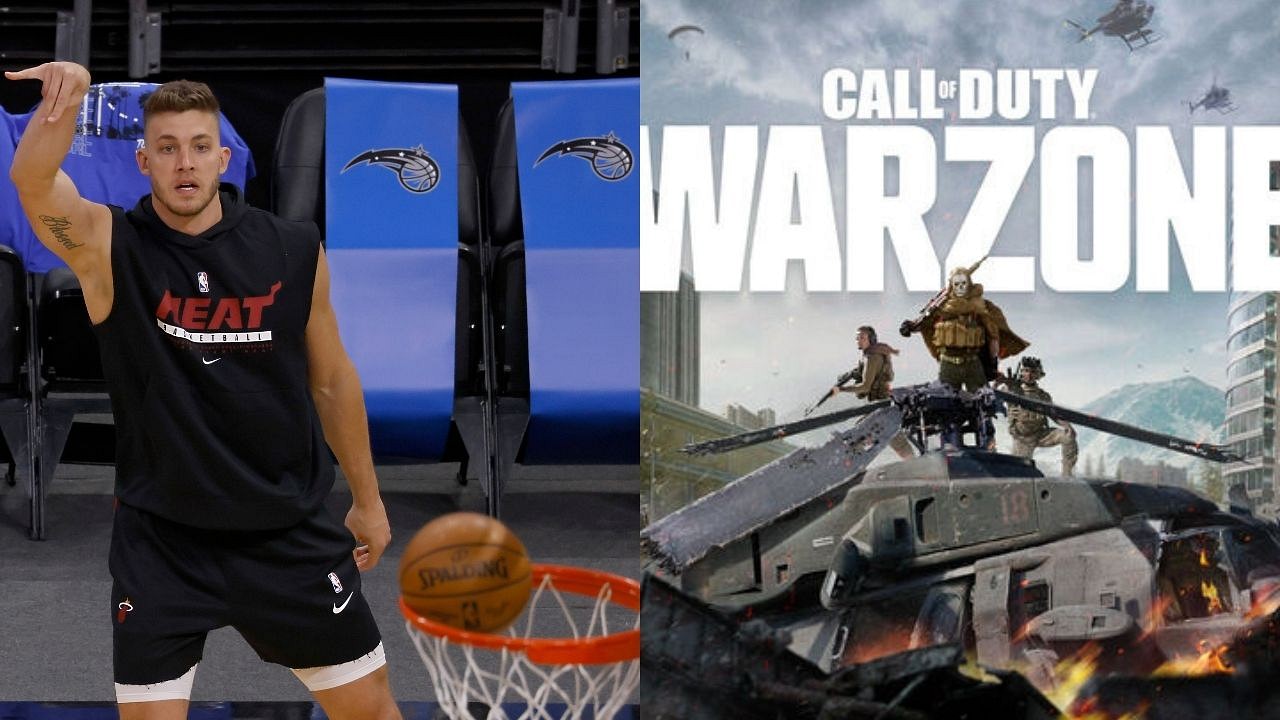 NBA professional player Meyers Leonard is in hot water after uttering an anti-Semitic slur while live streaming on Twitch. 
Meyers Patrick Leonard is a basketball player for the Miami Heat in the NBA. Like many different sports stars he also embarked on a streaming career. He regularly streamed on Twitch playing Warzone. The incident occurred in one of his streams.
Meyers is a big name in the sports world and has many gaming partnerships. He also is an investor in FaZe clan. Let us take a look at how the incident unfolded and what repercussions Meyers is rightly facing.
Meyers Leonard utters an Anti-Semitic slur –
On 8th March Meyers was playing Warzone and streaming live on Twitch. He was joined with Mason 'Symfuhny' Lanier and retired COD pro Tyler 'TeePee' Polchow. He was getting sniped in one game and appeared to be frustrated and began to rage. "Don't be a fking coward. Don't fking snipe me, you f**king… **** b*tch," is what he said.
A little while later he received a phone call saying that it was from his wife. It is still unclear who was the person who called him. After the phone call he stopped streaming and said goodbye to his teammates and to the chats. The VOD is deleted but many users on social media are sharing clips of the incident.
Meyers Leonard says racial slurs while playing CoD pic.twitter.com/WHwUnbV0pR

— Main Team (@MainTeamSports) March 9, 2021
Twitch, FaZe Clan, Miami Heat and others respond –
FaZe were quick to react to the incident and in a statement said that they were "incredibly disappointed." They also cut ties with him. It only became worse from here as countless sponsors also started dropping the NBA player. Origin PC released a statement and condemned the incident and dropped him as an official sponsor. Astro Gaming did the same thing.
Streamer Bans reported that the streamer was banned from Twitch although his partner status is still there. He will also be on indefinite leave from Miami Heat.
A statement from FaZe Clan. pic.twitter.com/ePo1NGEaN5

— FaZe Clan (@FaZeClan) March 9, 2021
A comment was recently made by Meyers Leonard that does not reflect the values or views of ORIGIN PC. We have decided to cease our working relationship with Meyers as we look into it further.

— originpc (@ORIGINPC) March 9, 2021
❌ Twitch Partner "meyersleonard" (@MeyersLeonard) has been banned! ❌https://t.co/enY5whHYZ1#twitch #ban #firstban #partner #twitchpartner 🛠

— StreamerBans (@StreamerBans) March 10, 2021
Meyers Leonard responds with a statement –
After a few hours the streamer issued an apology and released a statement which soon went viral. In his statement, he said  he did not know what the slur meant. Further adding that he is "committed to properly seeking out people who can educate me about this type of hate and how we can fight it.
Miami Heat center Meyers Leonard releases statement apologizing for saying anti-Semitic slur on a livestream: pic.twitter.com/AOi7ZE6nCy

— Shams Charania (@ShamsCharania) March 10, 2021
---