Legends League Cricket Umpires: Who is Shivani Mishra umpire?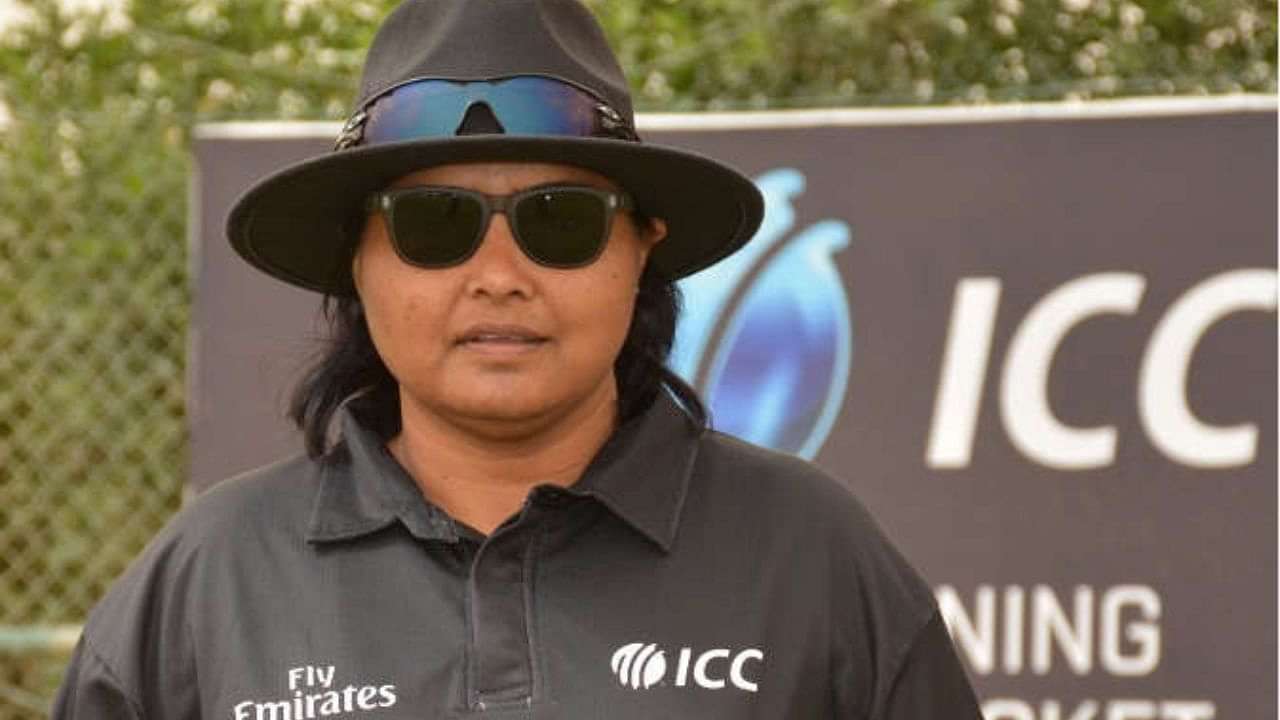 Qatar's Shivani Mishra and South Africa's Kerrin Klaaste are the two on-field umpires of tonight's ongoing Legends League Cricket 2023 match, currently underway at the West End Park International Cricket Stadium in Doha, between the India Maharajas and the World Giants.
Despite a fabulous start provided by the World Giants' Aussie pair of Aaron Finch (53 off 31) and Shane Watson (55 off 32), a decent comeback from the India bowling attack led by Harbhajan Singh (2-0-13-4), reduced their team total to 166/8 in their 20 Overs.
There was a particular moment during the 19th Over of the Giants' innings which had caught everyone's attention, when Tino Best had defended the final delivery towards bowler Yusuf Pathan. With no possibility of a single and umpire Shivani Mishra calling it the end of the Over, Pathan was about to trudge off the pitch.
ALSO READ: Legends League Cricket 2023 All Team Squads
However, Best sensed an opportunity to sneak in a run, with Pathan not bothering to pick the ball up from the ground in its resting position. While Best did complete the run, Pathan straightaway protested while looking at the umpire, perhaps suggesting that she had called it the end of the Over. An alert Mishra then declared the run as null and void, and the matter fortunately did not escalate further.
Who is Shivani Mishra umpire?
Born in the capital city of Uttar Pradesh in Lucknow, Shivani Mishra is in fact a Qatar national. Apart from officiating in the ongoing Legends League Cricket 2023, she has also provided her services across 11 T20I matches from 2019-2021.
Also, she had provided her services as the on-field umpire during eight matches of the Women's Asia Cup 2022 in Sylhet, including the final match between India and Sri Lanka as well.
Legends League Cricket Umpires
During the LLC 2023 tournament opener between India Maharajas and Asia Lions, Shivani Mishra was assisted by England's Jasmine Naeem as the other on-field umpire.
In the second match between the Maharajas and World Giants, Mishra was joined by South Africa's Kerrin Klaaste.
While West Indies' Maria Abbott was the reserve umpire during both the matches, India's Narasimhan Vijeylaxmi was the match referee.
---