"Loves Bill and Gill": Twitter user's hilarious Shubman Gill reference to Sachin Tendulkar meeting Bill Gates in Mumbai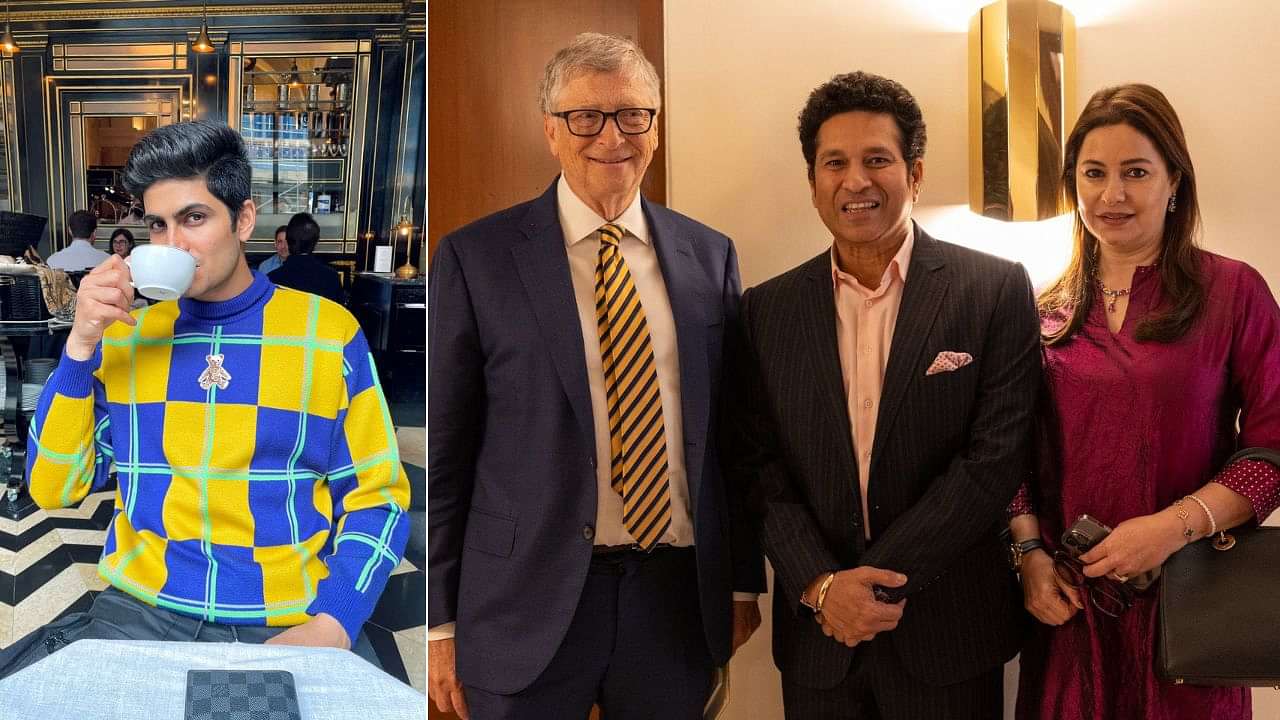 Some users across social media platforms not only have a sharp memory but are also blessed with an astute knack of interconnecting varying topics. The same is mostly done to create hilarious memes or general amusing posts.
One such incident has been recorded around Master Blaster Sachin Tendulkar's latest post on Twitter. It was only yesterday that Tendulkar uploaded photos from his interaction with American business magnate Bill Gates in Mumbai.
For the unversed, Gates is on a tour of India to work on the philanthropy front. The 67-year old has visited India for the first time since the COVID-19 pandemic to work on children's healthcare and reducing poverty.
Twitter user's hilarious Shubman Gill reference to Sachin Tendulkar meeting Bill Gates in Mumbai
With Bill Gates' first name and India batter Shubman Gill's surname being rhyming words, a user considered it as an apt occasion to not link the two but link the latter with Tendulkar for the umpteenth time on the internet.
A primary reason why Tendulkar and Gill get linked to each other a lot despite not being related to one another is because of widespread speculations around the latter dating Sara Tendulkar (daughter of Sachin Tendulkar) in the past.
Loading embed tweet https://twitter.com/MishraCric/status/1630840850526916610?ref_src=twsrc%5Etfw
It has been quite some time since Shubman and Sara used to comment on each other's Instagram posts. While neither of the two ever provided any confirmation with respect to dating each other, their Instagram comments were enough for people to make assumptions about two high-profile individuals.
Sachin Tendulkar Foundation
For those who don't know, Tendulkar runs a foundation named "Sachin Tendulkar Foundation" which also works for children's healthcare, education and sports. The foundation isn't restricted to working in Mumbai. It was due to this common reason why Tendulkar and Gates met each other.
"We are all students for life. Today was a wonderful learning opportunity to gain perspectives on philanthropy – including children's healthcare, which our Foundation works on. Sharing ideas is a powerful way to solve the world's challenges," read Tendulkar's tweet from last night.
---