Cristiano Ronaldo blames Perez for El Clasico humiliation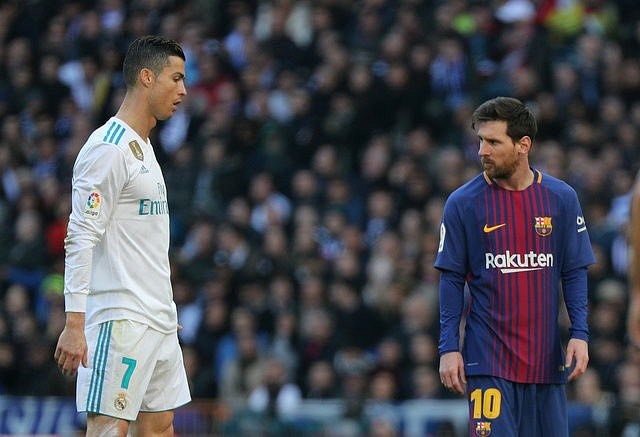 It was a humbling experience for Los Blancos, as their arch rivals Barcelona put three goals past them at the Santiago Bernabeu last Saturday.
Lionel Messi was at his mesmeric best, as Barcelona's number ten played a part in all three Barcelona goals. The Argentine knew that this was a huge victory for the Catalans, as this win has now opened up a 14 point gap between the two rivals.
Cristiano Ronaldo was furious after the match, as he pointed the finger at the Real Madrid President, Florentino Perez.
Ronaldo feels that Perez messed up Real's summer transfer video, as the Real Madrid President allowed the likes of Morata, Rodriguez and Pepe to leave the club in the summer.
Whilst the above mentioned trio were not regular starters for the club, they did provide strength in depth for the Madrid side.
Another reason for Real's humiliating loss could be Zidane's tactics, as the Frenchman also took a lot of responsibility for the loss.
"I take responsibility," he said.
"Everyone seems to think that La Liga is done and dusted but I don't think that it is."We've got a week to rest up well and we'll come back stronger than before.
"Real Madrid never give in.
"We didn't deserve to lose in this fashion, but that's football and it happens sometimes.
"We aren't in too much of a bad place. Football can change very quickly. This summer Barcelona were on the rocks, now it is us."
With La Liga almost done, Real Madrid will now shift their focus to the Champions League.
Los Blancos have drawn PSG in the round of 16, as the footballing world is waiting for the two European giants to face off in what should be one of the ties of the tournament.
---