Cristiano Ronaldo clarifies about his alleged influence in Matthijs De Ligt transfer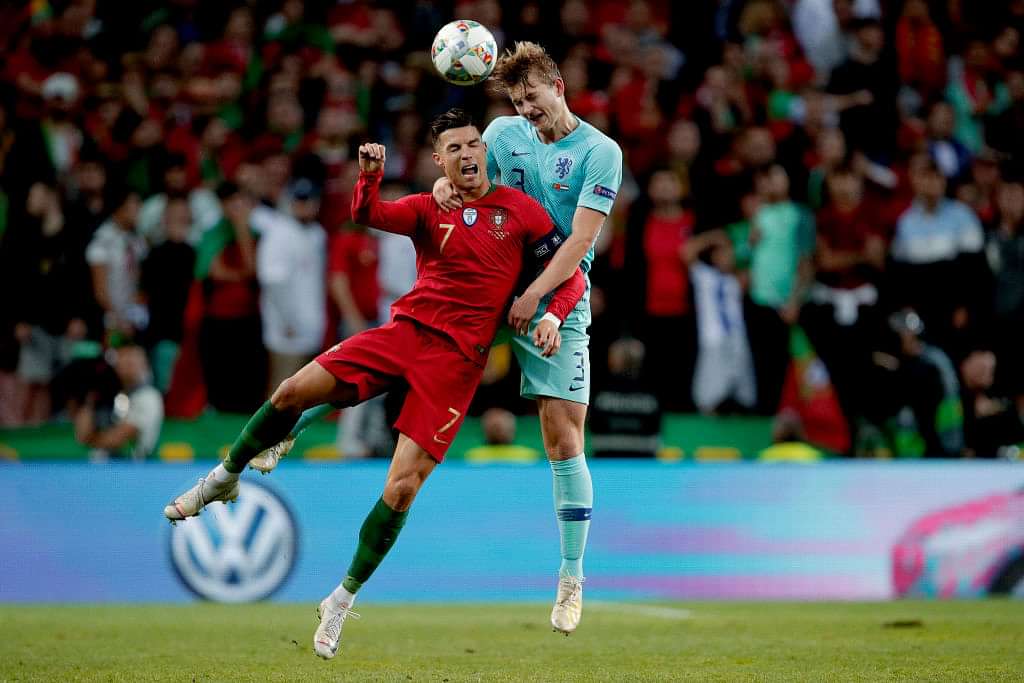 Cristiano Ronaldo clarifies that he did not make any influence on Matthijs De Ligt to join Juventus after UEFA Nations' league final.
Matthijs De Ligt transfer to Juventus brought an end to one of the longest transfer sagas ever, as it took months to find out his next destination after moving out of Ajax.
In the end, the 19-year-old player opted to join the Turin based club after looking at all the prospects lying in front of him. Although, several reports claimed that Juventus sensation Cristiano Ronaldo made a huge impact on De Ligt to join the Italian Champions.
After the UEFA Nations' league final, Ronaldo was seen having a conversation with the Dutch defender, where the Portuguese International was speculated to convince De Ligt to join his club contingent.
However, in recent advancements, Ronaldo in a conversation with Marca Daily, as per A Bola has denied this statement, and clarified the situation, after receiving the Marca Legend award in Madrid." said Ronaldo.
"I do not think so. It is good that you ask me this question because after the League of Nations final I made a companionship comment, a footballer, because everyone does. " said Ronaldo.
It's normal because [De Ligt] is 19 and everything is in the field. He said it jokingly, but it would never influence a coach or manager when it comes to hiring, " he said further.
"But the truth is, I'm glad he's with us," he admitted.
The Dutch defender was linked with several clubs, including giants like Barcelona, Manchester United and PSG. However, sudden developments in Juventus' chase after the UEFA Nations league suspected Ronaldo making an influence over the 19-year-old defender.
However, with Ronaldo's claim, it seems that the 34-year-old player has clarified that he was not involved anywhere in the signing of De Ligt.
How twitter reacted
https://twitter.com/TheRonaldoTeam/status/1152916678713516032?s=20
Loading embed tweet https://twitter.com/rsoccerbot1/status/1156128046006579200?ref_src=twsrc%5Etfw
Loading embed tweet https://twitter.com/FCUpdate_com/status/1154701142309388288?ref_src=twsrc%5Etfw
---