Dare to Zlatan , Manchester?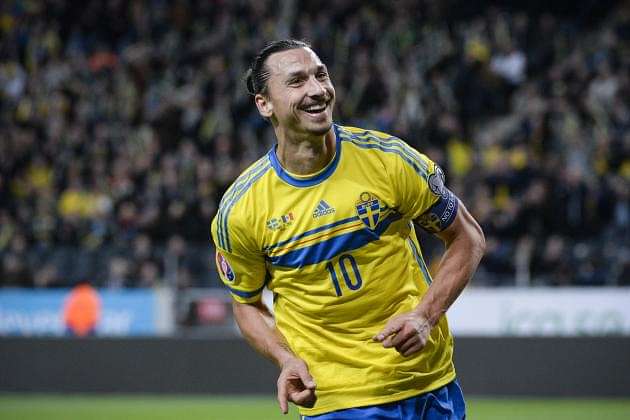 Zlatan Ibrahimovic announced that he will be joining the 20 time English Champions Manchester United in the most 'Zlatan' way possible. He confirmed the move himself , even before the club made an official announcement giving a new Zlatan fact to the internet – Clubs don't announce Zlatan, Zlatan announces clubs. The Swede has an extraordinary personality , it's a different thing to be a big mouth outside the pitch and to perform as well. Take former arsenal prospect Emmanuel Frimpong for example , he goes on ranting just about everything , the fact that he can't do anything on the pitch goes against him. Ibrahimovic has always been fascinating , both on the pitch and in his press conferences.
In Zlatan Manchester United and Jose Mourinho have a man who will remind the fans of the once King of old Trafford , Eric Cantona. The Frenchman joined United in 1992 , which was a period of struggle for Sir Alex's side , Cantona's arrival to the squad was the catalyst to United's success in the 90's and the making of Manchester United as we know now. Similar things will be expected of Ibra and although he joins at the age of 34 , he is one of the fittest footballers in the world and has hardly had a serious injury in his career.  Manchester United needed a talismatic striker ever since Robin Van Persie left , and even in his mid 30's Ibrahimovic is capable of turing games himself, quoting the Swede himself, "I'm like a fine wine , the older I am the better I get".
Ibrahimovic's move to United will add an extra spice to the Manchester Derby , the Swede played for a year at Barcelona under new City manager Pep Guardiola , and left after falling out with the former spanish midfielder. He later described his time under Guardiola with a trademark one liner , "Guardiola bought a Ferrari and drove it like a Fiat". No wonder he is the wittiest man in football.
This is an exciting time to be a Manchester United fan again , in Mourinho the club has a proven winner, the squad is filled with future prospects and they are doing serious business in the transfer market. Zlatan played one season under Mourinho in his Inter Milan side where he scored 25 goals in the title winning campaign and since then he has always rated the Portuguese highly , maybe this is the reunion both of them were waiting for.
It will be interesting to see how Mourinho uses his attacking options now, which includes Ibrahimovic , Marcus Rashford ,Anthony Martial , Memphis Depay , Jesse Lingard and the man whom mourinho found surplus to requirements at Chelsea – Juan Mata. Every young player need an experienced campaigner to spur his growth and be a better player , those at Manchester United now have the luxury to train every week with Wayne Rooney , Michael Carrick and now Zlatan Ibrahimovic.
Mourinho has a lot of work to do at Manchester United to clear out Van Gaal's and David Moyes's mess. Not on the pitch but psychologically , for the past 3 years Manchester United have lost their fear factor , teams can now think of winning against United at Old Trafford , a fear factor which was constant under Sir Alex's sides, something which united need to work on the signing of Ibrahimovic will surely work in that direction.
Ibrahimovic has been a success everywhere and has won a league title at every club he has been , only time will tell whether he will repeat the same at United or not , but it's a great singing for Mourinho considering the experience he brings in and the charisma. You don't have specialized search engine dedicated to yourself , if you are not extraordinarily talented.
---