Dirk Kuyt- The Man for all Seasons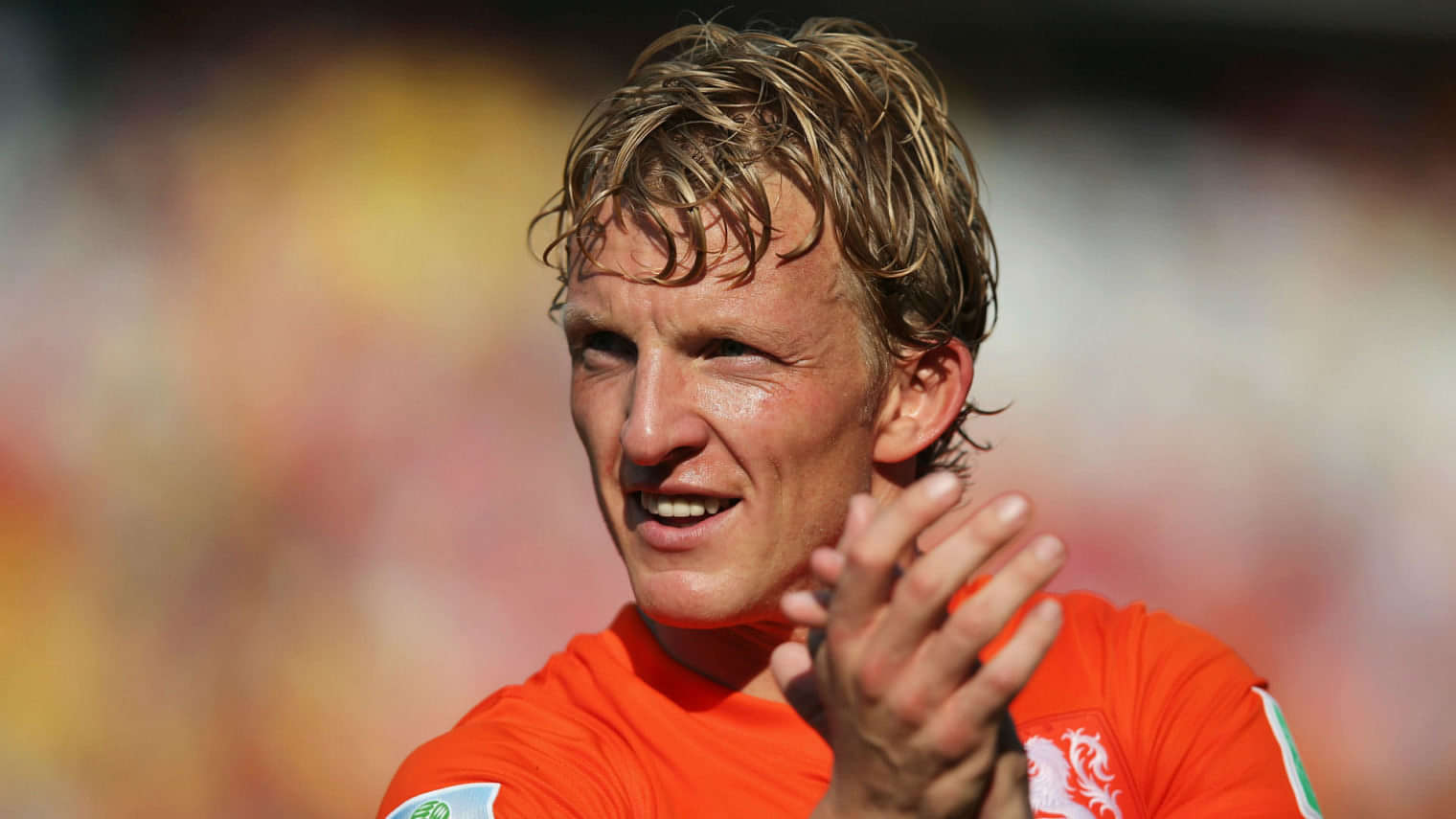 Dirk Kuyt, the man who has a permanent place in heart of every Liverpool fan, celebrates his 36th birthday today. Kuyt was born in a fishing town on Katwijk aan zee, Netherlands, in a family of fisherman. Kuyt was quick to begin his footballing career when at the age of 5 where he joined a local football team. He was quick to get into the first team and caught the eye of FC Utrecht.
Life at Utrecht & Feyenoord
Kuyt established himself as a first team player in the first season itself at Utrecht, where he played as a Striker and as attacking midfielder. He played a major part in Utrecht's Dutch cup victory over Feyenoord where he was award man of the match award. He never played again for Utrecht.
Feyenoord came calling as soon as the dutch cup ended. He continued his goal scoring form and bagged another 20 goals in the first season at Feyenoord. He went on to captain Feyenoord in coming season and then made his big transfer move to Liverpool.
Being a RED for Life
Kuyt received instant love at Liverpool. He scored quickly once he started at Liverpool and then was consistent with his performance for the Reds. Daily Mirror was also quoted saying "The Dutch striker has the look of a cult hero in the making". Once of the reason he got early love from fans was his post match courtesy gestures towards the fans. He used to go to every corner of the ground and thank the fans.
Also Read: 5 General Male Engineers who became successful cricketers
Kuyt assumed every possible responsibility at Liverpool in the attacking third. He never say die attitude and his work rate earned him the title of "Mr.Duracell" from the Liverpool manager Rafa Benitez.  Kuyt reached champions league final in 2007-08 season with Liverpool but didn't cross the line. He played a crucial part in the premier league title chase which took Liverpool very close to their elusive title but again they were not able to win the league.
Kuyt played for Liverpool for 6 years, earning the respect of fans and becoming a Liverpool cult hero as predicted by the daily mirror.
International Career
Kuyt debuted for Netherlands in 2004 against Liechtenstein and quickly established a permanent place for 2006 World cup qualifiers. He played an important part in not so successful 2006 world cup and 2008 Euro finals for Netherlands. Netherlands had a great campaign at 2010 world cup, where Kuyt assisted Sneijder in their world cup win over Brazil and Robben in win over Uruguay in semis. Kuyt, unfortunately again felt short of the major trophy as Netherlands lost to Spain in finals.
Kuyt had a long career and played 2014 world cup as well, where again being true to his nature, he worked tirelessly and scored ans assisted on regular basis for Netherlands. Netherlands lost in semis to a Argentina on penalty shootout and once again, the dream to win a major title remained unfulfilled.
Dirk Kuyt was a work horse which every team needed and deserved. He was true to his name of Mr.Duracell. He played in defense, midfield, forward position in a single match in 2014 world cup. He was the kind of player who could walk on glass if a manager asked him to. He will always be a dutch and a Liverpool hero.
The SportsRush wishes Dirk Kuyt a very happy birthday and a glorious life ahead.
---