"A note from Vladimir Putin"; Russian President Vladimir Putin congratulates Team Spirit on Dota 2 TI10 Victory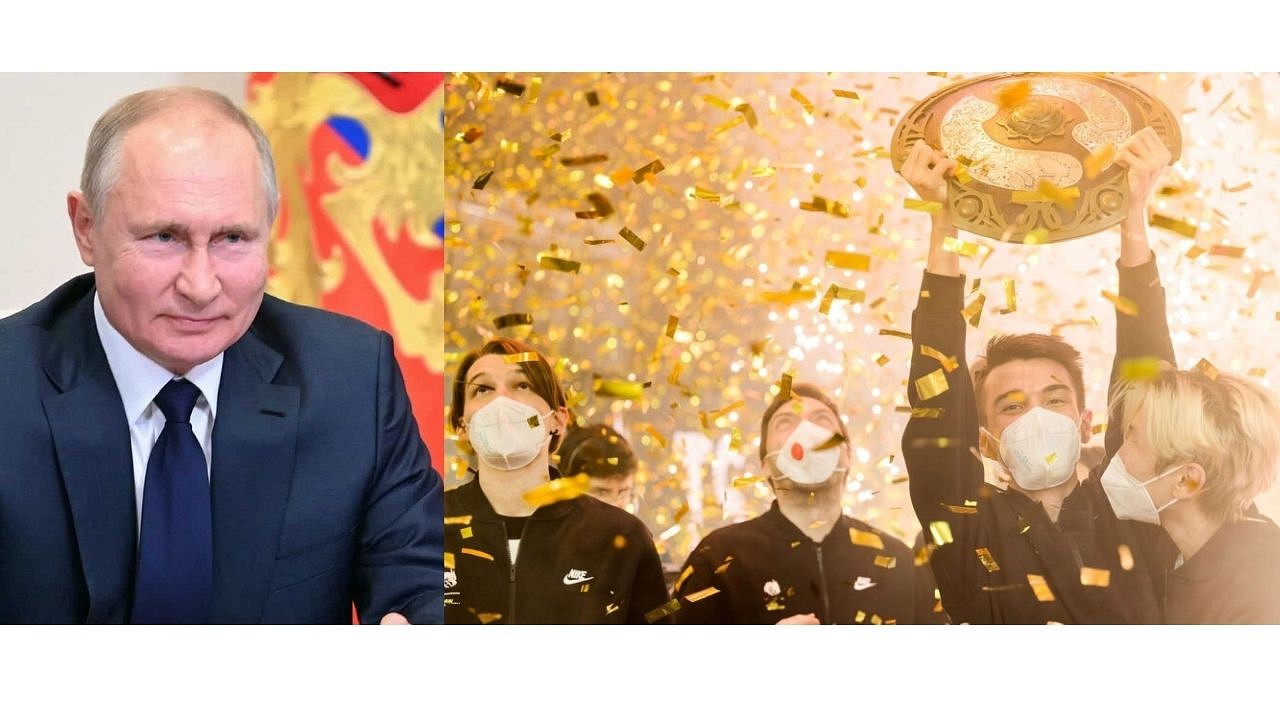 Vladimir Putin congratulated Team Spirit on their victory in Dota 2 The International 10 by sending a note. TSpirit banked the highest ever winnings in ESport history.
Vladimir Putin's prowess in the modern world as Russia's political representative is immense over decades. He has served for mother Russia for many years, before turning to a political career.
Team Spirit had a Cinderella run from the Lower Brackets. They defeated OG, Virtus Pro, Secret and finally PSG.LGD to lift the Aegis of Champions.
Collapse and TorontoTokyo pretty decimated everyone since day one of the Lower Brackets. So, by the time they reached Grand Finals, they had already set their eyes on the ultimate goal.
The Dota 2 The International tournament had a prize pool of $40 million.
The dream to become the best in the world is unreachable for many. Team Spirit Bois achieved the impossible on the first try.
A note from Vladimir Putin congratulating Team Spirit on their TI win. https://t.co/2eL1p1nAoy pic.twitter.com/yL7gOWGqt5

— Wykrhm Reddy (@wykrhm) October 18, 2021
They bagged a whopping $18.2 million after management and event cuts. Out of 16 teams, only 3 teams receive any semblance of a prize.
Vladimir Putin is pushing the nation's economy towards a modern era for a while now. The Russian Government recognises Esports as a sports discipline.
The note from President Putin read:
"To the members of Team Spirit club – the winners of The International-2021, the Dota-2 World Championship
Dear friends!
Congratulations on your well-deserved victory at The International-2021 – the Dota-2 World Championship. For the first time in history, the Russian club Team Spirit won this prestigious competition. Well done!
On the way to the finals, you demonstrated great leadership and solidarity. In the decisive battle, which was a true test of character and skills, you were able to concentrate. At the crucial moment, you seized the initiative from your rivals. In fact, proved that our eSportsmen always strive for the best and can conquer any heights.
I wish you more success and all the best.
Vladimir Putin"
PSG.LGD choked for the third time in the TI Grand Finals.
The TSpirit's roster consists of:
Illya "Yatoro" Mulyarchuk (Ukraine)
Alexander "TORONTOTOKYO" Khertek (Russia)
Magomed "Collapse" Khalilov (Russia)
Miroslaw "Mira" Kolpakov (Ukraine)
Yaroslav "Miposhka" Naidenov (Russia)
Airat "Silent" Gaziev (Russia)
As a result of the TI10 win, there could be increased involvement of the Russian government in Esports. With the addition of the Virtual series to the Tokyo 2020 winter Olympics, the possibilities are many.
To sum up, celebrations shall continue for a few more days at the Team Spirit camp. It is no small feat to achieve the title of "The Best in the World".
---