Euro 2016 Fantasy Guide: Fantasy tips for Matchday 1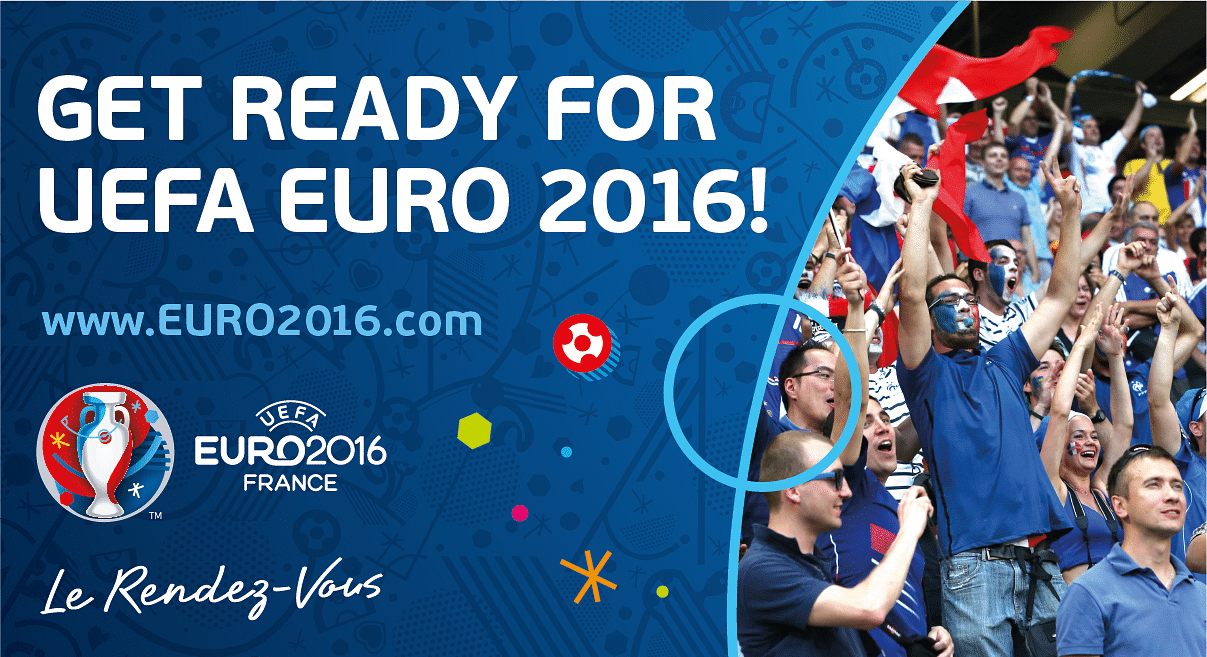 The gala event begins in a few hours time and the excitement is very much palpable as every football fan goes through his/her rituals before the start of a big world event. Jerseys have been bought, fixtures have been bookmarked, screenings have been planned and ultimatums have been served to families with regard to freezing of the remote rights during match hours.
But for the Fantasy managers there is something much more important that needs to be figured out before the start of a mega tournament and that is their initial team combination. Players have their pre tournament jitters but I don't think that even compares to the pre tournament jitters that a Fantasy manager goes through.
For an explanation of the rules of the game, read the following article:
http://sabkhelhai.com/euro-2016-fantasy-guide-importance-fantasy-football-rules-new-format/
Let's get to business now!
Setting up the team for Matchday 1
Goalkeeper
No matter how great your goalkeeper is you need to have a solid defence shielding him in order to let him provide you with a clean sheet. If the defence is shaky, do not go for that goalkeeper, despite the moolah surrounding him.
Now, another thing that needs to be taken into account when selecting a goalkeeper is the opposition he is going to be facing. So, do take into account the teams that the goalkeeper would be against. Do not opt for goalkeepers who'll be facing out and out attacking teams.
Out of Neuer, Buffon, De Gea , Lloris and Cech; Llrois seems to be the best option as France play Romania and Albania in their first two games and though their defence has been shaky during the qualifiers, I expect the hosts to play with far more responsibility in familiar territory
The next best option would be Neuer as he will be shielded by an experienced German defence. The only reason for me opting for Lloris ahead of Neuer is that Germany face Poland in the second Matchday and Lewandowski could end up being a huge threat.
I have to opt for Neuer though as I already have three French players in my side.
For the reserve goalkeeper, you can go in with any keeper who is worth 4m. Not worth your time.
Defenders
Again, you need to keep in mind that you need to select defenders who keep clean sheets and along with that also go up for corners or overlap their wingers to deliver crosses into the box so that you can get maximize your returns.
The first defender that I get in is Sergio Ramos. Spain have a relatively easy group and Ramos is a regular in the penalty box whenever his team receives a corner. You can expect him to chip in with a headed goal, especially when it matters the most.
The next defender that I get in is Ramos's partner in crime at Real Madrid, Pepe. For Real Madrid to have won the champions league this time around, these two beasts have raised their game to a whole new level and with Portugal having a fairly easy group, you can expect Pepe to lead his defence in keeping a clean sheet.
The third defender that I opt for is Jane Vertonghen. Along with Alderweireld, he was instrumental in keeping Tottneham in the title race for so long as the defensive pairing of these two just wouldn't let anyone pass. Now, Belgium are up against Italy who traditionally have always been short of goals and thus I wanted to go for one from these two and as Vertonghen comes at a lesser price, I opt for Vertonghen
The next defender that I opt for is Rami. The fiery central defender was pivotal in Sevilla's run towards another Europa League title. With Varane missing out on the Euros, Rami will be taking centre stage along with Kosciellny and as France are in a relatively easy group, I expect them to drill out at least two clean sheets.
For the fifth defender I had to look for a cheaper alternative and John Stones seemed to be the most promising one. With Cahill and Smalling not striking a flawless partnership, Stones could get a look in at some stage. And when it's England, you should always be on the look out for some major injury after the first game of the tournament. Who knows, Stones could benefit from that and so could we.
Midfielders
The first midfielder that I opt for is Mesut Ozil. His sensational form throughout the PL season has promoted me to opt for him. He'll be Germany's major playmaker this time round and with Germany's beautiful total football, you can always expect him to be amongst the goals/assists
Dele Alli is a wonderful buy, especially considering that he comes in for just 6.5m. His telepathic connection with Kane was central to Tottneham's title challenge last season and if he could replicate his PL performance at a big international tournament, he could be on his way to becoming England's golden boy for a long time.
Another PL hero, Dmitri Payet finds a place in my squad. I have picked him ahead of Pogba as he'll be used in a more advanced role and thus is a greater goal scoring threat. Also, he is 0.5m cheaper than Pogba and also could prove to be differentiating factor. Get him in, France have a very easy group.
Luka Modric is probably the most technically sound midfielder at this moment. And when he plays for Croatia, he becomes a whole new beast. Again, at a bargain of 7m he is an excellent choice, especially with Croatia facing Turkey, who don't boast of a very robust defence.
William Carvalho is the last midfielder that I pick into my squad. With 16 international caps, he is the second most experienced midfielder that Portugal have (after Mouthinho). I'll mostly use him as a floater, i.e. only if any of my top 4 midfielders fail to perform will he get a look in.
Strikers/Forwards
Antoine Griezmann is my first pick, one because France have an easy group and two, because of his exceptional form this season for Atletico Madrid.
Thomas Muller is my second 'forward' pick. He has this knack of constantly being at the right place at the right time(something that you call a strikers instinct) and with Germany not opting for an out and out striker, Muller would be primarily used in an advanced role, increasing his chances of getting on the scoresheet.
The last forward that I pick for is Jamie Vardy. Direct footballer, pacy footballer and technically very sound as well. Vardy has been a revelation this season and with Rooney all set to operate in midfield, Vardy looks to be all set to play upfront, alongside Kane.
I opt for Vardy over Kane because of budget issues.
I leave out Ronaldo because
These 15 players make our corpus for Matchday1, which comprises of 12 games. But you an always make substitutions into your playing 11 from these 15 players, depending on the performance of you players.
So, do not go on your reputation for choosing your first 11, go for the players who play early.
 Captain for this game: Antoine Greizmann
---