Euro 2016 Match Preview: Italy vs Sweden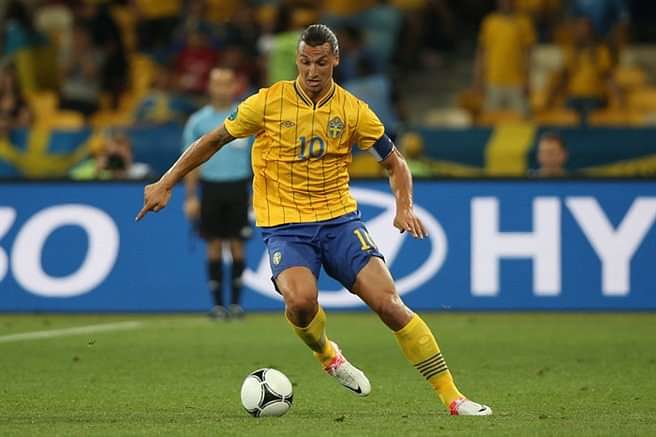 Venue: Stadium Municipal, Toulouse
Time: 6:30 IST
Italy would be vying for a place in the knockout stages with a victory over Sweden tonight. It should be a straight shootout between the Italian defence and Zlatan's trickery and presence upfront.
Italy have always been consistent in the mega World events, primarily because of their defence as they are always able to come up with a solid centre back pairing, one that understands each other well, combined with fast and strong full backs, who back some punch going forward and are defensively pretty solid as well.
Now, there is a reason behind this Italian success.
When you attack, you can sometimes do without brilliant chemistry between your attacking superstars, as one moment of brilliance can win you the game. But when you defend, you need to defend as a unit and you need to have that 'oiling' between your centre backs in order to prevent anything from passing in between.
That is what the Italian's have been able to achieve over the years. Their focus hasn't been on getting a great attacking outfit onto the pitch, their focus has been on putting up a brilliant back 4, who gel together and are ready to put their bodies on the line for the sake of preventing a goal. And in two month long tournaments, having a solid defence is way more important than a creative and sublime strikeforce.
Sweden on the other hand are overly dependent on their strike master, Zlatan Ibrahimovic. He has been leading his side for a long time but has never really been able to take them the distance. Can he find that 'moment of madness' to beat the stout Italian defence tonight?
The Italians however would take heart from the fact that Sweden had to really struggle in their last game against Nortern Ireland and could come home with only one underserved point. Sweden had no shots on target in the entire game and still somehow managed to end it on level terms.
But when it comes to big games, the big players step up and that is what the Swedish will be hoping Ibrahimovic will do.
Darmian could start on the bench for the Azzuri after picking up an undisclosed injury in the previous game.
Predicted Italy XI– Buffon, Barzagli, Bonucci, Chielleni, Candreva, Parolo, De Rossi, Giacherreni, De Scigilio, Pelle, Eder
Predcited Sweden XI– Isaksson, Lindelof, Johansson, Granqvist, Olsson, Larsson, Lewicki, Kallstrom, Forsberg, Berg, Ibrahimovic
Match Prediction
 Italy to win 1-0
---