Euro Fantasy Scout: Belgium vs Wales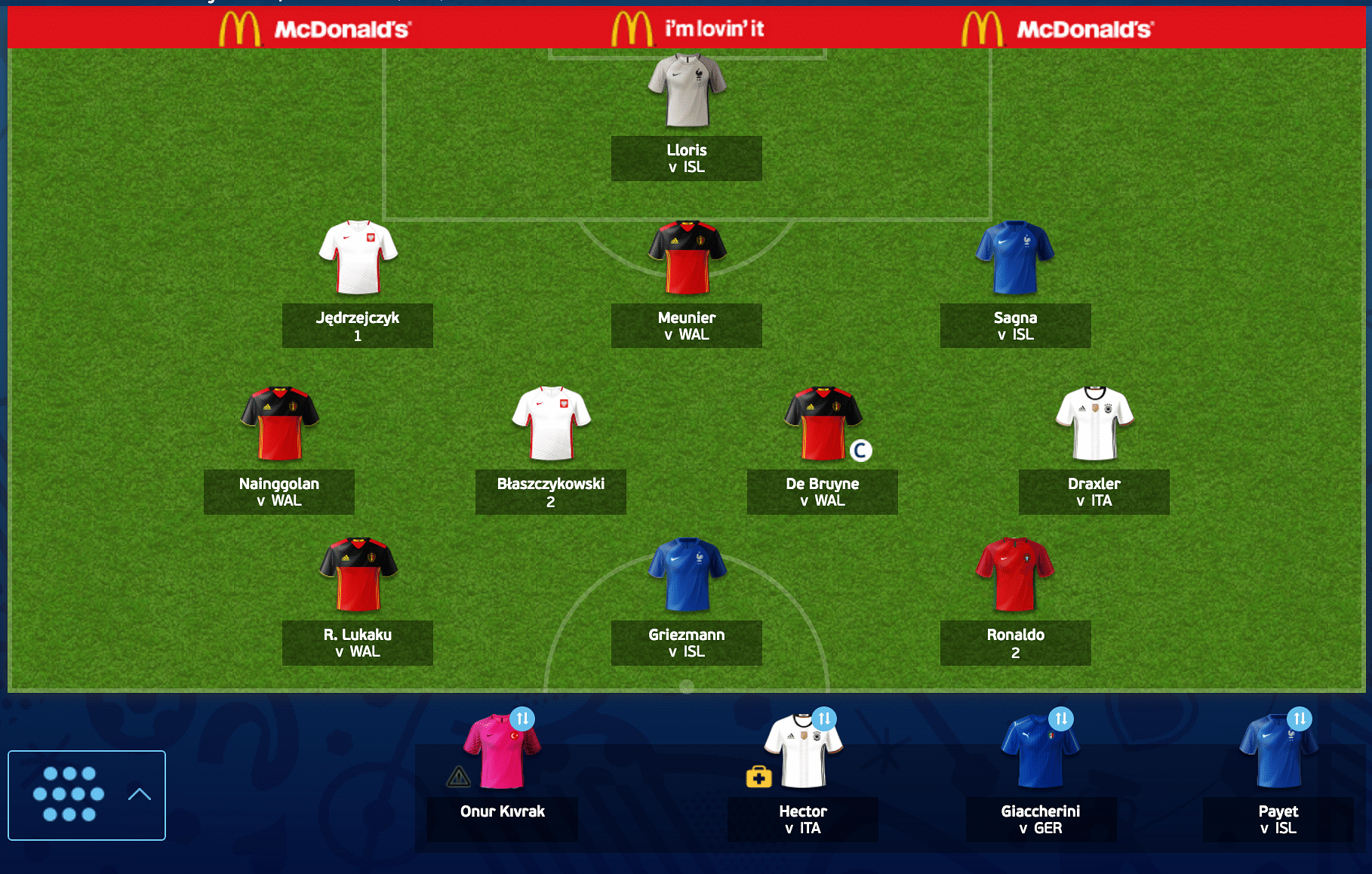 Euro Fantasy Scout: Belgium vs Wales
Portugal once again needed more than 90 minutes to progress further but in the end got the job done thanks to a penalty miss by Blaszczkowski during the shootout.
Ronaldo was unable to provide Portugal with some much needed impetus throughout the game, missing a host of outright chances. Renato Saches' goal was the highlight of the Portugal performance last night and they would be hoping that Ronaldo steps up in the semi finals as Portugal dearly need him to fire if they want to have any chance of lifting the title.
Also Read: Moneyball9 Fantasy tips for Trinbago Knight Riders vs Barbados Tridents
Poland would feel hard done by the result last night as they dominated most parts of the game but the stout Portuguese defence didn't give much away.
Wales take on Belgium tonight in what promises to be a proper end-to-end encounter. Expect a lot of goals today!
Let's get to business now!
Read on for the Fantasy tips!

Euro Fantasy Scout: Belgium vs Wales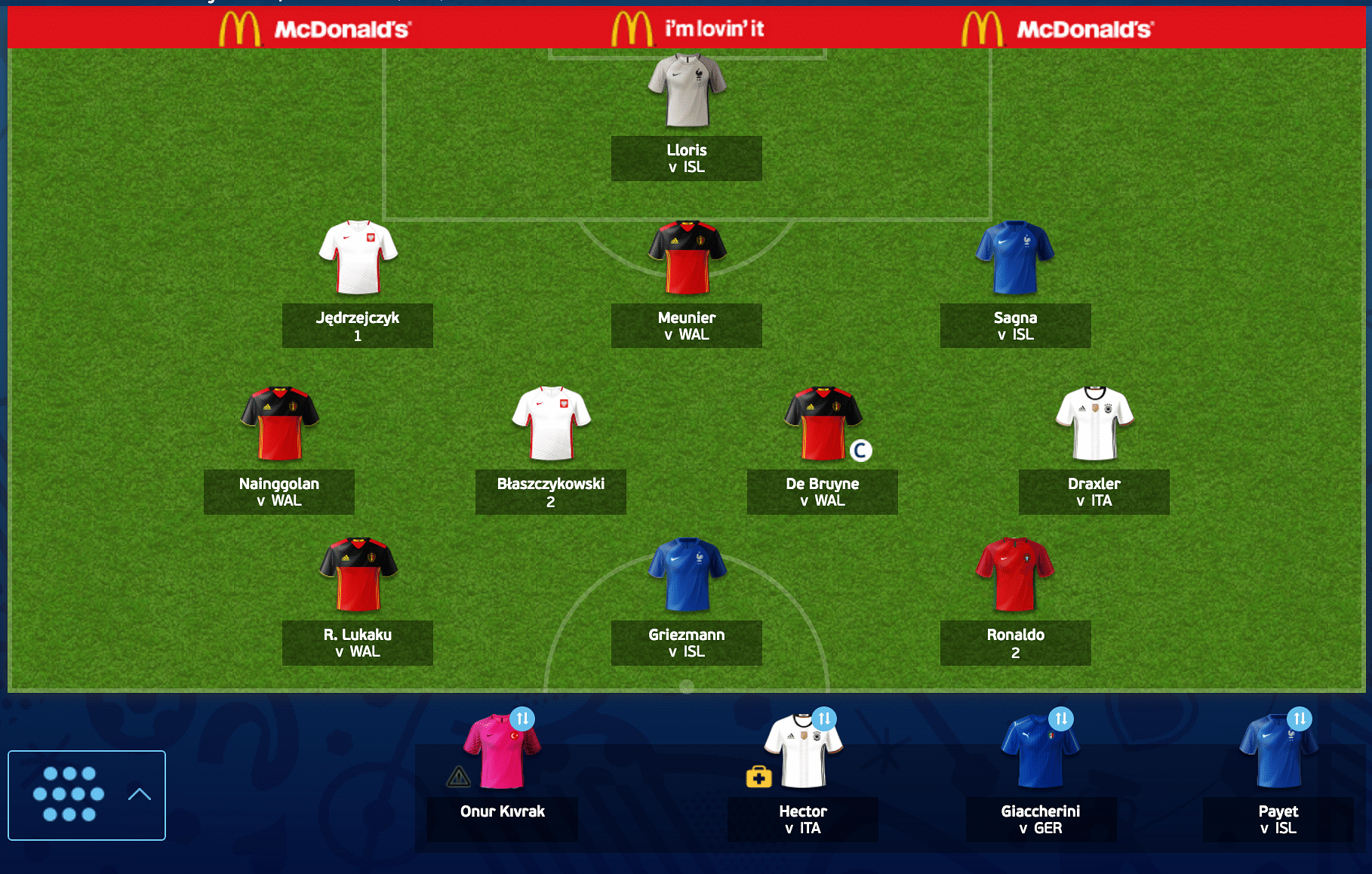 Now, I already have Meunier, Lukaku and De Bruyne in my starting XI for this game.
Lukaku and De Bruyne should surely be on the scoresheet tonight as the Welsh defence isn't that great and the way Belgium have been playing in this tournament, they shouldn't find it hard to pierce through Welsh defence.
The only substitution that I make for this game is bringing in Nainggolan for Payet, as Payet has his game day after tomorrow.
Nainggolan didn't feature in the first game but since then he has scored one and assisted one for his team. Combining with Hazard and De Bruyne, Nainggolan should bring the game alive for Belgium tonight.
Captain: Kevin De Bruyne
Cristiano Ronaldo had a terrible 120 minutes last night as he was unable to find the back of the net despite being in strong scoring positions multiple times throughout the night.
I opt for De Bruyne over Lukaku as my captain as De Bruyne will get 5 points if he scores a goal, as opposed to the 4 that Lukaku will get if he scores a goal. 
7 Impact Players for today: Kevin De Bruyne, Eden Hazard, Romelo Lukaku, Nainggolan, Gareth Bale, Aaron Ramsey, Ashley Williams
Happy team picking!
---
Share this article