Charles Leclerc sends Christmas gift to 'biggest fan' Max Verstappen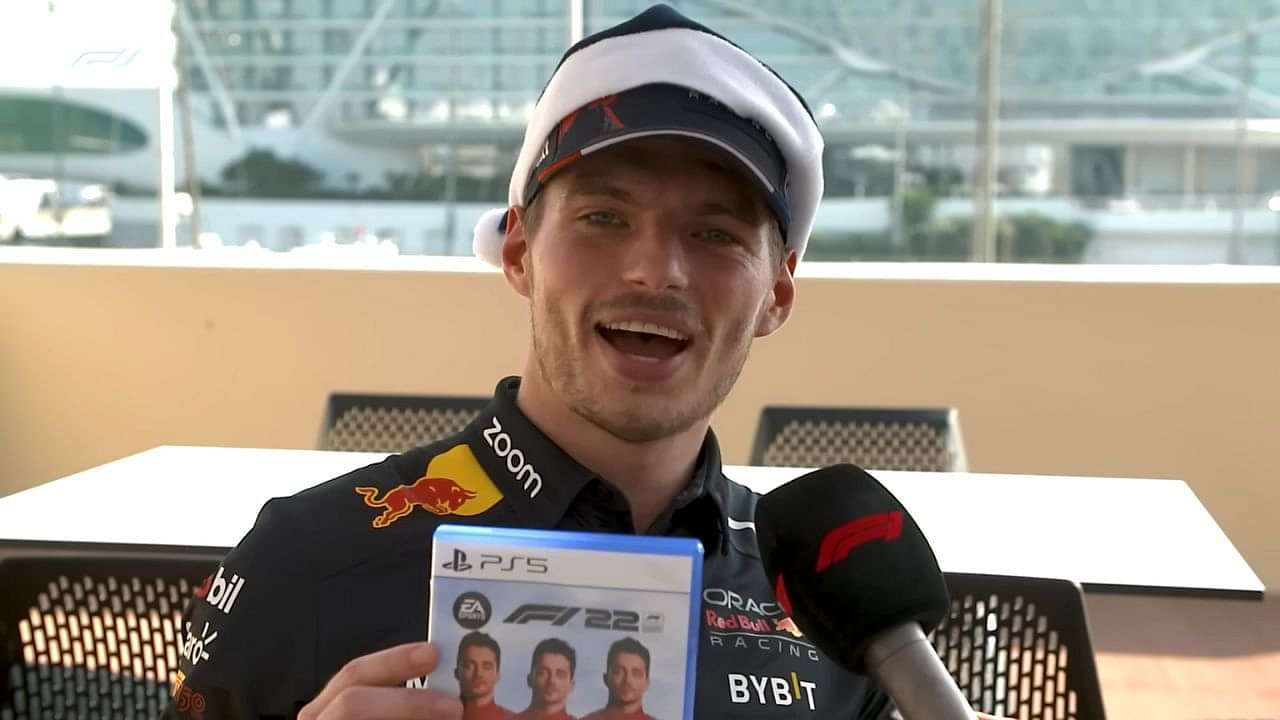 When the 2022 F1 season started, all eyes were on Charles Leclerc and Max Verstappen. The two of them were arguably in the best cars and produced some intense battles in the opening few races. A lot of F1 fans felt that Leclerc and Verstappen would fight for the Title the same way Verstappen and Hamilton did in 2021.
Unfortunately for the Monegasque driver, Ferrari's performance let him down as the season progressed. Reliability concerns and strategy errors cost him a lot of points, whereas the RB18 was helping Verstappen coast toward victories. If Ferrari's pace hadn't disappointed, Leclerc could have been in his first Championship fight ever.
Loading embed tweet https://twitter.com/F1/status/1505568502639472641?ref_src=twsrc%5Etfw
Verstappen ended up winning 15 races in 2022, and created a record of winning the most number of Grand Prixs in a calendar year, on his way to securing his second consecutive World Championship. Leclerc had to settle for P2 in the Drivers' Championship, which was disappointing for a driver who entered the season with huge expectations.
Also read: When Lewis Hamilton leaked McLaren's private telemetry data out of frustration during the 2012 Belgian Grand Prix
Charles Leclerc and Max Verstappen exchange secret Santa gifts
When the season started, the troubled past between Verstappen and Leclerc was brought into the spotlight. The two of them were involved in 'incidents' during their junior career. However, after the first few outings in 2022, both drivers insisted that their relationship wasn't turbulent anymore. In fact, they were seen speaking to each other quite a few times off the track.
After the 2022 season came to a close, all the drivers took part in a secret Santa organized by F1. When Verstappen opened his gift, he saw that there was a copy of the F1-22 game inside. It didn't take the Dutch driver much time to correctly guess who the 'secret Santa' actually was.
Loading embed tweet https://twitter.com/F1/status/1604856328865738753?ref_src=twsrc%5Etfw
"I definitely know from who it is," the 25-year-old said. "It's a nice one Charles, you did well."
Inside the note that came along with the video game, Leclerc wrote, 'One edition, for my biggest fan!'
Also read: "It deserves a special place emotionally": Max Verstappen winning 2022 Title ranked 3rd by Helmut Marko in all-time Championship wins
Leclerc expects Lewis Hamilton and Mercedes to join him and Verstappen in 2023 Title fight
The 2023 season starts in March of 2023, but teams and drivers are already looking forward to it. This year was underwhelming for Mercedes, who had dominated the sport for the previous eight years. They won just one race and finished behind Ferrari and Red Bull in 2022.
Leclerc expects them to bounce back next season, and is sure that they will enter the Title fight once again. However, the 24-year-old does not think that any other team will make a Title push in the following campaign.
"I haven't seen signs yet maybe to believe that another team will join the top three, but Mercedes will definitely be there next year with a very strong car," he stated at the FIA Prize giving gala.
---