Ferrari Informs Carlos Sainz They Are In a Safe Space for 2023; He Is Trying To Hope It's 'Not a Lie'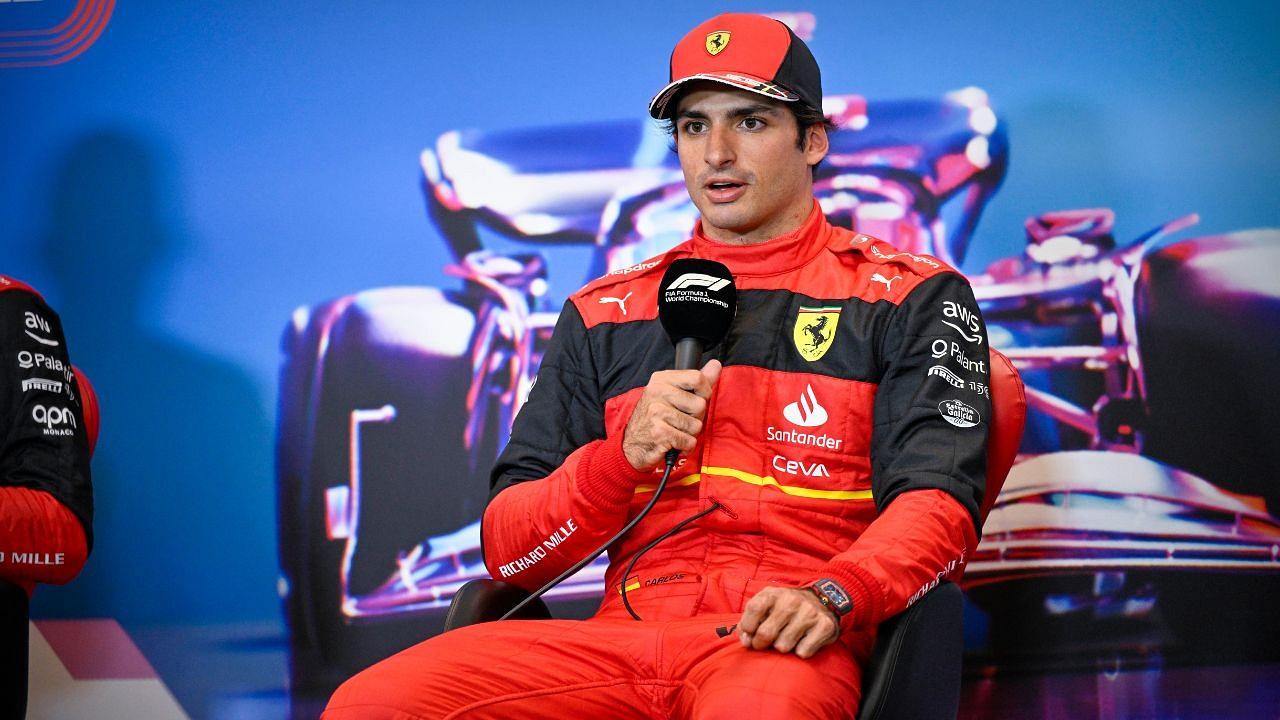 Ferrari's 2023 campaign started with a performance that clearly didn't serve their expectations. Carlos Sainz finished behind the podium places after being outclassed by his compatriot Fernando Alonso in Aston Martin.
On the other hand, Charles Leclerc had to retire after losing power. It has recently emerged that Ferrari has exhausted both of his permitted electronics control units over the entirety of the season and will be allocating him a third unit for the Saudi Arabian GP. In exchange, he must serve a 10-place grid penalty on Sunday.
Considering Ferrari's misfortunes over the fortnight, the Tifosi would be worried about their team's dipping prospects this season. However, Carlos Sainz has given an unconvincing assurance, where even he hopes it comes out to be true.
Also read: Alain Prost's Sole Condition Once Forced Frank Williams To Refuse Free Services of 3xWorld Champion
Ferrari claims to be in a safe space, claimed Carlos Sainz
The Spanish race driver appeared for the Saudi Arabian Grand Prix's press conference on Thursday and discussed where Ferrari is heading following the first race of 2023. Sainz disclosed Ferrari is giving him repeated assurances for the rest of the season.
"I think they've given enough reassurances to say we are in a safe place right now. Time will tell, but I'm confident they aren't lying to us and they are putting together a safe event. I think it's a great circuit for F1 and the [Saudi] fan base keeps growing," said Sainz.
The 28-year-old race driver is currently ahead of his teammate in the drivers' standings after completing the season's first round. But he would be hoping for better results for his team as they ideally should be striking for the championship, and under the current setup, it's unlikely they can topple Red Bull.
Ferrari under vacuum threat
With the change of leadership, Fred Vasseur has to deal with the changing dynamics of the team. If relying on reports, Ferrari is going through personnel crises for multiple reasons.
The first reason is Vasseur wants to bring in some changes to a few of the key positions in the team. On the other hand, a few engineers are withdrawing their services. David Sanchez, head of the vehicle concept, has reportedly resigned from Ferrari and is linked with a rival team.
Thus, with such a prominent departure, chaos has ensued over Ferrari's aero development over the season. Yet, Ferrari has ensured Sainz that the team is in a safe space.
Also read: After Lewis Hamilton, F1 CEO Receives Letter From Saudi Arabian Mass-Execution Victim Ahead of Jeddah Race
---