"Is it April 1 yet?": Fernando Alonso Mocked by Schumacher for Bold Claims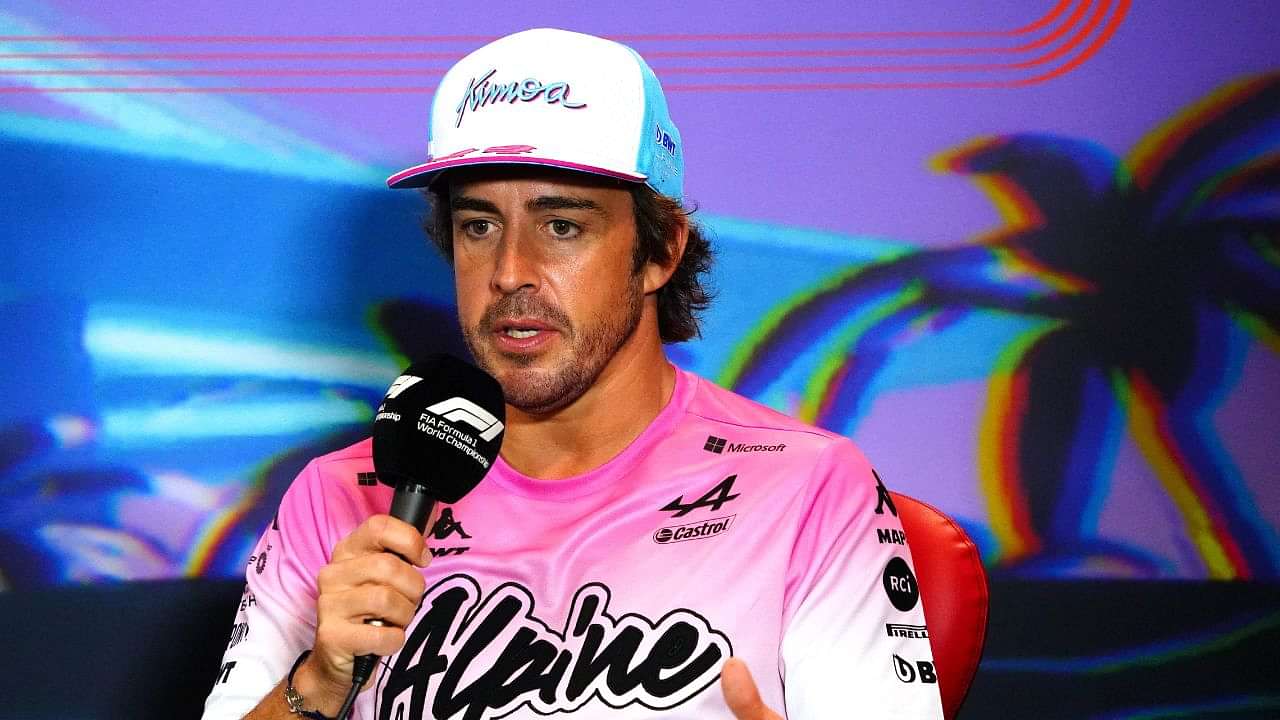 Aston Martin may have found the perfect replacement for recently retired four-time Drivers' Champion Sebastian Vettel. Two-time world champion Fernando Alonso is all set to race for them this season. Despite not having raced for his new team yet, the Spaniard seems to have made some bold predictions.
In an official interview conducted by his new team, Alonso claimed that his new teammate Lance Stroll has the potential to be a world champion. The 41-year-old reasoned that he had known Stroll for 11 years and was confident that the Canadian had the talent to fight with the best.
These remarks do not seem to have gone down too well with former driver Ralf Schumacher. The former German race driver, who has often been very critical of Stroll, trolled Alonso for making such premature comments about his new teammate.
Also Read: When Is F1 Pre-Season Testing? Dates, Schedule and How to Watch
'F1 cars can fly…': Schumacher mocks Fernando Alonso
Taking to Instagram, Ralf Schumacher reacted to Fernando Alonso's recent remarks by putting up a snip of the interview given by the Spaniard and wrote a caption in German, "Done! And Formula 1 cars can fly. Or is it April 1st yet?"
Loading embed instagram https://www.instagram.com/p/CokzdTNNIDh/?utm_source=ig_embed&utm_campaign=loading
This is not the first time that Schumacher has been critical of Stroll, as the German also slammed the Canadian for his dismal performance in March last year. On that occasion, Nico Hulkenberg, who had not raced for more than a year, out-qualified Stroll at the Bahrain Grand Prix.
"Stroll should ask himself about whether he should find a different hobby, it was really embarrassing," Schumacher said via German broadcaster Sport1. "It's an understatement to say that he was beaten by a team-mate. I believe that when someone who has not driven for a year and a half comes in and is three-tenths faster than you straight away, you should think very carefully about whether you are doing everything right," he added.
Alonso heaps of praise on Lance Stroll
Despite Ralf Schumacher's scepticism of Lance Stroll's abilities, Fernando Alonso is confident that his new Aston Martin F1 teammate has the talent to race with the best. "In Lance, the team has a driver who is super young, super talented and can be a World Champion," said the Spaniard when asked how he would feel if the team began to feel after he stopped racing.
Alonso added that it would be 'special' for him to see Stroll achieve that, whether as his teammate or sometime after he retires from the sport. The 41-year-old also made it clear that he would be proud of his contribution to the team's project even if they were to win without him racing for them.
When asked about his preparations for the upcoming season, Alonso replied that he seems in better shape than in previous years. However, he was wary that getting settled into his new team would take him some time.
Also Read: How Many F1 Championships Have Teams Won?
---