Lewis Hamilton Believed To Take Michael Schumacher And Ayrton Senna's Daring Paths Amidst His Crossroads With Mercedes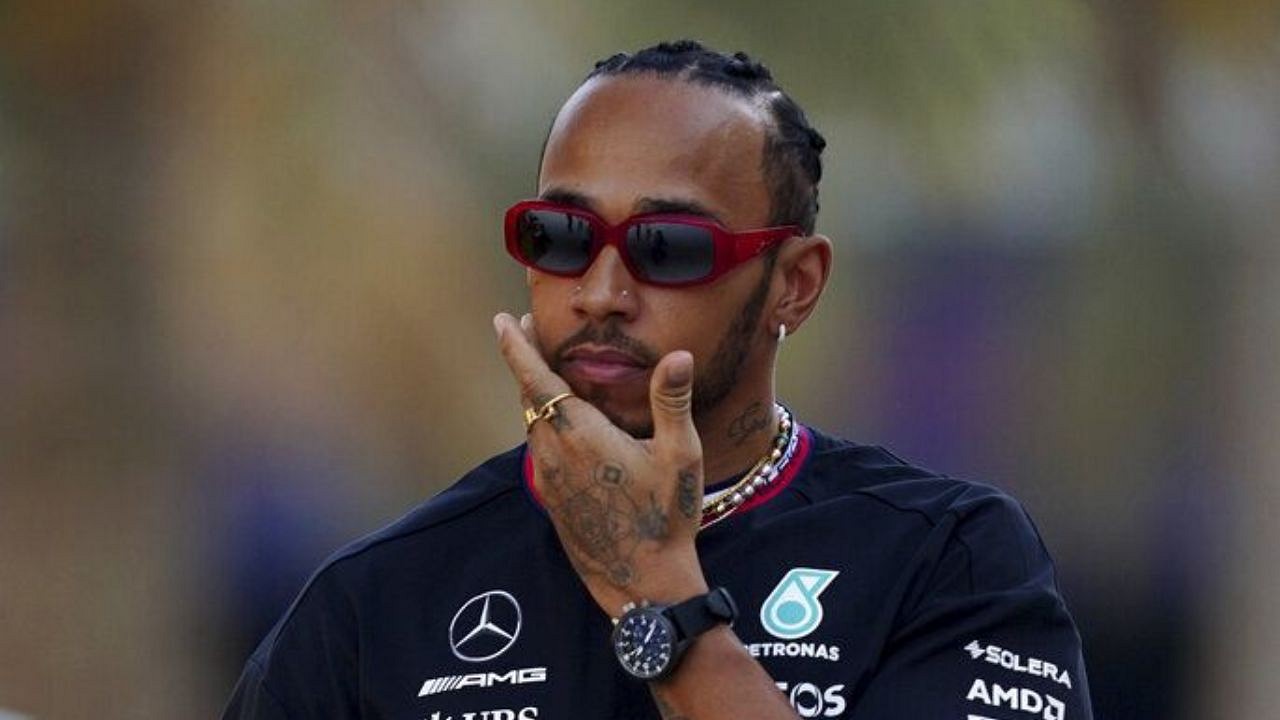 After 11 long years, Lewis Hamilton is believed to be on the move away from Mercedes. According to F1 pundit Martin Brundle, the seven-time world champion might follow the daring path Michael Schumacher, and Ayrton Senna followed in their career. Brundle believes Hamilton might just be taking their way to succeed in the future amidst weak Silver Arrows show.
Speaking to the Sky Sports F1 podcast, the presenter said Senna left McLaren to go to Williams. Schumacher left his team to arrive at Ferrari. Hence, it will not be a surprise if the Briton, whose contract ends in 2023, wants to switch to Ferrari in the upcoming season.
📰: Martin Brundle suggests Hamilton could leave Mercedes & seek new challenges, citing past champions. Hamilton won 6 titles & 82 races with Mercedes, but they struggled in 2022 & Bahrain. Ferrari could be an option. Hamilton's contract ends in 2023.#F1 #SaudiArabianGP pic.twitter.com/IJ7hUtZ9cT

— F1 Naija 🇳🇬 (@f1_naija) March 15, 2023
The Sky Sports personality added that great drivers are not scared of going somewhere. Getting new people around and galvanizing and making something happen will not be a hard task for someone of Hamilton's stature, believes the Briton.
The former racing driver further asserted that there must be a part of the Silver Arrows star who would love to switch to the Prancing Horse and do a Schumacher. Even if it's not for the title, why not go there and have some fun, believes the 63-year-old?
Ferrari talk resurfaced after Bahrain GP
Despite huge expectations regarding the W14, Mercedes failed to change the reality in Bahrain. The new Mercedes challenger proved to be the fourth fastest car in 2023, which is hard for Hamilton to digest.
RUMOUR: Lewis Hamilton could leave Mercedes to join Ferrari if the Silver Arrows are not competitive this season, says Sky Sports host Simon Lazenby.

"In the past, Lewis has been quoted as saying he would like to drive for Ferrari. If Ferrari moves comfortably ahead of Mercedes… https://t.co/wzX9NzGWEK

— Fastest Pitstop (@FastestPitStop) March 10, 2023
For someone willing to take a shot at the championship, a fast and reliable car matters a lot. While Red Bull is out of contention for Max Verstappen, Ferrari remains an option for the 38-year-old. Brundle believes a move away from Brackley is very much possible if the German team fails to develop a better car anytime soon.
Also Read: Ferrari Informs Carlos Sainz They Are In a Safe Space for 2023; He Is Trying To Hope It's 'Not a Lie'
Will Ferrari be ready to take Hamilton in?
As of now, the Maranello-based team looks good with Charles Leclerc and Carlos Sainz in their wing. The driving pair has been together since 2021, and there are no talks about any of them leaving the team.
Interestingly, both Leclerc and Sainz have contracts with the Prancing Horse till the 2024 F1 season. While there are talks regarding the Monegasque extending his stay on the team, nothing has been finalized as yet.
As things stand, it'll be interesting to see if the Briton extends his contract with Mercedes. Or he jumps ship to Ferrari, calling it an end to one of its drivers.
Also Read: 'Huge' Lewis Hamilton Leaves 23-Year-Old Netflix Model Wide-Eyed With Drool-Worthy Looks
---
Share this article