Max Verstappen Given a Big "F*ck Yourself" By Red Bull F1 Fan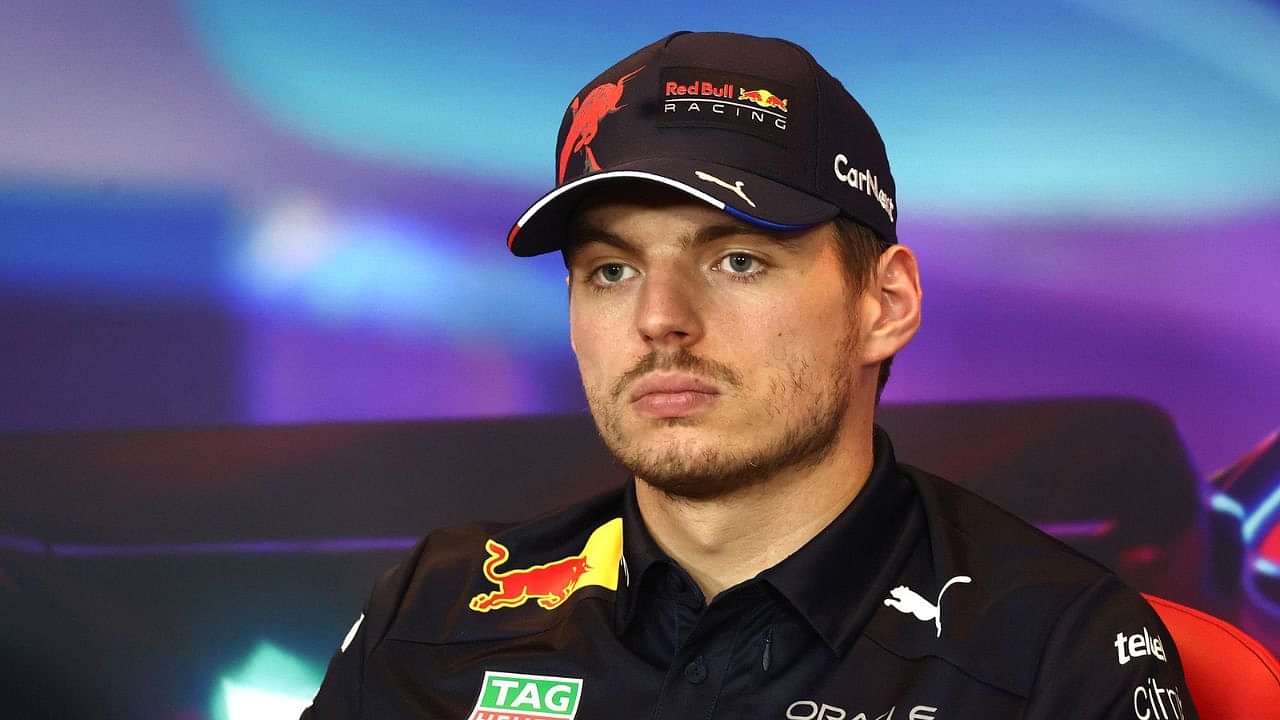 If Max Verstappen was considered the villain of F1 before, the events of the infamous Brazilian GP didn't help his image. Now painted as the antagonist against Sergio Perez, the Red Bull champion has recently been under fire once again.
Jary Franco is a Mexican musician breaking the charts with his latest single 'De 0 a 100 Checo Perez'- a song displaying his loyalty to the Red Bull driver. Clearly a Perez fan, the artist has a resounding message for Verstappen.
Max Verstappen faces fire over Sergio Perez partnership
Franco remains a Red Bull fan despite his resentment for the leading man- waving the flag only to support Checo. In conversation with Marca, he shared his unfiltered thoughts on Max Verstappen. "This guy [Verstappen] doesn't know what camaraderie is."
Explaining that the incidents of the Brazilian GP showed the world Verstappen's true colors, he added, "I am one of those who after everything that happened came out with my heart and I no longer support [Verstappen]."
Further, if Franco ever were to encounter the Red Bull champion, he won't mince his words. "I'd say go f*** yourself to Verstappen! I would tell him to keep it simple [stay grounded] because it must be very easy to lose your head at those levels of popularity, success, and money."
Also Read: Helmut Marko Reveals Red Bull Won't Sell AlphaTauri Despite It Failing to Meet Objectives and Being in Losses
Verstappen's brazen behavior in Brazil came as a surprise to all, including his fans. It would be tough to support the blatant disregard of loyalty to the man who assisted him to the top.
Perez called to defeat Verstappen
The number 1 Perez fan makes one demand of his favorite: "put all the attitude into it to take first place and to wipe the floor with Verstappen." A rather aggressive call to action, however, with the Red Bull car designed to cater to the needs of both drivers, is it possible?
Loading embed instagram https://www.instagram.com/p/CpYA-_rKlyT/?utm_source=ig_embed&utm_campaign=loading
Helmut Marko believes so. Perez's relentless attitude against a force like Verstappen has impressed Red Bull. "The goal is that we want to win first and second place in the World Championship. We don't stipulate that that's Max."
With Red Bull promising an equal shot at taking the crown, the ball is in Perez's court. However, how much is guaranteed to the Mexican when the past has shown him otherwise?
---