Max Verstappen Going Unpunished in Singapore Sets a Bad $5,336 Precedent for Teams as Stewards' Gave 'Reckless' Verdict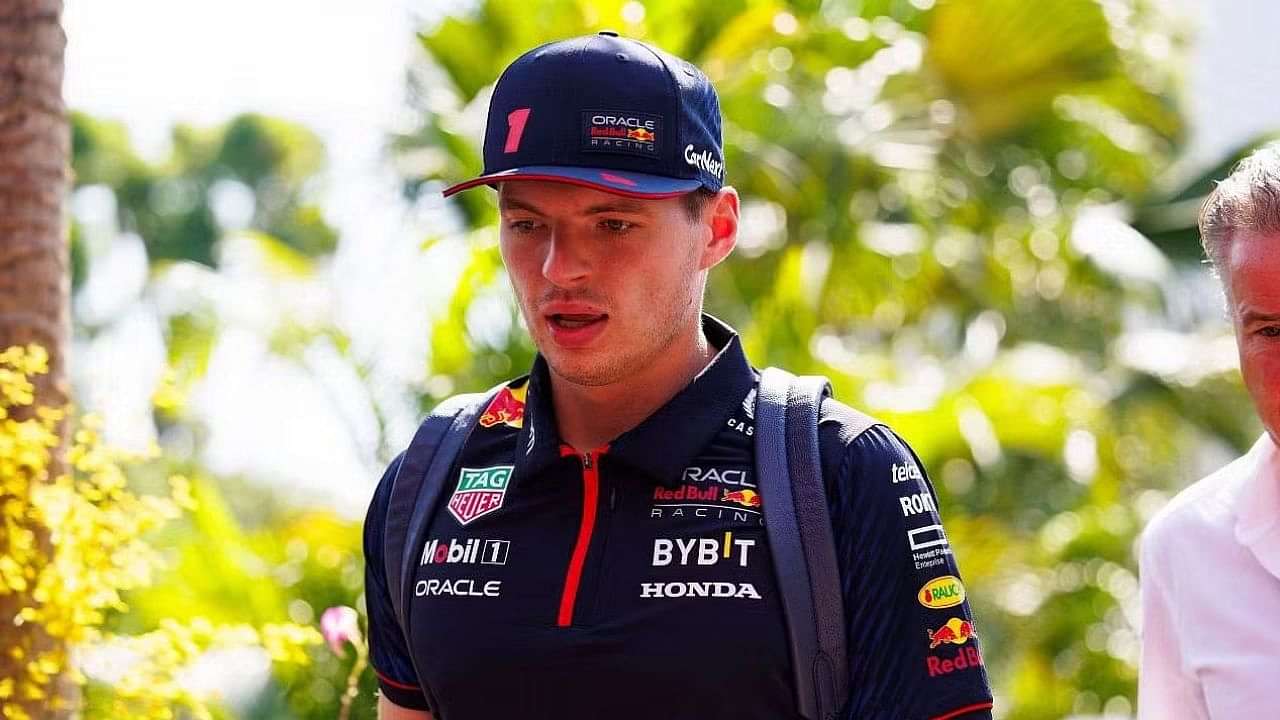 Max Verstappen had a disappointing Singapore GP, made worse by the fact that he ended up impeding various drivers on three different occasions during Qualifying. The way Verstappen impeded Tsunoda has often seen the FIA dish out punishment to other drivers for similar maneuvers. However, the Dutchman went unpunished and only had to dish out a fine of $5,336. This has led to Scott Mitchell Malm of The Race to believe that this incident sets an extremely bad precedent for other teams.
Verstappen's incident with Tsunoda took place during the second part of qualifying when the Japanese driver was on a hot lap. He caught up with the Red Bull between Turn 3 and 4 and found Verstappen on the racing line, causing him to abort his lap. Following both of their exit from Q2, the matter was taken up by the stewards for further investigation.
Loading embed tweet https://twitter.com/Nick02662742/status/1703092058011980047?ref_src=twsrc%5Etfw
However, the final decision taken by the FIA turned out to be controversial as they did not hand out any grid penalties to Verstappen. They let him go with a monetary fine of $5,336. As per the FIA, the team's communication with Verstappen was not clear. As a result, the Red Bull driver didn't know where Tsunoda was, and impended him accidently.
Max Verstappen getting away with his offence sets a bad example
Scott Mitchell Malm spoke about the incident on The Race F1 podcast when he was asked by a fan why Verstappen was let off the hook without any punishment. The F1 journalist pointed out that the stewards at the Singapore GP not only let Verstappen go but also Logan Sergeant, when he impeded Lance Stroll. Apparently, both drivers were victims of miscommunication with their respective teams.
As per these stewards, poor communication from the team was a good enough excuse for them which is completely contrary to their previous decisions regarding the same. We saw the likes of Charles Leclerc and Esteban Ocon get penalized for strikingly similar mistakes earlier this season.
Loading embed tweet https://twitter.com/Aldas001/status/1703097761556509032?ref_src=twsrc%5Etfw
Malm also pointed out another issue with the FIA decision and said, "The reason this matters more is that this theoretically sets a precedent. Which means that if a team wants to willingly impede and screw over another driver as you were saying earlier, it can spend that penalty. It can choose not to radio it's driver. And tell him there's someone coming, impede that driver. And take a $5,336 fine and a reprimand."
Charles Leclerc fans lash out at the FIA
Malm also mentioned a similar incident that occurred in Monaco where Charles Leclerc had been punished with a three place grid drop for impeding Lando Norris. In that case also, Leclerc did not receive any communication from his team, but still had to serve a grid penalty.
Loading embed tweet https://twitter.com/Megheee_/status/1703109611572650395?ref_src=twsrc%5Etfw
Different decisions about similar offenses have led to a lot of questions about the consistency from the FIA. This has obviously not sat well with Leclerc fans who have lashed out at the stewards for being so inconsistent about their decisions.
---