Mercedes Could Collate With Aston Martin's Fernando Alonso To Beat Max Verstappen Sounds Farcical to Red Bull Chief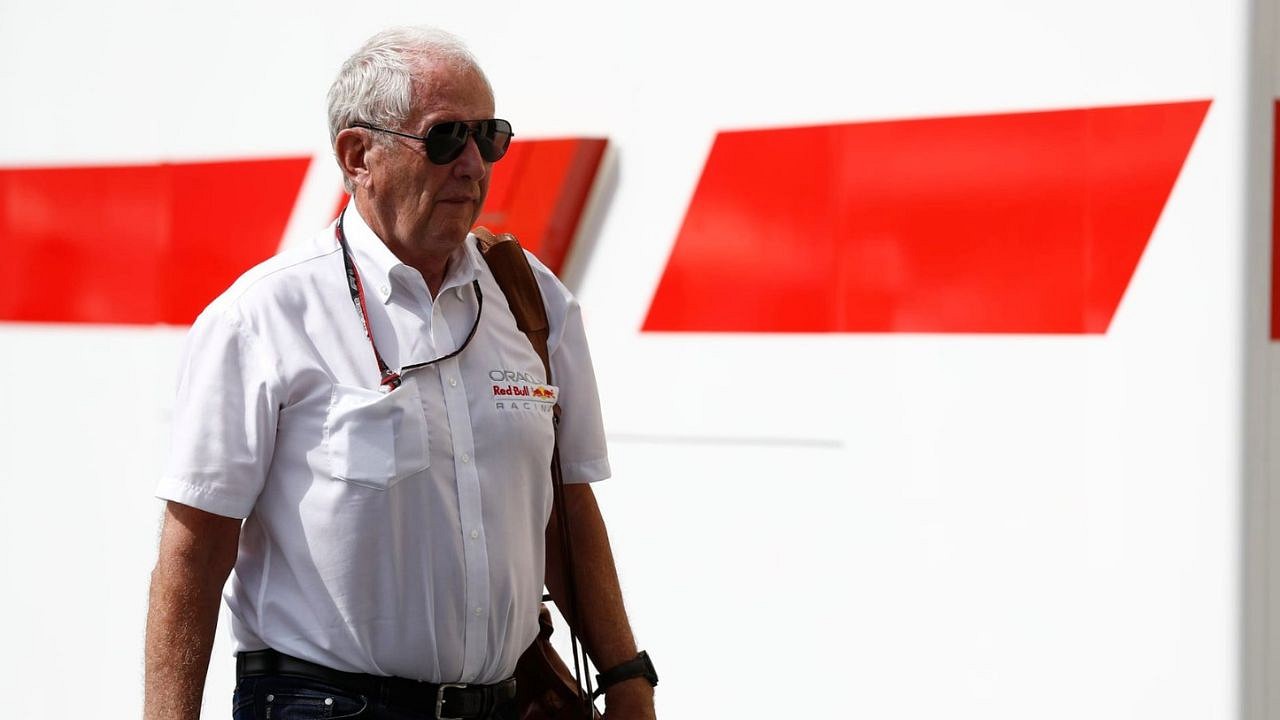 Red Bull F1 advisor Helmut Marko has laughed off recent reports claiming that Mercedes is considering helping Aston Martin after their poor start to the season.
After Mercedes' Lewis Hamilton and George Russell finished fifth and seventh, respectively, at the season opener in Bahrain, reports emerged that the Silver Arrows might prioritize Aston Martin over themselves in the title challenge against Red Bull Racing.
However, Marko believes that these reports make 'no sense.' The 79-year-old sees no reason Mercedes would help a competitor instead of attempting to improve their car.
Helmut Marko explains why Silver Arrows won't help Aston Martin
In a conversation with Sports1 (as quoted by crash.net), Helmut Marko explained why he believes these reports are bizarre. "Why should Mercedes make a competitor stronger? That makes no sense," he explained.
Marko defended his stance by stating that while Mercedes and Aston Martin (which uses Silver Arrows' engines) have a degree of cooperation in F1, the two companies are, at the end of the day, competitors in the passenger car sector.
 

View this post on Instagram

 
The 79-year-old concluded his remarks by stating that Mercedes will do everything it can to improve its own season and that they do not have any time to help Aston Martin.
AlphaTauri team principal Franz Tost echoed Marko's comments as he added, "The rumors are nonsense." Tost stated that F1's rules clearly state that it is 'forbidden' to help another rival.
Also Read: Aston Martin Boss Fires Two-Weeks Ultimatum After Fernando Alonso Raised Their Hype for 2023 Season
Mercedes and Aston Martin have contrasting starts to F1 2023 season
The start to the F1 2023 season could not get any worse for Mercedes as they not only find themselves behind rivals Red Bull and Ferrari but also behind one of their customer teams: Aston Martin.
After finishing fifth in the season opener in Bahrain, star Mercedes driver Lewis Hamilton admitted that his side was falling backward and that they were now the fourth-fastest team as compared to third last season.
On the other contrary, Aston Martin seems to have made a dream start to the F1 2023 season.  Two-time F1 world champion Fernando Alonso clinched a third-place finish on his debut for the team.
Additionally, Lance Stroll also secured a fantastic sixth-place finish in the other Aston Martin despite battling through immense pain he suffered from a bike accident just before the Bahrain Grand Prix.
Hence, while Mercedes will have a task on their hands after a dismal performance in Bahrain, Aston Martin will hope to carry forward their momentum to the next race weekend in Saudi Arabia, which takes place from March 17 to 19.
Also Read: Helmut Marko Explains Reason Why Charles Leclerc Failed to Threaten Max Verstappen Despite 'Powerful Ferrari Engine'
---
Share this article