Red Bull Boss Christian Horner Unravels Key To Dominate After Impressive 2023 F1 Season Opening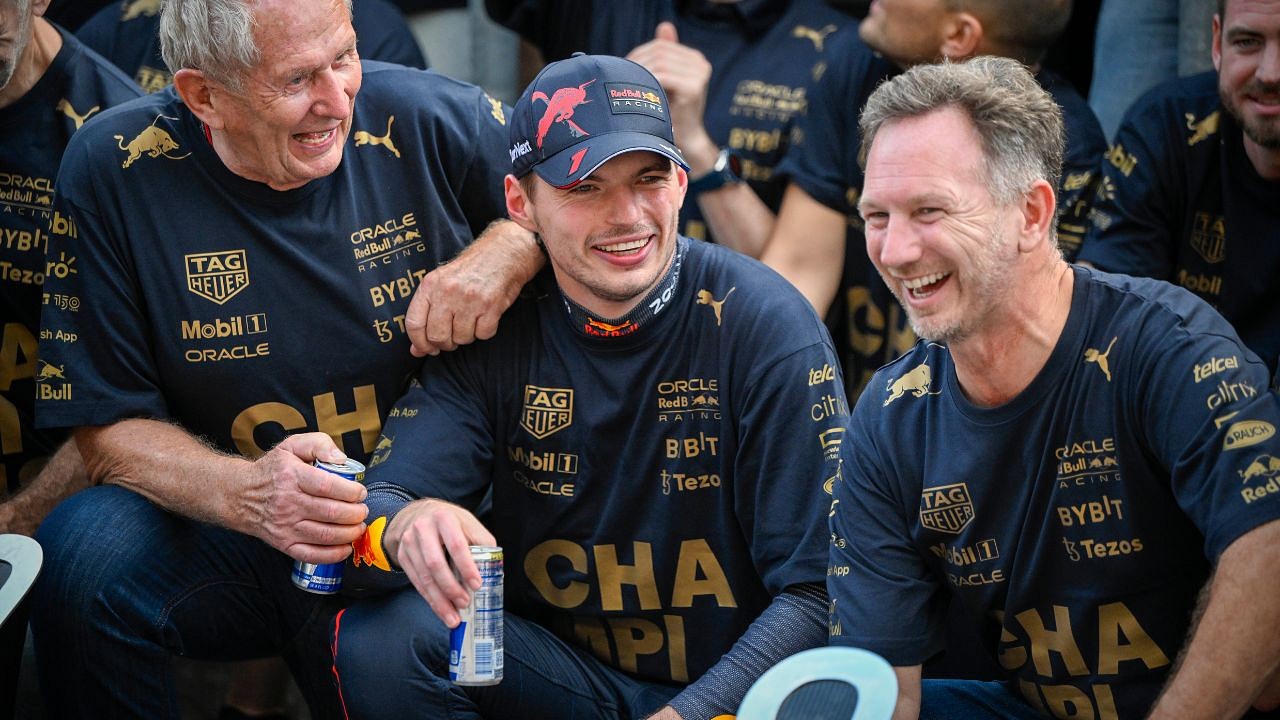 After taking the 1-2 in Bahrain, Red Bull looks stronger than ever in 2023. The Austrian team that won 17 out of 22 races last season began its journey similarly in Bahrain International Circuit. With domination in mind this time as well, team principal Christian Horner revealed the key to their success.
As per Planet F1, Horner said efficiency is the key to success for any team in Formula 1, notably Red Bull. After being hit with the budget cap breach penalty last year, the Milton-Keynes-based team had no option but to be efficient.
📻 "That's exactly the start we wanted and needed. Perfect 1-2." 🏆🏆 pic.twitter.com/xFpln06DM0

— Oracle Red Bull Racing (@redbullracing) March 5, 2023
The Austrian executive further emphasized the fact that the team did relatively well after being handicapped by the punishment. The FIA penalty reduced ten percent of the team's aerodynamic testing time.
Despite the reduction in time, the RB-19s were significantly faster and more agile than its rivals, SF-23s, W-14s, or the new AMR23s. This hegemony shows Adrian Newey and his team's level of advancement and development over the season break.
Despite the success, the boss wants feet on the ground
After the enormous performance in Bahrain International Circuit in the opening race of the season, the adrenaline rush is high in Red Bull. Coming from back-to-back championships for Max Verstappen and the first-ever title after 2013, the team is flying high.
Still on a high 🏆🏆 Enjoy your weekend! pic.twitter.com/Rwe3JaFgSC

— Oracle Red Bull Racing (@redbullracing) March 11, 2023
However, Horner has asked the team to keep their feet on the ground and not to get carried away. Calling them "heroes" after the perfect opening weekend, the boss wants the team to keep calm, maintain composure and prepare for the next races.
Also Read: Max Verstappen's Coach on Why He Takes Dutchman Away From Media After Poor Results
Christian Horner thanked FIA punishment
The Red Bull boss believes the FIA punishment has been a blessing in disguise for them. Calling it draconian at first, when the sanction was imposed, the man in charge later changed his statement to the positive side.
The 49-year-old boss shared that the sanction has helped the team gain motivation and push for more. Admittedly, the Austrian team was handed a $7 million fine and the aforementioned reduction in aerodynamic testing for breaching the 2021 budget cap regulations.
Also Read: Max Verstappen's Performance Coach Once Revealed Red Bull Champion's Expertise in a Sport Different to F1
---
Share this article