Lewis Hamilton And Angela Cullen: Mercedes F1 Driver's Physio Bids Goodbye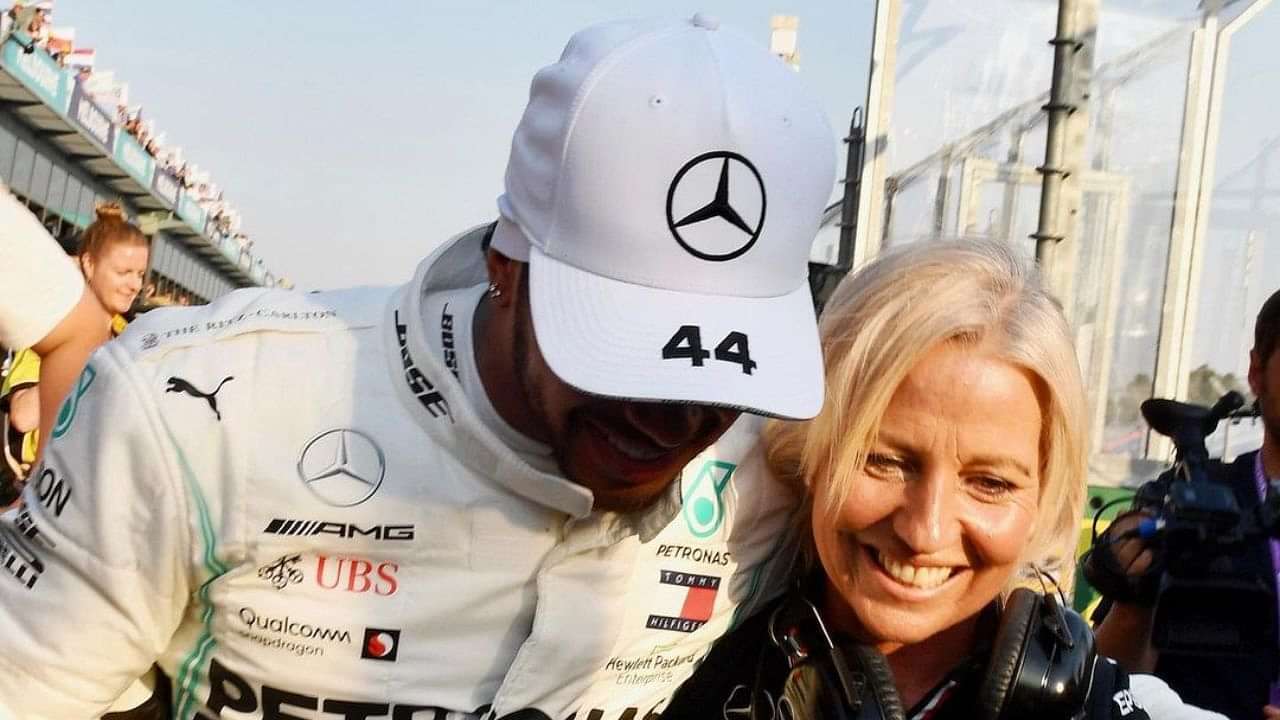 Since 2015, Lewis Hamilton has been enjoying the services of his physiotherapist Angela Cullen. And in the following year, she started accompanying the seven-time world champion across the globe when the Kiwi stepped up in her role to make his travel and Grand Prix experience seamless.
However, after nearly a decade-long partnership with Hamilton, Cullen is leaving his entourage. The 38-year-old shared the news on his social media handle and expressed gratitude towards her top services.
Loading embed instagram https://www.instagram.com/p/Cp47CCJOkfh/?utm_source=ig_embed&utm_campaign=loading
Over the years, Cullen became a household F1 name after she regularly appeared on the camera, usually celebrating Hamilton's victories and achievements. But now, alas, she won't be in the F1 paddock anymore for the foreseeable future.
Also read: George Russell Blames His Career Milestone for Mercedes F1 Downfall
Where is Angela Cullen going?
Being a physiotherapist of a Formula 1 driver is not easy. They have to adapt to the hectic air travel of their respective bosses. With Cullen doing it diligently since 2015, it seems like she wants an off from the intense F1 lifestyle.
However, it's not clear where she is headed in her life. According to her own Instagram post, she is on her next adventure. But whether it'll be a sabbatical or a new gig in some other sport is unclear. The new chapter by her remains to be known.
Loading embed instagram https://www.instagram.com/reel/Cp4u9fKsrxK/?utm_source=ig_embed&utm_campaign=loading
Meanwhile, there were rumors that the professional relationship between Hamilton and Cullen was going down like a house of cards. And it could have prompted her exit. But such thoughtful goodbyes for each other publicly only indicate the opposite.
Loading embed tweet https://twitter.com/fiagirly/status/1636702034060509184?ref_src=twsrc%5Etfw
Angela Cullen calls Lewis Hamilton the GOAT
With Cullen's Insta post or even her usual paddock behavior, after Hamilton has a good race, it's not wrong to assume she is one of her biggest fans. Moreover, she also never hesitates to show her admiration for the Briton.
And even now, in her final days at Hamilton's garage, Cullen calls Hamilton the F1 GOAT. There has been a dispute regarding his case for the title, as many still believe Michael Schumacher is the actual greatest F1 driver ever.
But there is no doubt that in this debate, Cullen would side with Hamilton, as she worked with him during his peak and has seen some of the best performances by him. But now, her role has to be fulfilled by someone else.
Also read: Charles Leclerc Reacts to F1's New' Bike Ban' Policy
---