"We are considering it" – Shanghai Sports Bureau Boss on hosting a double-header Chinese Grand Prix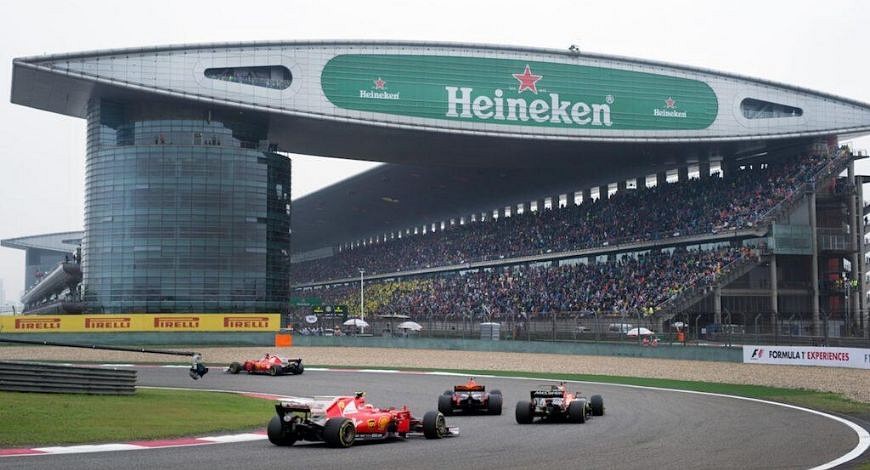 "We are considering it"- Xu Bin has confirmed that Formula One has approached them with this proposal, but will consider Covid-19 situation.
Speaking in an interview to Shanghai People's Radio, the Director of Shanghai's Sports Bureau said they have a provisional agreement in place with the Formula One Management (FOM) for hosting two races in the second half of the season.
The Chinese Grand Prix, an ever-present in F1 since 2014, was cancelled due to the threats arising out of the novel coronavirus. Wuhan in China was formerly widely considered to be the epicentre of the pandemic, which had brought the sporting world to a standstill. Things are finally improving, with football resuming in most of Europe, and other sports the following suit.
Xu Bin also confirmed that are bringing back sports in the city, with talks of hosting the ATP Masters (Lawn Tennis) and the Chinese Grand Prix towards the end of 2020. All of this is provisional to the pandemic condition in the country then.
Quoting him on the subject of hosting multiple races at Shanghai – "International sport organizations care a lot about these world-class sports events in China and Shanghai."
"F1 has announced they will resume the opening eight European races, without any rounds in Asia. The event originally scheduled has been postponed to the second half of the year.
"FOM asked whether we could host two races in Shanghai in the discussion. It's not been decided. We are considering it. It will depend on the situation of the pandemic."
The FOM has already cancelled races at Japan and Singapore, leaving only Vietnam and China as the only two possible options for hosting races in East Asia.
Also read: Why F1 Tyres are filled with Nitrogen: Purpose behind using it as alternate to normal air
The 2020 Formula One season will kick off with a double-header at Austria next month, followed by races at Hungary, another double-header at Great Britain, and single races at Spain, Belgium and Italy.
---