Aramco F1: Who are oil-riched Saudi F1 global sponsors 2020?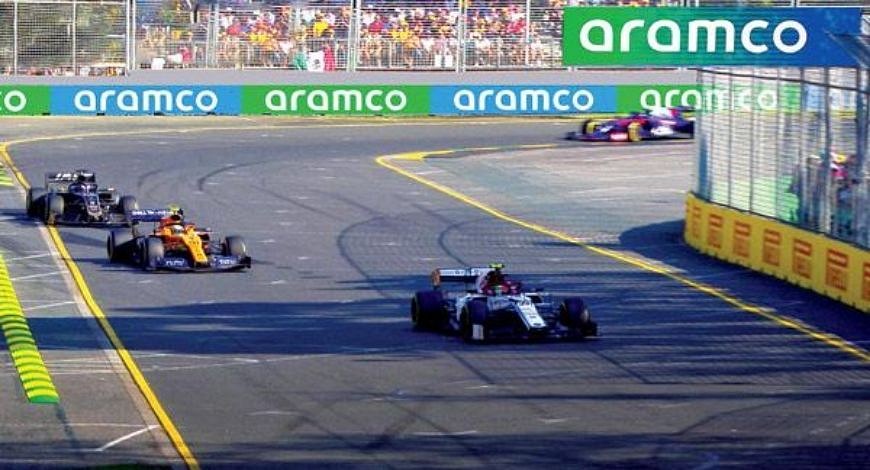 Aramco F1: Who are oil-riched Saudi F1 sponsors in 2020, which joins DHL, Emirates, Heineken, Pirelli and Rolex as one of F1's six global partners.
In the initial days of March, while the Coronavirus crises strike the world into stillness, Formula 1 managed to bolster its product by signing a sponsorship deal with Saudi Aramco,
The Saudi based company became the 6th company after DHL, Emirates, Heineken, Pirelli and Rolex to become the global partners of the lucrative fraternity.
In the announcement released by Formula 1 in early March, it was claimed that the partnership focuses on innovating ways to identify opportunities for the advancement of sustainable fuels, enhanced engine efficiencies and emerging mobility technology.
"We are delighted to welcome Aramco to the Formula 1 family as a long-term Global Partner as we start our 2020 season. We are looking forward to sharing our combined expertise and working with Aramco on technological innovation and we will benefit hugely from its capabilities and expertise in the fuel and energy sector," said Chasey Carey, Chairman of Formula 1.
Meanwhile, Formula 1 also claimed that various Aramco hoardings will be seen throughout this season, few were also installed during the Hungarian Grand Prix.
"We are excited to partner with Formula 1, a strong global sports brand with millions of fans around the world. As the world's largest energy supplier and an innovation leader, we have the ambition to find game-changing solutions for better-performing engines and cleaner energy. Partnerships like these are important to help us to deliver on our ambitions." said Amin H Naseer, Aramco President and CEO.
Who are Aramco?
Aramco is the largest oil company in the world and according to the CNBC was the most profitable organization across the globe until Apple surpassed them recently, to bring them at 2nd position.
Saudi's Aramco started in 1933 when the Arab nation government allowed Standard Oil of California a concession to explore for oil within the kingdom.
Soon it attracted partnerships with companies, who soon became Chevron, Exxon, and Mobil. Aramco was owned by foreigners to the land, but the sudden spike in demand for fuel in the 1970s met a shortage of supply.
The oil-supplying nations demanded more control in the foreign-owned companies settled in their land. Saudi government managed to own around 25% of the company in 1973 and a year later 60%.
By the time the world touched 1981, Saudi government fully owned the company. The current valuation of the company holds $1.76 trillion, trailing behind Apple, who are $1.86 trillion.
Human Rights dilemma
Aramco is openly a state-owned franchise even though it is transitioning towards IPO to match the evolvements Saudi Arabia's economy needs.
However, it still raises the doubts of adjusting with Saudi Arabia's alleged human rights violations. For which, the state had to face innumerable hindrances for taking over the English club Newcastle United.
Sponsored by Aramco … not good enough for @premierleague but fine for F1 to take the Saudi money for quite a few years now pic.twitter.com/X7zDSSxHaj

— Derek Luke (@letsbeeavenue) August 2, 2020
In the end, the deal for Newcastle United was shelved off, as one of the reasons behind it was the delay authorities put forth due to human rights violation concerns against the new potential owners.
I assume those crafty Saudis stick their Aramco adverts up at F1 tracks like a fly poster campaign the night before first practice. F1 must be completely oblivious.

— NUFCThreatLevel (@NUFCThreatLevel) August 2, 2020
Meanwhile, at the same time, F1 (although running on different principles compared to English football) should have acknowledged these solicitudes. Otherwise, it just shows absolute disregard for human right concerns even though F1 claim to support humanist movements.
---