Five Reasons Why Novak Djokovic has lost his Mojo !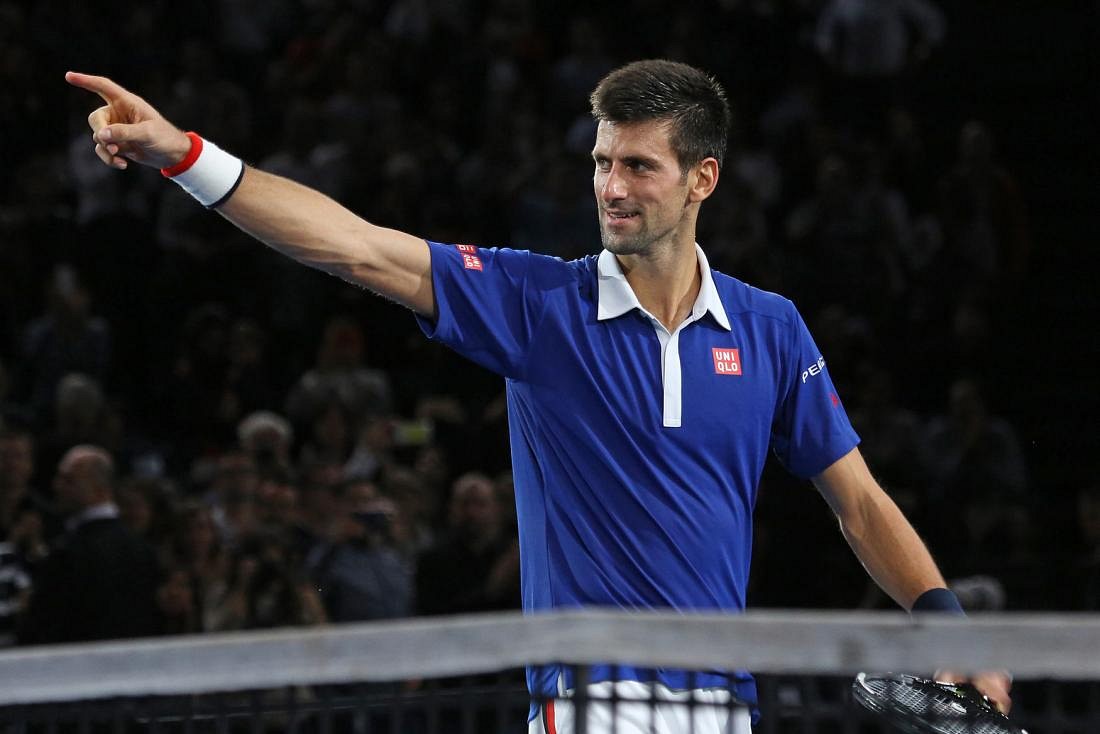 Make no bones about it, the world number one has lost his touch over the last few months. (Novak Djokovic has lost his Mojo)
Novak Djokovic has been the top ranked tennis player for the last 120 weeks at a stretch. That is one hell of a streak that he has put up over the last few years.
But no one can remain at the top forever. Djokovic has admitted that he is currently searching for his mental game that seems to have deserted him completely at the moment.
There is no doubting in his abilities as a tennis player. He is still the most complete tennis player in the world today but when he starts talking about losing his mental game then the alarm bells will definitely start for the Serb.
Here are five reasons which could possibly explain his sudden lack of form.
5) Murray is on fire !
Andy Murray has won the last 20 sets of tennis that he played in !
That just goes to show how well the Brit has been playing over the last few months as he is suddenly in sight of Djokovic's number one spot at the top of the tennis rankings.
The Djoker may well be feeling the heat as Andy Murray continues the pile on the pressure in his quest to be the best tennis player in the world.  (Novak Djokovic has lost his Mojo)
4) Too long at the top !
Let's face it. 120 weeks at the top of the tennis world may be starting to wear down Djokovic.
He is no machine and hence will obviously feel the stress and pressure that comes with being the best in the world.  (Novak Djokovic has lost his Mojo)
He has won six of the last ten Grand Slams which is a testament to the incredible amount of consistency that he has shown over the last couple of years. So maybe it is only natural that he slacks off.
3) No longer invincible !
For the best part of two years, Novak Djokovic seemed unbeatable.
He was so dominant that it was a surprise if he dropped a set against his opponent. A resurgent Rafael Nadal was not good enough to stop the Serb machine nor was the legendary Roger Federer.
But that aura of invincibility seems to have dissipated as opponents are now confident of not only putting up a good match but also to beat him.
2) Heartbreaking loss at Rio !
Novak had always spoken about how it was his dream to win the Olympic Gold for his country at Rio 2016.
Heading in to Rio, Djokovic was in the prime of his career and was the odds on favorite to win the gold.
But a crushing first round exit at the hands of Juan Martin Del Porto was a very tough pill to swallow. Djokovic was visibly distraught as he left the court in tears that night.
1) What next after the French Open ?
Things have started to go downhill for Djokovic ever since he won the French Open.
His first title at Roland Garros seemed to be the peak of his splendid career as he as gone on to win only one out of his next five Grand slams.  (Novak Djokovic has lost his Mojo)
Maybe he is just lacking in motivation. Maybe it is psychological thing. Or maybe the tennis world is just over reacting and this is just a rough patch or form that Djokovic is in.
Whatever the case may be Novak Djokovic is too good a player to continue this rut that he seems to have found himself in. It is only a matter of time before he comes back to his magnificent best. And tennis fans all over the world cannot wait for that to happen !
---