Former world champion doing everything possible to beat Vijender Singh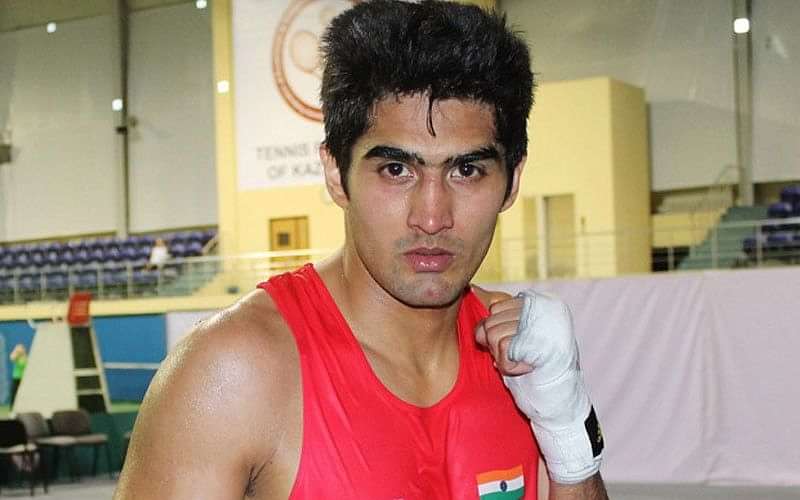 WBO Asia Pacific Super Middleweight Championship title is slated to take place at New Delhi on 17 December. Former World Champion Francis Cheka has said that he's doing everything possible to beat Vijender Singh at that event.
Cheka has said he's put himself through a gruelling schedule that involves intense practice and is all the more eager to hand Vijender his first loss in the professional circuit.
Direct Quotes:
Francis Cheka: "Jay has put me on some crazy training regime. It is increasing my strength and power day by day. Sure Vijender must have won all his professional bouts but let us not forget I have played 300 rounds and knocked down 17 of my opponents. Singh has no idea what he is going to face on the 17th of December. I am going to bring him down, like nobody's business.
"I don't think he thought before accepting my challenge. He has fought absolutely nobody up to now, I will show him what professional boxing means, I will hit him hard on his face that he will never think of professional boxing again," he added.
Jay Msangi, Cheka's trainer: "I am making Cheka do some grilling training these days, even though he is way more experienced than Vijender, he needs to be prepared for anything that is thrown at him, it's a matter of winning the title after all."
Also Read: Macau Open: P Kashyap makes pre quarters
Vijender Singh: "Cheka is a highly experienced boxer, he has many bouts under his belt, but none of this demotivates me. I am training harder to match up to his level and hoping for another win.
"Once again my fight will be at home, just like last time the support that I got from the crowd was overwhelming and I am sure there will be more people who will come out to support me. I am confident of my win; I feel my stance is becoming better with every training session that I am undergoing.
"My trainer also feels that my punches are stronger than before and he has also put me under high intensity training. I am sure of protecting my title with as much pride as I won it. I am going to leave no stone unturned to make sure my title stays with me,"
Francis Cheka's profile:
Francis Cheka (born Francis Boniface Cheka on April 15, 1982 in Dar es Salaam, Tanzania ) is a Tanzanian professional boxer and the current World Boxing Federation (WBF) Super Middleweight Champion. Cheka resides in Morogoro, Tanzania.
Cheka's Boxing record
[table]
Total fights, 43
Wins, 32
Wins by KO, 17
Losses, 8
Draws, 2
[/table]
It has to be noted that Vijender Singh has been training in Manchester for more than a month to defend this title.
In professional boxing, super middleweight is contested between the middleweight and light heavyweight divisions, in which boxers weigh above 160 pounds (73 kg) and up to 168 pounds (76 kg)
---