Genshin Impact Vibro-Crystal Verification Event: Challenges, rewards and requirements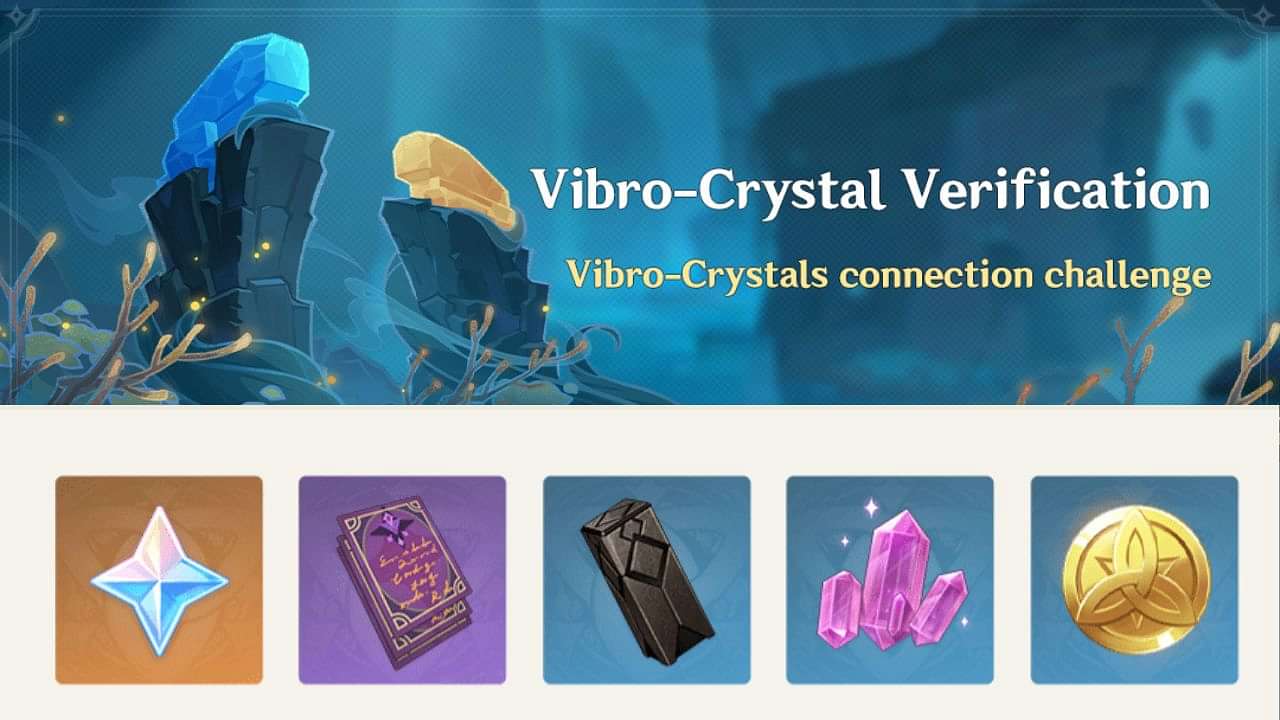 The Genshin Impact Vibro-Crystal Verification Event will start from March 14, 2023 and will continue till March 27, 2023. The open-world RPG's new event requires travelers to use their character's elemental abilities to connect with the Vibro-Crystals.
After players have completed the event, they will be rewarded with Primogems, Mora and Enhancement Ores.
Also Read: Genshin Impact Momoka latest leaks: Name, passive, release date, ability and weapons
Genshin Impact Vibro-Crystal Verification Event rewards
Loading embed tweet https://twitter.com/GenshinImpact/status/1634766166982897665?ref_src=twsrc%5Etfw
During this event, players will have to collect as many Vibro-Crystals as possible with the help of their character. The crystals will appear in random places and travelers' character's elemental ability will help then connect them in a sequence.
The event will be time-based and the one who scores the most points is going to get the maximum rewards. The rewards for the event include Primogems, Mora, Mystic Enhancement Ores. Players will also get the opportunity to get their hands on Yanfei, who is a four-star character.
Vibro-Crystal Verification Event requirement and challenges
Besides the actual challenge, a lot of daily challenges will also be a part of the event. These will give travelers an opportunity to get more points for the event. In addition to the points, players will also be get more Mora and Enhancement Ores.
During the challenge, players will have to use their character in two ways. Both ways will need Vibro-Crystal Harmonics Schema. Combining the Transmitter Crystals and Receiver Crystals will ensure that the players get additional buffs during the event.
While participating in the event does not require Primogems, the travelers' level in the game matters. Players should be Adventure Rank 20 or higher to participate. Once this small requirement is met, players will easily be able to take part in the event.
Also read: Genshin Impact Switch Release Date: When will the game release for Nintendo Switch?
---