Why Goldberg vs Lesnar is going to happen at WM 33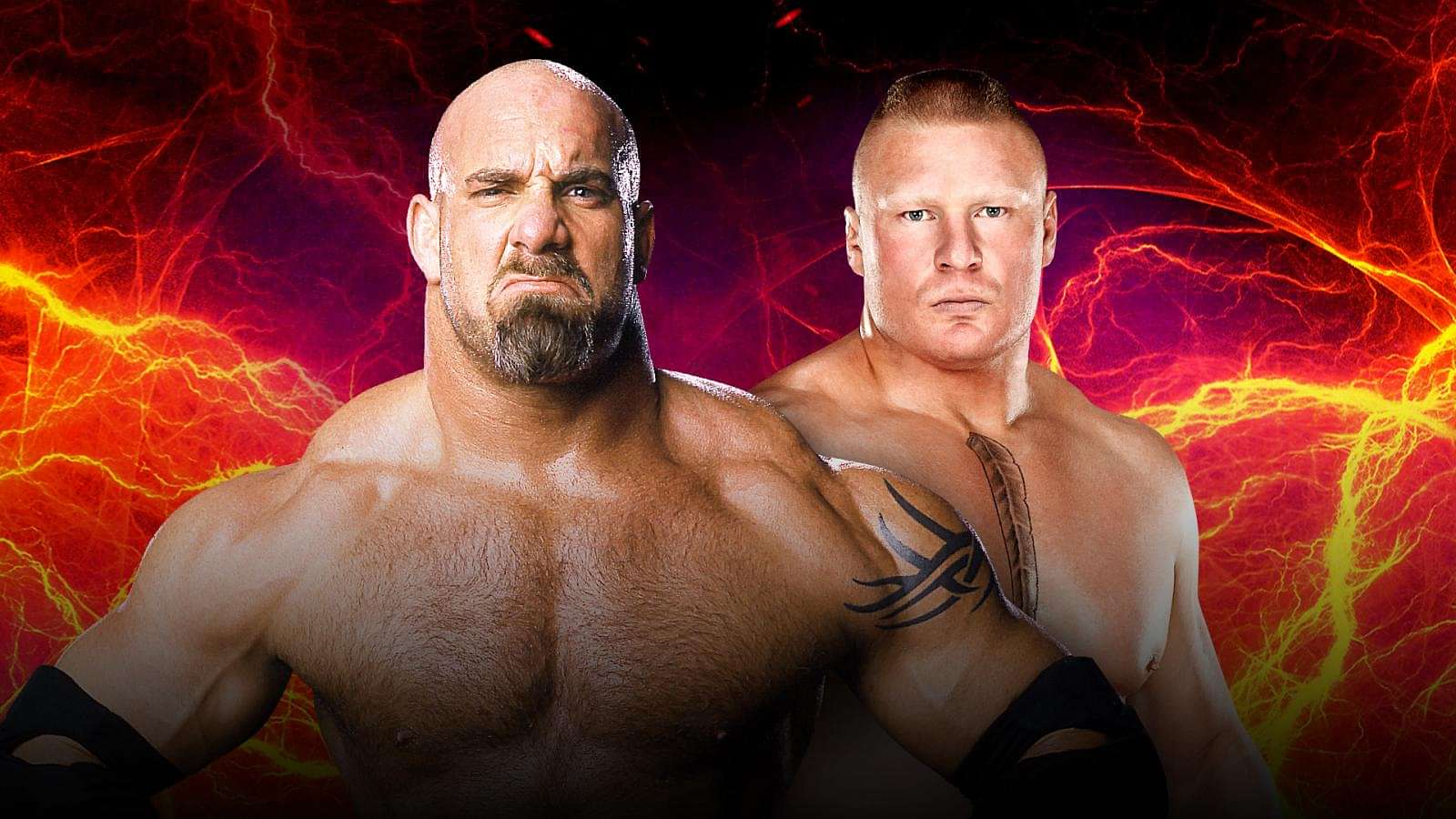 At Survivor Series, Bill Goldberg shocked the WWE Universe with a 86 second victory over Brock Lesnar. 2 shattering spears and a devastating Jackhammer is all that took to floor the Beast! As shocking as it might be, it makes perfect sense in terms of storytelling. Read on to find out why Goldberg vs Lesnar is going to happen at WM 33.

1. Match shortened due to health concerns
Reports suggested that Goldberg was nursing a shoulder injury going into the fight. Keeping his age and ring rust in consideration, the result and the match duration was tweaked at the last moment. Moreover, the finish was keep under the carpet and even the roster was oblivious to it.
This definitely leaves a huge gap in the Goldberg vs Lesnar storyline. A indomitable beast being conquered under 2 minutes without mustering a single offensive move? Sounds very weird to be true for the end to a colossal feud. There is definitely more to come! And what better place than Wrestlemania 33 at Orlando, Florida!

2. Goldberg's inclusion in the Royal Rumble
On Monday Night Raw, the triumphant Goldberg returned with a huge announcement. He is officially entering the Royal Rumble as a participant. With Goldberg vs Lesnar being far from over, this calls for an intriguing situation.
We believe that the Beast will interfere in some capacity and cost Goldberg an opportunity to pursue a title. This would spark off a Wrestlemania 20 rematch, 13 years hence. What an amazing addition this would be to the WM 33 card!

 3. Shoddy booking of The Beast
Brock Lesnar has been wreaking havoc throughout the entire roster and sending them to Supplex City. 16 German Supplexes to John Cena, breaking Triple H's arm with the Kimora Lock and most infamously ending The Undertaker's unbeaten Wrestlemania streak, the Beast has been unstoppable ever since his return.
Also Read : 5 Reasons why Brock Lesnar is better than Goldberg
However, all this seemed to come to an abrupt end in those 86 seconds at Survivor Series. Can this booking be justified? 4 years of destruction comes to such a shoddy end? All these questions seem to be pointing towards a showdown at Wrestlemania 33.

4. Provides more time to Goldberg
Bill Goldberg is definitely not in the best of shape at his age. He turns 50 later this year. At this age and after a long 12 year hiatus, going up with one of the best combat athletes in the world is tough! Add to that his health ailments, it made perfect sense to execute the 86 second short finish.
However, now that Goldberg has signed up for matches at Royal Rumble and Wrestlemania, it gives him much needed time. He can train well and prepare for the upcoming showdown on April 2. This is another reason why Goldberg vs Lesnar Part III is going to definitely happen!

5. 2-0 against the Beast seems unbelievable
Currently, Bill Goldberg is 2-0 up against the Beast Incarnate. Even though, a rubber match at WM 33 would have been ideal, it would still make sense to give Lesnar the win in their third encounter. This would re-establish his dominance and help Goldberg's legendary career come to a fitting end.
This scenario seems eerily similar to the one 12 years ago. Brock Lesnar eliminated Goldberg from the Rumble and The Myth returned the favor by interfering in the title match between Brock Lesnar and Eddie Guerrero. This set up the encounter between these superhumans. Seems like history is going to repeat as Goldberg vs Lesnar Part 3!
---