"Biggest GTA Online adventure ever": Rockstar reveals The Cayo Perico Heist with new GTA 5 map extension.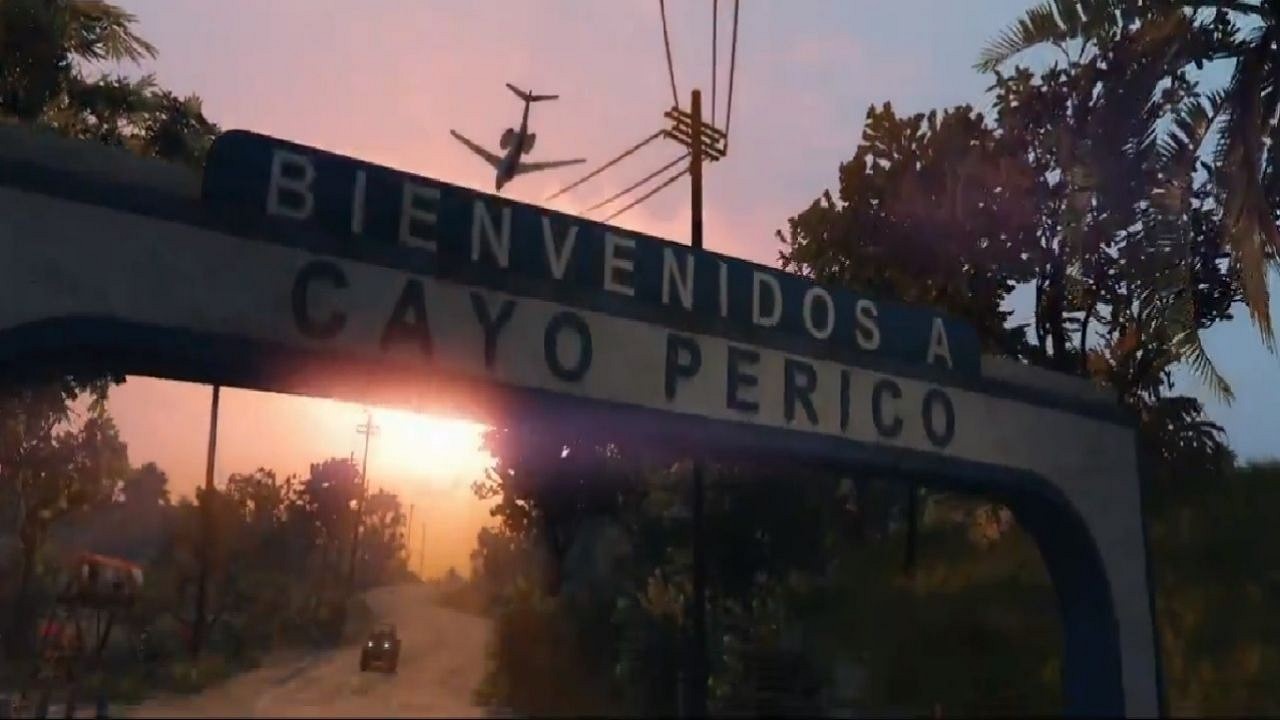 The Cayo Perico Heist : Rockstar Games are here with a big announcement for GTA 5 online players. A fourth Major heist – the Cayo Perico was announced today. The first details and much more were revealed in an announcement. 
Its been close to seven years since GTA 5 was released. With major updates and a thriving community, GTA 5 is still very popular especially its online community. After rescuing a spy, saving the world from an evil billionaire and draining a casino of cash Rockstar announced a fourth major Heist today. Its called as Cayo Perico. A statement and a teaser video was released on social media.
Cayo Perico: a highly secure remote island –
The fourth major heist is taking place on a private island which is  the home of a notorious drug dealer. Rockstar said that the island is a "highly secure private island" with multiple heavily armed guards and other security forces. It looks like Rockstar is challenging players as an island Heist is never done in the game before.
Escaping back to Los Santos with all the rewards is also a challenge in itself. The Heist will begin on December 15th and players can take part in it as a team or even go solo.
Rewards of the Heist an everything we know so far –
Rockstar is labelling the new update as the " biggest GTA Online adventure ever". The Cayo Perico Heist is also very unique i certain aspects with a new approach to Heist Design. The rewards include – new vehicles, tactical weapons and also a very heavily armored Submarine HQ.
Players are expected to escape from the island with as much "art, gold and drug money as you can carry." Players will also be able to experience new social spaces to dance and party in with their friends. Some World class DJs are also to be added along with nearly 100 new songs. More details are to be announced soon.
Earlier Rockstar announced that Heists would be returning to GTA 5 Online and a major update to the game would be done in the summer. Rockstar is surely living up to the announcement and fans would be excited to try their hands on the Heists.
Click here to watch the trailer. 
Prepare to infiltrate the remote island compound of the world's most notorious drug dealer in Grand Theft Auto Online's biggest, most daring, and action-packed addition yet: The Cayo Perico Heist.https://t.co/YmsoKFUCGK pic.twitter.com/9Y6qhydTKs

— Rockstar Games (@RockstarGames) November 20, 2020
---