Here's why Antonio Conte will pull Chelsea back into Champions League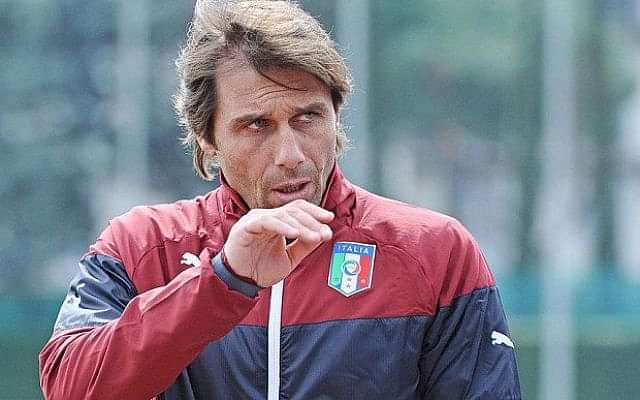 Chelsea has started this season really well. Though the first three games were against bottom half teams, there was always a possibility of dropping points. Antonio Conte, however responded well in each of these games and helped Chelsea get the whole of points. Here are reasons as to why Antonio Conte has shown us enough to believe that he can pull Chelsea back into the top four.
Adjusts strategy based on available talent
While Conte has played multiple formations in his managerial career, he prefers to stick with 2 formations at Chelsea (4-2-3-1 and 4-2-4). As Chelsea doesn't have the luxury of three great centre backs, he is unwilling to use his tried and tested formula 3-5-2, which he has been using at Juventus and Italy.
Conte likes to experiment with his team. Dropping Fabregas for the third successive match in spite of him being the reason for Chelsea's wins is a bold move. He prefers to have a proper team structure and maintain it, rather than having stars at individual positions. He prefers long term goals rather than short term targets.
Also Read: Why Jose Mourinho could flop at Manchester United
The team is getting better defensively. Chelsea even managed a get a clean sheet even before defensive reinforcements arrived.
Hazard's Transformation
Antonio Conte is really good at man-management. Eden Hazard, one of the prized possessions at Chelsea, was clearly lacking in confidence in the last season and the same was visible in Euro Championship as well. But under Conte, he looks revived. He has been the mainstay of Chelsea's attack and is attempting shots on goal with confidence. Credits must be given duly to Conte for this.
Sensible Transfers
Rather than going for a high profile player like James Rodríguez, he started with the value player N'Golo Kante. This addressed one of the most important needs for Chelsea at the moment. The icing on the cake was that Mourinho attempted to seduce Kante through his call, but Kante instead decided to trust Conte's project with Chelsea. This made Mourinho to look for other alternatives and eventually he had to spend close to 101 million pounds for Pogba.
Conte was also fast on capturing one of the best young strikers in Michy Batshuayi, who has been proving his worth in the last few matches. He has been used as an impact sub thus far, and he has definitely shown he is a Champions League team material.
The prospects of signing any big star remained remote with Chelsea not offering Champions League. Moreover, the market was really crazy with record deals being signed. With Manchester United and City doing multiple deals early in the market, pressure was mounting on Conte to do some high profile transfers. However, he didn't yield to the pressure and buy a Lukaku or a James, when the need at those positions were minimal.
Conte actively pursued a centre back throughout the window. He tried for several targets such as Koulibaly and Romangnoli. Roma and AC Milan rejected these offers. Realizing there was not much options left, he approached the fan favourite David Luiz. David Luiz, in fact went to the extent of convincing PSG management and helped Chelsea in getting him at a steal. Yeah I know, 32 million pounds is a steal in this crazy market. Luiz is clearly an upgrade to Cahill. With Zouma coming back in a few months and Christensen returning from loan next year, Chelsea didn't need to go for very expensive CB. Thus, common sense prevailed.
In all, he spent a total of close to 90 million pounds. With the wages very much within limit, such a sum is totally acceptable. In fact, Chelsea looks a much better team now compared to last year with these reinforcements.
Decision to retain Moses
Everyone thought Moses' career at Chelsea is over. He was expected to either go on loan or be sold for whatever Chelsea could recoup. Conte proved it wrong. He observed Mosses closely during the pre-season and decided to retain him in Chelsea. This decision has paid rich dividends, as he has been used as an effective substitute. The role of impact sub which has remained unfilled after Andre Schurlle left, will be occupied by Mosses if the initial games are any indication.
Based on these reasons, I'm sure Conte will bring pull Chelsea back into Champions League contention next year.
---